Non-carrier handset unlocking will be illegal starting this weekend
You're safe if you've got an existing device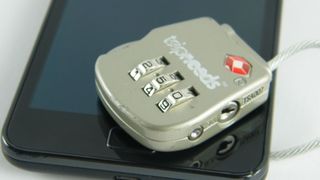 T-Mobile USA may openly encourage smartphone users to bring unlocked handsets to its 4G network, but there may be a legal Catch-22 in doing so after tomorrow.
A new Library of Congress ruling will take effect this Saturday, Jan. 26, making it illegal for anyone but a wireless provider to unlock your cell phone for use on another network.
The ruling, issued back in October, was delayed by a 90-day transition period which expires this weekend, at which time consumers will be in violation of the law for having their device unlocked by an unauthorized party.
The law is part of the Digital Millennium Copyright Act (DMCA), which offers protection for carriers selling heavily subsidized handsets on contract from having such devices unlocked without permission.
Legacy exception
The ruling is intended to protect handsets purchased on or after Jan. 26, but the Library of Congress did make an exception for handsets currently in use.
Those so-called "legacy" handsets are described as "used (or perhaps unused) phones previously purchased or otherwise acquired by a consumer," and can be unlocked by anyone without skirting the law.
The DMCA is vague on how carriers might actually enforce the law - while the lengthy document makes it clear who is in violation, it fails to detail what penalties the infringing party might be subject to.
Of course, there's another way to get around the law: buy a factory unlocked handset, which typically costs double or triple that of the exact same device with two-year commitment from your wireless carrier.
Via CNET
Sign up to receive daily breaking news, reviews, opinion, analysis, deals and more from the world of tech.