AT&T may have handed phone records to the CIA in exchange for $10 million
Your world calls. Delivered.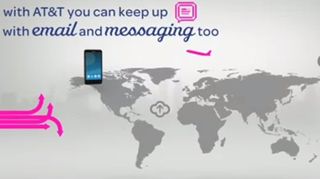 AT&T may be putting a new spin on its slogan "Your World. Delivered," as the company has reportedly forked over international phone data to the CIA for a fee.
The CIA paid AT&T $10 million for this "voluntary action" in the name of overseas counterterrorism investigations, said unnamed government officials who spoke to the New York Times.
This allegedly allowed the intelligence agency to submit phone numbers of overseas suspects to AT&T; the carrier could then scan its database to come up with possible foreign associates.
It sounds like a movie, only your number may be running through that same scanning software.
AT&T calls back
Although neither AT&T nor the CIA have confirmed the network's assistance in matters of spying, the company and government agency haven't denied it either.
"In all cases, whenever any governmental entity anywhere seeks information from us, we ensure that the request and our response are completely lawful and proper," said AT&T in a statement sent to TechRadar.
"We ensure that we maintain customer information in compliance with the laws of the United States and other countries where information may be maintained."
Addressing the $10 million fee, AT&T said, "Like all telecom providers, we routinely charge governments for producing the information provided. We do not comment on questions concerning national security."
Can you spy on me now?
This new government spying program could involve more than just AT&T subscribers.
The New York Times report indicated that AT&T has a "huge" archive of data on phone calls, not just those of its own customers. Verizon, Sprint and T-Mobile users are not necessarily exempt.
Likewise, AT&T may not be the only US carrier to allegedly accept $10 million from the CIA in order to exploit it's database of phone records.
The only good takeaway here, if there is one, is that unlike Prism and the NSA spying program that allegedly broke into Google and Yahoo's servers, this one was supposedly voluntary.
The CIA is said to have avoided using subpoenas or court orders. Ten million dollars will do that sometimes.
Sign up to receive daily breaking news, reviews, opinion, analysis, deals and more from the world of tech.