AMD CES 2022 Product Premiere event as it happened - all about the laptops
AMD came to CES 2022 with a bunch of mobile products, desktop Ryzen coming later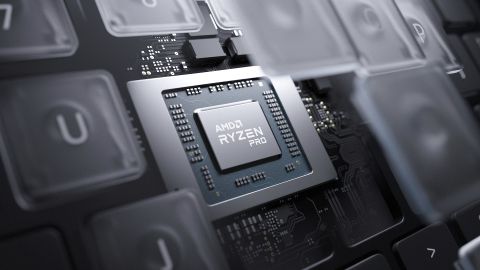 (Image: © AMD)
Now that Intel has finally released its 12th-generation Alder Lake processors, gaining a performance lead on AMD, all eyes were on Team Red for its CES 2022 presentation. And it was a big one - at least for fans of laptops.
We didn't get a new line of graphics cards or anything, this does mark nearly a year and a half after the release of the Ryzen 9 5900X, and the rest of the 5000-series chips. It would have been nice to see the Ryzen 9 6900X, but it looks like we'll be getting that in the second half of 2022. We did get one desktop chip, but it was just a refresh of the Ryzen 7 5800X, just with AMD's new 3D V-Cache technology.
We also got a Radeon RX 6500 XT. It's not the most exciting launch, but it's one that we badly needed in a market where the best graphics cards are so expensive.
Refresh
With how successful Alder Lake has been, we wouldn't be surprised if AMD comes out swinging tomorrow morning. Team Red needs some fresh desktop chips to stay on top of the pile, so let's hope Zen 4 is behind the CES curtain.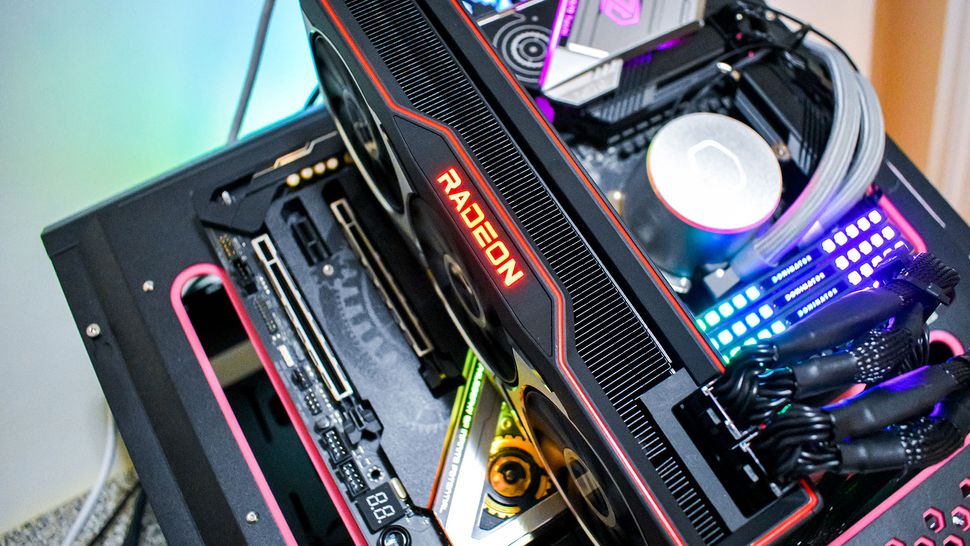 Then again, if the rumors about an RTX 3090 Ti are true, AMD is about to get some heavy competition at the high-end, and it's unlikely that the AMD Radeon RX 6900 XT could compete. Maybe AMD will have something at the ready. An AMD Radeon RX 6950 XT, maybe - that would fall in line with AMD's past naming standard.
So it looks like the CES Innovation Awards honorees have been announced, and AMD has two products among them, the AMD Radeon RX 6800M - which isn't new - and more importantly, the Ryzen 6000 mobile processors. Not a lot of information is shared on these processors, but the page does mention RDNA 2 integrated graphics and DDR5 support. So, it looks like we're getting some new AMD laptops at the very least.
We're inching ever closer to AMD's CES presentation, and not gonna lie, I'm getting pretty excited. AMD has been on a roll when it comes to its desktop CPUs, and has been putting real pressure on Intel.
So, CES 2022 is the perfect chance for AMD to show that it's not taking its foot off the pedal, and really go for Intel's crown. Intel also has its CES keynote today, so it'll also be interesting to see how Team Blue is responding to AMD's successes.
This is where those rumored AMD mobile processors really matter - Intel is still the clear leader with laptop CPUs. If AMD can wow us with some brilliant mobile processors as well, Intel will have a real battle on its hands. That's great news for us consumers.
AMD's keynote will be hosted by CEO Dr Lisa Su, so we're likely to get some exciting reveals. Dr Su tweeted that she'll be showing off 'lots of new tech' at CES 2022, so even though rumors regarding AMD's show have been thin on the ground, this should definitely be worth tuning in to.
Happy New Year and welcome to 2022! We are kicking off the year with lots of new tech - hope you will join us for our #AMD2022 Product Premiere on January 4th at 7am PT: https://t.co/ixOLhxjkuM pic.twitter.com/DT0pXHiLXwJanuary 3, 2022
We are now just over an hour away from AMD's CES 2022 presentation, and hype levels are building. Will AMD continue its winning streak? Will it put more pressure on Intel in the CPU market?
And what about GPUs? AMD's main rival when it comes to graphics cards is Nvidia, and there things are a lot less balanced. Nvidia commands a huge market share lead, and AMD hasn't seen the kind of success against Nvidia that it's seen with Intel and its CPUs.
Thanks to supply constraints, it's been a funny old time for graphics cards, so if AMD can show off some well priced and powerful GPUs that we can actually buy then Nvidia (which, again, also has a CES 2022 presentation today), could feel the heat.
The AMD Product premiere starts here in about 10 minutes. I'm here with an omelette and a giant cup of iced coffee ready for all the juicy component news. Come onnnn Ryzen 6000.
I see some people in the chat asking if AMD is going to announce RDNA 3 today - I doubt it. If we see AMD's next gen GPUs in 2022 it probably won't be until October or November.
It's starting, lets gooooo
Lisa is turning to PCs, says they're growing. And yeah, they are, so much so that no one can buy a graphics card anymore. Will she address the shortages?
New Ryzen mobile processors, AMD Ryzen 5000 was pretty incredible. We already know Ryzen 6000 is coming, I can't wait to hear more about it. RDNA 2 is built into the mobile APUs, but will it be enough to play games on an Ultraportable? Like, well?
Well, there's the answer. The Ryzen 7 6800U will be twice as fast as the Ryzen 7 5800U in gaming and 69% faster in content creation - nice!
AMD is claiming up to 24 hours of battery life for supported laptops, which is huge. If that actually turns out to be accurate to real-world use, that would be a serious blow to the M1 and M1 Pro. Can't wait to get these chips tested.
However it looks like in most real world use cases, the numbers are closer to what we would typically expect to see from a generational leap. Especially in workloads that don't use the GPU. Really makes us wonder how it will compare to Alder Lake when Intel's latest architecture makes it to laptops - likely also here at CES 2022.
Ray tracing on a laptop APU. Like you can enable it but should you? Probably not. You can probably hit 60 fps without relying on FSR if you leave the fancy lighting tech off. Just saying.
DDR5 is coming to Ryzen 6000 on laptops, but that's not really a surprise. It will be interesting to see how much memory speed is going to impact performance on the integrated GPU. RDNA is very memory-dependent so will DDR5 be enough?
Ryzen 6000 laptops will be coming in February 2022 - next month. Can't wait to play with them.
Ok, we're on to Radeon now. Freesync is now on 2000+ monitors. In my experience it isn't quite as good as Nvidia's G-Sync, but it's still a godsend for anyone with an AMD graphics card. More choice is good.
AMD Radeon 6000S, built for thin and light laptops. So it's basically like Nvidia Max-Q? But Nvidia discontinued that branding, I wonder why AMD brought it in, when it could have just given laptop manufacturers the ability to scale back graphics power depending on power and cooling capabilities. I guess we just needed a new line of product names. Hopefully it won't cause too much confusion.
Oh thank goodness. The AMD Radeon RX 6500 XT. Finally a budget graphics card. I'm not going to kid myself and assume that this GPU will be available at an actual budget price and not immediately inflated due to resellers buying all the stock up within minutes of the graphics card going on sale.
The 6500 XT will be available January 19 starting at $199. So it is the budget GPU we've been waiting for. I really hope it stays around that price, but the last couple years has made me a bit jaded in that regard - I'm going to go ahead and assume that's the same for most of you.
Frank Azor has just taken the stage to talk about software. If you don't know this guy, he's been around for ages, and helped get Alienware off the ground way back when. He knows his stuff.
We got Radeon Super Resolution, which is kind of like FSR but is enabled at the driver-level, which means it should help upscale pretty much any game to boost performance. Probably won't work as well as FSR or DLSS but hey, more performance is never a bad thing.
Smartshift Eco will run games on the iGPU when the game is unplugged. That would mean significantly less performance when on battery life. I wonder if it's something you can turn off, in the odd case of wanting to play games really well for a short amount of time, like getting in a quick Halo Infinite match or something while waiting for an Uber.
Ooh, we get an Alienware M17 with AMD advantage. That's a huge win for AMD, that's one of our favorite premium gaming laptops. AMD really is scoring the flagship laptops.
Desktop PC. Here we go. Is this going to be Zen 4?
AMD 3D V-Cache is back. And it's going to be coming to a mainstream chip. Looks like a refresh of the Ryzen 7 5800X, the 5800X 3D. It has more cache and less latency, which should mean much better gaming performance. Will be interesting to see how it compares to the Intel Core i9-12900K. AMD is claiming a tie, but that's something we'll have to test independently before we can take Lisa Su's word on it.
We're getting a "preview" of Zen 4. So it's definitely not coming at CES 2022. Will we see it at Computex?
Oh wow look at that IHS. What's with the gaps? It just looks weird. Doesn't matter how it looks really.
Also it has an LGA socket!! Even though I've installed dozens and dozens of AMD CPUs in my time, I still get nervous when pulling off a cooler because of the weak retention system. LGA is a huge improvement and should mean less broken CPUs. Props to AMD for this.
Looks like Ryzen 6000 is coming in second half 2022 for desktop and next month for laptops. I would have personally preferred it the other way around, but what can you do?
That's all for the show. Not as exciting as I hoped it would be, but we're getting new laptops and a new budget GPU. Not the worst it could have been, and it was a lot better than AMD's CES 2021 presentation.