After weeks of leaks and rumors, the Fitbit Charge 5 is finally here, and available to pre-order now. We'll be going hands-on with the new fitness tracker very soon, but for now, here's a complete guide to its features, release date, price, and everything else you need to know.
The Fitbit Charge series sits in between the Inspire and Versa lines in terms of both size and features, with a slim profile and neat rectangular display coupled with an impressive stack of features for such a small device.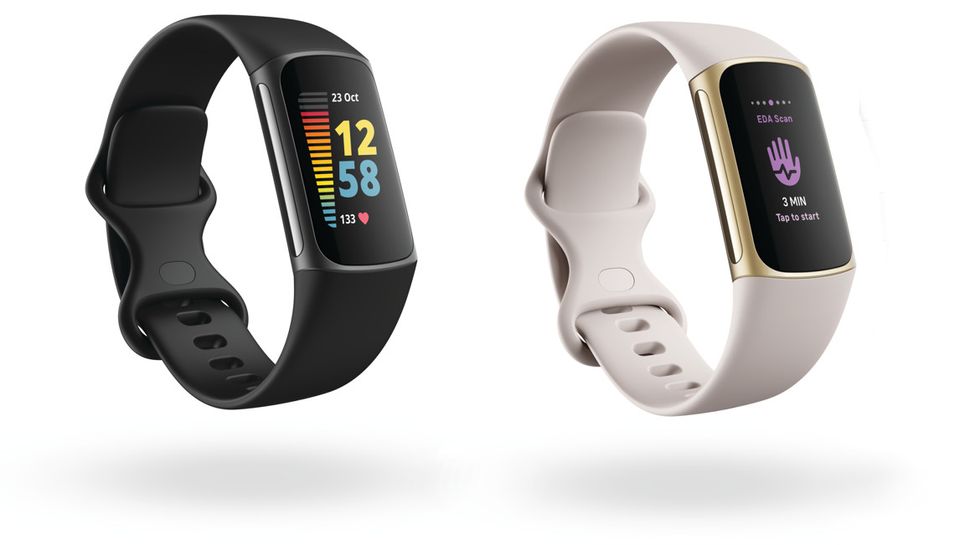 The Charge series have always been workout-focused, and the Charge 5 looks set to to continue that trend with an array of new features to help you stay in shape, plus some established favorites like on-board GPS.
It's not all about physical fitness though, and there are some impressive mental health tools as well, including the EDA (electrodermal activity) stress monitoring sensor first seen on the Fitbit Sense.
Cut to the chase
What is it? A lightweight GPS fitness tracker
When is it out? Pre-orders are open now, and it's expected to start shipping between September and November 2021
What will it cost? $179 / £150 / AU$269.95
Fitbit Charge 5 release date
The Fitbit Charge 5 is available to pre-order now direct from Fitbit, and from a selection of third-party stores. Fitbit has yet to confirm when it will begin shipping, but says the watch will be available worldwide "in the fall". Since Fitbit is a US-based company, we're expecting it to start shipping some time between September and November 2021.
It seems likely that Fitbit is giving itself some breathing room in case there's a delay due to the global chip shortage, and logistics problems caused by the coronavirus pandemic.
Fitbit Charge 5 price
The Fitbit Charge 5 costs $179.95 / £169.99 / AU$269.95. That's a little higher than the Fitbit Charge 3 and 4, which both launched at £149.95 / £129.99 / AU$229.95, but the price increase seems reasonable considering the upgrades to the hardware
Not only does the Charge 5 have a new design including a stainless steel case rather than plastic, it also has a high-res color screen, and both EDA and ECG sensors.
This price puts the Charge 5 in between the Fitbit Luxe and Versa 3 in terms of price, which seems like a suitable fit.
Fitbit Charge 5 leaks and news
There was little news around the Fitbit Charge 5 until July 2021, when 9to5Google published an image purported to be a new Fitbit device codenamed 'Morgan'. There's no guarantee that the image is genuine (there's no Fitbit branding, and 9to5Google is keeping its sources close to its chest), but if real, its minimalist design suggests it could be our first glimpse of the new Charge.
Here's the Fitbit 'Morgan,' a possible Charge 5 with color display and new design https://t.co/YJhqs4GRku by @technacity pic.twitter.com/5I34sLsnGEJuly 26, 2021
TechRadar contacted Fitbit for comment, but the company has a history of not commenting on leaks, even when the design of the Fitbit Luxe leaked a few days ahead of its planned release.
The 'Morgan' image shows a device with a color screen (something conspicuously absent from the Charge 4), but there's not much to be divined about its features so far. However, we can make a few educated guesses, starting with on-board GPS. This was the Charge 4's standout feature, so we'd be very surprised (and disappointed) if it vanished now.
We've since seen a more professional-looking leaked render of the Fitbit Charge 5: it's from a reliable source, and we've embedded it above. It shows off three potential color straps for the wearable, and hints at a full color screen too.
In late August, we got much more detail about the new watch, when what looks like official promotional video appeared on Twitter.
This video seems to confirm everything we'd hoped to see in the Charge 5, and on August 24 2021, Fitbit released the full official specifications.
Fitbit Charge 5 features
New design
Fitbit's designs have evolved since the launch of the Fitbit Charge 4, and the Charge 5 follows the same 'Biologic Industrial Design Language' as the Sense, Versa 3, Inspire 2, and Luxe. That means smooth, rounded edges, softer silicone, and subtle colors that take their inspiration from nature.
The Charge 5 has a stainless steel case that sits flush with a silicone Infinity Band, which uses a soft loop and tang rather than a hard plastic or metal buckle. It's also 10% thinner than its predecessor – a feat made possible by miniaturizing its components.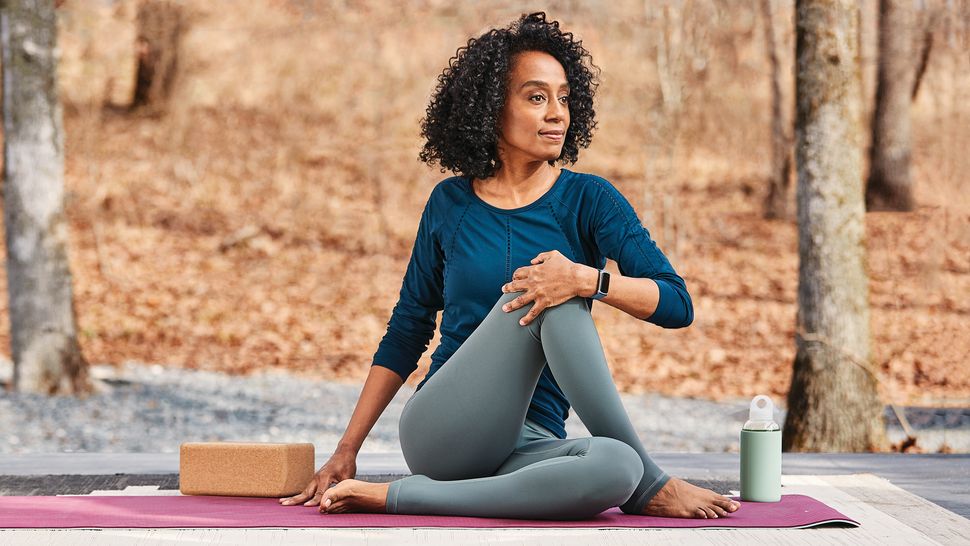 Color AMOLED display
Like the Fitbit Luxe, released earlier this year, the Charge 5 has a small but bright color AMOLED display. This is a big upgrade from the black and white display of the Charge 4, which looked dated when compared with cheaper fitness trackers like the Huawei Band 3 Pro and Xiaomi Mi Smart Band 5.
The Charge 5 also has an ambient light sensor, which allows the screen to lighten and darken to suit the current lighting conditions, plus an always-on mode that makes it easier to check your stats at a glance during a workout.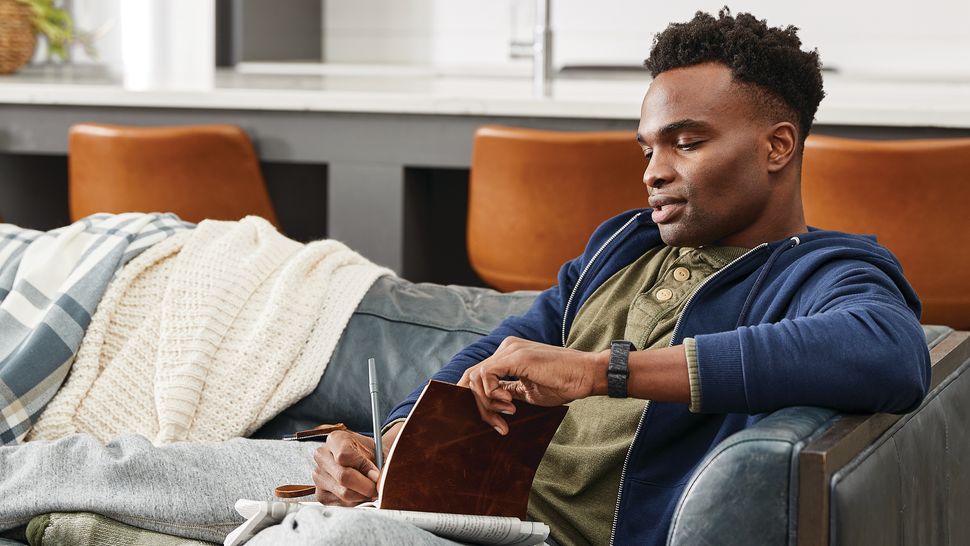 Fitness tracking
Like the Fitbit Charge 4, the Charge 5 has a range of workout tracking modes, plus on-board GPS for monitoring your runs, bike rides and walks without the need to carry your phone.
One new feature (which is also coming to other Fitbit devices soon) is your personal Readiness Score. This is based on your heart rate variability, activity level, and sleep quality – and is only available to Fitbit Premium subscribers.
You'll receive a score each morning, along with activity suggestions for the day. If you're well rested, the Fitbit app may suggest you try an intense workout, and if you're tired it may present you with some gentle yoga to try instead, with recommendations from the vast archive of instructor-led programs available in the Fitbit app.
ECG app
Like the Fitbit Sense, the Fitbit Charge 5 has an ECG (electrocardiogram) sensor and app, which you can use to check for signs of atrial fibrillation (an irregular heart rhythm). This can be an early sign of heart disease – which is often known as 'the silent killer' due to its lack of early symptoms.
After you take an ECG reading the Fitbit app will generate a report that you can share with your doctor if you have any concerns.
Stress monitoring
Another feature the Fitbit Charge 5 borrows from the Fitbit Sense is an EDA (electrodermal activity) sensor, which monitors changes in your skin's conductivity as a response to stress. More EDA responses correspond with higher stress levels, and after taking a reading, you'll be prompted to add details of anything that might have affected your mood in the Fitbit app.