El competidor del iPhone SE 2020 de Samsung tendrá una batería de 4 días
El Samsung Galaxy M41 tendrá una batería de 6800mAh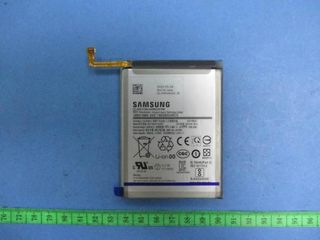 (Image credit: Samsung)
Por fin vamos a tener un celular asequible que destruya records de duración de batería. Es el Samsung Galaxy M41, que podría durar hasta cuatro días encendido con una batería de 6800mAh. El competidor del Apple iPhone SE 2020 va a ser difícil de batir.
No sólo es un rumor, sino que la batería que podéis ver sobre estas líneas ya ha sido certificada. De hecho, por eso sabemos que existe después de que la certificación fuera detectada por el usuario de Twitter the_tech_guy.
La batería es una función clave
No hay ningún detalle más sobre la batería excepto su capacidad extrema, que imagino requerirá un cargador de 25W para poder alimentarla en un tiempo mínimamente decente.
Lo que parece mentira es que todos los celulares no lleven baterías de este calibre. Ya sé que no es una función "sexy" como las cámaras, los sensores LiDAR o las pantallas de 120Hz, pero es quizás uno de los factores clave que pueden hacer de un celular un buen teléfono o una patata con cables.
De hecho, es una de mis quejas sobre casi todos los celulares flagship que, de tanto cargarles con los mejores y más rápidos componentes en unos sandwiches de cristal y metal tan finos, se quedan con baterías escuetas que apenas les hacen vivir durante un día de uso medio tirando a bajo.
¿Por qué no ofrece un celular algo más grueso si nos puede garantizar dos días de uso serio? Ya que hacen que las cámaras añadan jorobas de casi 2 milímetros de grosor, deberían aprovechar y hacerlo 2 milímetros más gruesos por toda la parte trasera para meter más batería. Y es que, al final, si se te apaga el celular a media tarde, de nada sirven esas cámaras, sensores y pantallones último modelo.
Get daily insight, inspiration and deals in your inbox
Get the hottest deals available in your inbox plus news, reviews, opinion, analysis and more from the TechRadar team.