Best mobile hotspot 2023
Best
Contributions from
last updated
Stay connected wherever you are with the best mobile hotspot around today
VERDICT
REASONS TO BUY
REASONS TO AVOID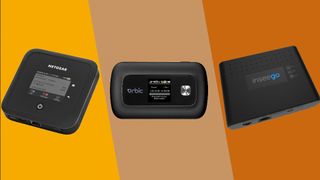 (Image credit: Future)
The best mobile hotspots for 4G and 5G allow you to connect your devices to fast and secure internet almost anywhere in the world. Not only does this make it easy to hop on the internet and check your emails quickly, but it also means you don't have to rely on public Wi-Fi hotspots, which aren't as secure. For important and sensitive business use, a mobile hotspot is essential.
You don't have to worry about internet speeds, as 4G data is impressively fast, as long as you're in an area with the decent network coverage. This means you'll be able to browse the internet as if you were connected to a broadband connection. It will also often be faster than free or shared Wi-Fi spots, which usually have data limits and a lot of traffic.
We are also seeing much more comprehensive coverage and support for 5G, which has the potential to offer network speeds that are comparable to broadband internet.
So fast, a good 5G mobile hotspot could even replace your broadband connection. 5G is the latest mobile internet generation, offering speeds far quicker than 4G data connections. While the adoption of 5G is picking up pace, there are not currently many 5G mobile hotspots, but as more become available, they'll be included in this list – as long as they are good enough.
Some network operators will upgrade your 4G contract to a 5G one for no additional cost. If you rely on a mobile data connection to work out and about, upgrading to 5G and getting one of the best 5G mobile hotspots could improve your productivity.
Best mobile hotspot of 2023 in full
Best mobile hotspot in full
Why you can trust TechRadar We spend hours testing every product or service we review, so you can be sure you're buying the best. Find out more about how we test.
1. Inseego 5G MiFi M1000
The best mobile hotspot for Verizon customers
Specifications
Max number of devices:
15
Features:
Dual-band Wi-Fi, USB-C and Ethernet ports, 2.4-inch color touchscreen
Reasons to buy
+
Fast 5G
+
Good battery life
If you're a Verizon customer who can get the company's 5G network, the great news is that the Inseego 5G MiFi M1000 is your best 5G hotspot. It offers dual-band Wi-Fi support and includes USB-C and Ethernet tethering for devices requiring a wired connection.
The battery life is large enough to power you throughout the day and charges quickly. The only issue is that while this is great for Verizon customers if you're not with the network or live outside the US, this isn't the right choice for you - so check out our other picks below.
On the hunt for a new webcam for your next business meeting? Then make sure to check out our review of the best business webcams.
2. HTC 5G Hub
The best mobile hotspot out there for 5G
Specifications
Max number of devices:
20
Features:
7660mAh battery, 802.11 a/b/g/b/ac/ad, microSD slot
Reasons to buy
+
Incredibly fast
+
Large battery life
Reasons to avoid
-
Expensive
-
5G not fully mainstream
The HTC 5G Hub is the best 5G mobile hotspot money can buy. Sure, there's not much competition out there now, as 5G is still relatively new, but HTC has come out of the gate with a winner.
EE, the UK's biggest network provider, offers data subscriptions with this hotspot.
It's not cheap – you pay £100 upfront and then £50 a month for 50GB of data – but you are getting a very accomplished kit.
It can handle up to 20 wireless devices connected simultaneously, which should be enough for most households, and an Ethernet port for wired devices.
A powerful Qualcomm Snapdragon 855 processor powers the device, and a 5-inch HD touchscreen gives you all the information you need to keep an eye on your 5G network. It also has a large battery life that should keep you going while you're out and about.
3. Netgear Nighthawk M6 Pro Wi-Fi Router
Fast and versatile router that offers 5G and WiFi 6E on all major carriers
Reasons to buy
+
Unlocked 5G
+
Wi-Fi 6E
+
2.5 Gigabit Ethernet port
+
All day battery life
Reasons to avoid
-
Really expensive
-
Might be overkill
This small, portable mobile router makes a great companion for business travelers and remote working. The M6 Pro is a beast of a hotspot that offers some of the latest and greatest features for staying connected on the go. The device comes unlocked for all major mobile networks and supports 5G data speeds with WiFi 6E connectivity.
The built-in battery provides about 13 hours of run time, plenty for a full day's work, and offers 2.4GHz, 5.0GHz, and the new 6.0GHz frequency bands. Also included is a mains power adapter for working indoors near an outlet.
While it may be overkill for some, for those who need the fastest speeds and all-day connectivity, the Nighthawk M6 should jump to the top of your list.
Read the full review: Netgear Nighthawk M6 Pro Wi-Fi Router
4. TP-Link M7350 V4 4G LTE mobile hotspot
A great versatile pick with long battery life
Specifications
Max number of devices:
10
Features:
2000mAh battery, dual band WiFi, microSD slot
Reasons to avoid
-
Bulkier than most hotspots
-
No wireless 802.11ac
The TP-Link M7350 may be a little chunkier than some of the other top mobile hotspots on this list, but it remains an excellent mobile hotspot that supports both micro and nano SIM cards. This means it will almost certainly be compatible with your own SIM card.
It has a small display informing you about your connection and supports dual-band Wifi on both 2.4 and 5GHz. Up to 10 devices can access it simultaneously, and performance is very good on 4G LTE. It's also unlikely to run out of juice when you need it most, with a 2000mAh battery that guarantees around eight hours of 4G connectivity.
Need some tips on sending large files without requiring bloated emails? Check out our list of the best ways to send large files in 2023
5. EE 4GEE WiFi Mini mobile hotspot
Best in the UK
Specifications
Max number of devices:
10
Features:
1500mAh battery, 802.11 b/g/n Wi-Fi, various data plans
Reasons to avoid
-
Locked to EE network
-
Again, no wireless 802.11ac support
The EE 4GEE WiFi Mini is one of the better-looking mobile hotspot devices on this list, and its compact design means it can be easily carried around with you. The 1500mAh offers up to 50 hours on standby and six hours when connected to the internet.
It can support up to 10 devices at once, but it doesn't have an LCD screen, like the TP-Link M7350, so it's not quite as user-friendly. You also need to use the EE network, which isn't too much of a hardship due to EE's coverage and fast 4G speeds, and the network offers a range of data plans to go alongside the EE 4GEE WiFi Mini.
However, if you want something more future-proof, check out the HTC 5G Hub at the top of this list of EE's best mobile hotspots.
Best mobile hotspot: Frequently Asked Questions
What is a mobile hotspot?
A mobile hotspot can be plugged in almost anywhere to provide users with a mobile Wi-Fi network. It does so by connecting to a 4G or 5G data network and transmitting a secure Wi-Fi connection that can be used by a limited number of users who have required login details.
How to choose the best mobile hotspots for you
There are several factors to consider when aiming to whittle down the choice of the best mobile hotspots to just one.
First, consider the reasons behind your interest. If security is a big concern - and with public Wi-Fi hotspots not usually secure and often unreliable, it certainly should be - then you might want to consider mobile hotspots that offer robust security features or additional ethernet ports. Speed should also be a consideration, and you might wish to purchase a hotspot that is 5G compatible when this becomes more prevalent.
Lastly, consider how many users the hotspot will have. If it's just you, you'll have a pick of the lot, but if you're in a business with upwards of ten users, you'll have a more limited selection.
The best mobile hotspots: How we test
On this page, we've looked at mobile hotspots that offer the best speed, the number of devices they can accommodate, and other key factors such as port availability and dual-band capability.
The 4G and 5G mobile hotspots we've listed are battery-powered modem routers that use a SIM card that connects to the internet via cellular data and broadcasts a secure Wi-Fi network to which you can connect your device.
Note that while we've analyzed and rated the technical performance of each hotspot, we haven't touched upon the running costs, which will vary according to your provider. As with smartphone SIM cards, you'll need a data contract and pay for the service, either a monthly rolling contract or a pay-as-you-go SIM, which can be a more affordable choice if you only need to use these devices sporadically.
Are you a pro? Subscribe to our newsletter
Sign up to the TechRadar Pro newsletter to get all the top news, opinion, features and guidance your business needs to succeed!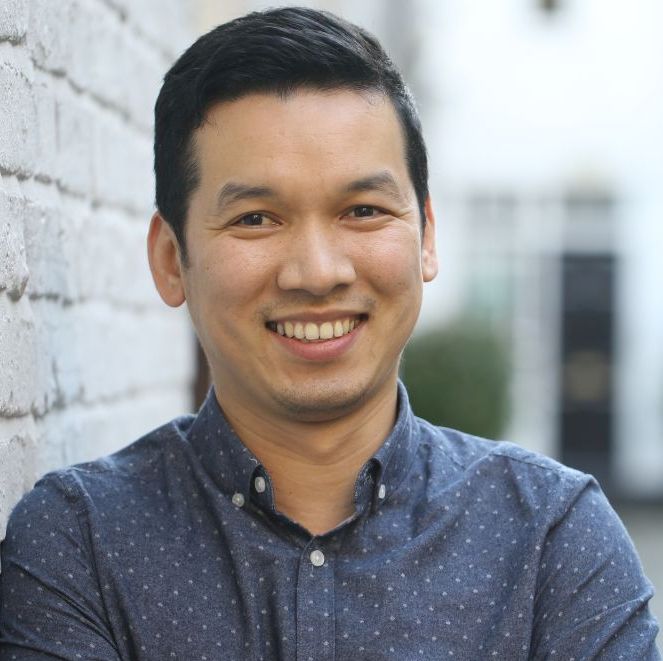 Managing Editor, TechRadar Pro
Désiré has been musing and writing about technology during a career spanning four decades. He dabbled in website builders and web hosting when DHTML and frames were in vogue and started narrating about the impact of technology on society just before the start of the Y2K hysteria at the turn of the last millennium.