Best ways to share big files of 2023
The best ways to share big files will help banish bloated emails forever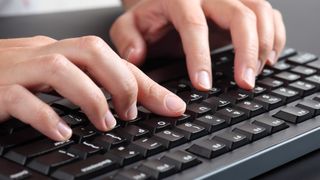 (Image credit: Shutterstock)
The best ways to share big files make it simple and easy to copy files and folders about family, friends, and co-workers, without having to rely on email.
Although email was previously the only reliable way to send files to other people, some email providers have attachment limits which means this hasn't always been a viable method for sending large files. This can be simply annoying for home users, but for business users it can be a critical issue.
If you need to send big files online, there are plenty of good ways to do so without running into trouble – and we've highlighted some of the best here, the vast majority of which are free (though they tend to have premium tiers if you want to pay for an improved service). Oh, and we've included some of the best cloud storage providers as well, as many of these now have sharing options to help with collaboration.
We've evaluated various options to find the best ways to send large files from one user to another and from one user to many users. And since it is all about transferring files from one computer to another, we looked at how to improve upload speeds.
Here then follows our list of what we think are the best ways to share big files today.
We've rated the best cloud storage for photos.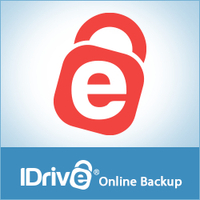 Backup your big files online with cloud storage
IDrive, the cloud backup veteran, delivers tons of storage online for an incredibly small outlay. 10TB for $3.98 for the first year is unmatched till now and so is the support for unlimited devices and the extensive file versioning system available.
---
The best ways to share big files of 2023 in full:
Why you can trust TechRadar We spend hours testing every product or service we review, so you can be sure you're buying the best. Find out more about how we test.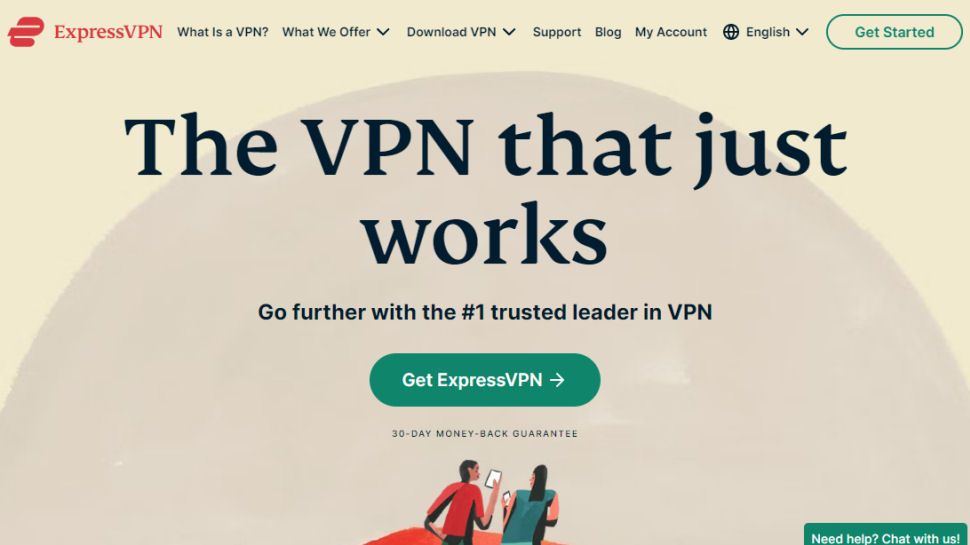 The best VPN - a quality service with lots of features
Reasons to buy
+
Easy to use for beginners
+
Apps for almost everything
+
Fast servers in over 94 countries
+
Ultra-reliable security features
+
Expert 24/7 live customer support
Reasons to avoid
-
An expensive choice
-
Not as fast as NordVPN or Surfshark
"What?" I hear you say. What does a VPN have to do with sharing large files? Well, unbeknown to many, some internet service providers (like Virgin Media) use broadband traffic management to moderate upload bandwidth (rather than download).
Using a VPN such as ExpressVPN means that your ISP cannot determine the type of files you're uploading and therefore cannot - in theory - apply traffic shaping to your account. Of course, nothing prevents you from trying any of the best free VPN providers as well to start with.
P2P (peer-to-peer), one of the most popular and reliable methods for moving large amount of data, is the one type of content that's most likely to be flagged and pushed down the priority lines. We have compiled a list of the best VPN services available. Just bear in mind that your mileage will vary and using a VPN can also slow down your connection.

Super swift transfers for large files
Reasons to buy
+
Pay-as-you go structure
+
Polished app interfaces
+
15GB file capacity
There's a new breed of file transfer services that are browser based and have built-in proprietary technology to accelerate the upload of big files. Masv is one of them (the other major players being Aspera and Signiant) and specializes in the transfer of huge (up to 15TB) files via the cloud.
It offers a pay-as-you-go pricing model with a cost of $0.25 per downloaded GB. There's no subscription fees, no contracts, no support fees user limits or file size/bandwidth limits.
While far more expensive than traditional file transfer services, Masv and similar services are far, far quicker than Dropbox or Google Drive and are more resilient than consumer offerings. Masv has a web and desktop app, and there's a mobile app in the pipeline.
Read our full Masv review.

A free compression tool that's reliable
Reasons to buy
+
Wide range of file formats supported
+
Easy-to-use context menu
+
Free
One of the easiest solutions to the problem of sending large files is to use file compression software such as the cross-platform program 7-Zip. This is particularly handy if you have multiple files, as you can place these in one folder and compress them all in one go. As a rule of thumb, a large file will transfer faster than a folder containing smaller files of the same size.
7-Zip is available for Windows, Mac and Linux, and can compress files to the regular ZIP format as well as its own slightly more efficient 7ZIP. Most major operating systems can extract ZIP files without any additional software. 7-Zip also lets you set a password to protect the files, so you can share them safely. Just bear in mind though that uploading very large files can time out.
Read our full 7-Zip review.

Best overall external hard drive
Specifications
Capacity:
1TB, 2TB, 4TB, 5TB
Dimensions:
7.62 x 11.43 x 1.9cm
Reasons to buy
+
Excellent value for money
+
Adobe Creative Cloud offer
+
Mylio Create offer
+
Data recovery warranty
Reasons to avoid
-
No built-in encryption/security features
-
Seagate has six different external hard drives families, and the Backup Plus is certainly the one that grabbed our attention the most. It combines the strengths of Seagate's Basic range (affordability, no-frill approach) with some unique features of its own like a plethora of colors - seven in all - and a 1-year data recovery warranty.
Remember that this is a portable hard drive, which means that you can easily carry it around. It is not bulky as a desktop hard drive and doesn't need an external power supply. The drive we reviewed is the largest of the range and features Seagate's Dashboard software, compatible with Windows and Mac OS.
Compared to rivals, this drive has three unique selling points, a free data recovery warranty (up to two years, terms and conditions apply), a 1-year subscription to photo cloud storage service, Myliocreate (worth $99.99) and a 4-month subscription to Adobe Creative Cloud photography (worth a tidy $39.96).

Combine multiple VPN connections for faster downloads
Reasons to buy
+
Channel bonding boosts speeds
+
Great value family account
Reasons to avoid
-
App can be awkward to use
If you want to share files faster, then one way to do it is to use Speedify which allows you to combine two internet connections. Can be satellite/Wi-Fi and satellite/Wi-Fi (desktop only) or with 3G/4G/5G cellular network (desktop and mobile).
Bonding, as it is known, helps improve reliability - critical when you are uploading multi-terabyte files - as well and as an added bonus, Speedify offers VPN capabilities which means that it will encrypt your traffic to and from your device, masking it to the ISP and preventing it from blocking or throttling your connection.
Speedify is relatively affordable at $14.99 for a one-month contract (or $4.99 per month if you take a 3-year plan). There is a free version, but it comes with too many restrictions to get a recommendation from us.
Read our full Speedify review.

7. Use the best wireless technology available
One of the first things I did when buying my laptop was to change its Wireless card upgrading it to the latest Wi-Fi 6E technology. Doing so improved the reliability (i.e. less dropouts) but also the speed of my connection and its Quality of Service (QoS). If you're feeling brave enough to do so, that's a sure way of getting your speeds up.
Opting for the latest 802.11ax wireless protocol can have a dramatic impact when transferring (and uploading) large files but it will require that you have compatible devices both on the client side (i.e. your laptop) and on the transmitting side (e.g. your router).
Businesses and individuals can always use their ISP router in modem mode (although that depends on your service provider) and plug in a more up-to-date wireless router loaded with the latest technologies.

8. Get a file transfer service
All the above options tend to focus on a 1-1 file transfer but what about if you want to upload files that is then downloaded by entire teams, hundreds of people and more? You need a file transfer service that caters for the uploader as well as the downloader. Such a service would provide options like multi-platform uploads, the ability to have expire dates, upload resume as well as enforcing download limits.
There are literally dozens of these services around and they include a mix of cloud storage providers (e.g. Dropbox) but also fully fledged file transfer services like Wetransfer. Mediafire is also one of our favorites.
Register for a free account and you get 10GB of storage. Connect your Facebook and Twitter accounts, install the mobile app, and refer friends to earn up to 40GB of bonus space. You can upload files either directly from your computer or the web, and generate a link which will allow others to download your files from the MediaFire website.
Paid subscriptions begin from $3.75 a month (around £3) and include 1TB of storage space, a hefty 20GB limit on file sizes, as well as eliminating annoying Captchas and ads. Another handy premium feature is one-time links which make sure that once your recipient downloads your files, they're no longer accessible.
---
How to choose the best ways to share big files for you?
The best way to share big files depends on multiple factors, like the file size you want to send, how quickly you want the transfer to complete, and how secure the transfer process is.
If the file size is small, then an online file transfer service should be enough. If the file size is larger, you could use a file compression tool to lower the size and share it online. But if the file's running into several TB, then it makes more sense to courier a large external disk drive.
Increasing your internet speed is always helpful when it comes to digital file transfers, and using Ethernet over Wi-Fi is guaranteed to give you speed improvements.
The best ways to share big files: How we test
We've evaluated different ways to share big files, keeping in mind factors like ease of use, pricing, accessibility, security, file size limits, and overall reliability, among other things.
Are you a pro? Subscribe to our newsletter
Sign up to the TechRadar Pro newsletter to get all the top news, opinion, features and guidance your business needs to succeed!