Introduction
The back to school period is almost there and thousands will be flocking to grab a laptop in the many promotions that have already started to appear. However, while consumer laptops are the ones that will grab the headlines, there's plenty of reasons why you should actually look at the other category of laptops, the ones aimed at businesses, for a buy.
Far from being the more expensive or the more boring of the two categories, business laptops often shine – in a good way - when you least expect. Whether it's about sheer value-for-money, a plethora of features or the amount of power under the hood, these notebooks will surprise you.
There's more variety
Business laptops exist in far more shapes and sizes than their consumer counterparts. That's because, they cater for a much, much wider and eclectic mix of customers - blue collar, white collar, engineers, government, artists – and are far more flexible when it comes to pricing (usually costing more).
Business laptops also often shy away from consumer trends like colour, thickness or operating system. As such, they focus far more on the needs of the buyer. This is why the likes of the Lenovo ThinkPad X1 Yoga, with its stylus pen, or the Panasonic ToughBook 54, with its IP-rating, exist.
They can be more powerful
Because they don't usually have the same design-based constraints associated with consumer laptops (like being the lightest or the thinnest), business laptops – or shall we say mobile workstations - generally use far more powerful processors and graphics processing units, making better use of cooling solutions and bigger batteries.
Workstations are also the ones to look for if you want to get as much memory (up to 64GB) and storage (some can take up to four hard drives) as possible in a portable form factor. One little known fact is that workstations often share the same chassis as gamers' laptops.
They can be cheaper
If you're looking for a proper laptop (with adequate amount of memory and storage and a traditional display), then business laptops are likely to be amongst the cheapest, often beating Chromebooks and Cloudbooks on sheer value for money.
A quick look at a popular retailer shows an HP laptop with a proper quad-core CPU, 4GB of RAM, a 500GB hard disk drive and a one-year onsite warranty costing less than a system with half the memory and a much smaller storage sub-system. The value-for-money balance swings towards consumer for mainstream models but budget laptops are all you're after, business models will, more often than not, offer a better deal.
They are better built
Business laptops are built to last with all top vendors (Lenovo, Dell and HP) spent countless man hours subjecting the notebooks to all sorts of gruelling tests. Most of them adhere to the MIL-810G testing which is a series of official benchmarks that includes extreme heat, cold, humidity and dust as well as drops and vibrations.
Some also add electrostatic charge as well as hinge and keyboard testing with robots being tasked to the menial job of opening and closing laptops tens of thousands of times or typing millions of keystrokes to batter a keyboard to death. These tests would easily, in most cases leave consumer laptops in pieces.
They're far better second hand deals
Being better built comes with another unexpected advantage. Scour eBay and second hand computer shops and you will see far more business laptops than consumer ones. There's a good reason for that. Because they are built to last, business laptops just carry on working whereas consumer laptops would often end up starting to creak and break down.
And when large businesses get rid of them in their thousands (as leases end or buying cycles are refreshed), they end up in the recycling market, allowing cash-strapped buyers (and connoisseurs) to get their hands on products that often cost a fraction of their original buying price. Some might be lucky enough to get a laptop with some warranty remaining.
They have less bloatware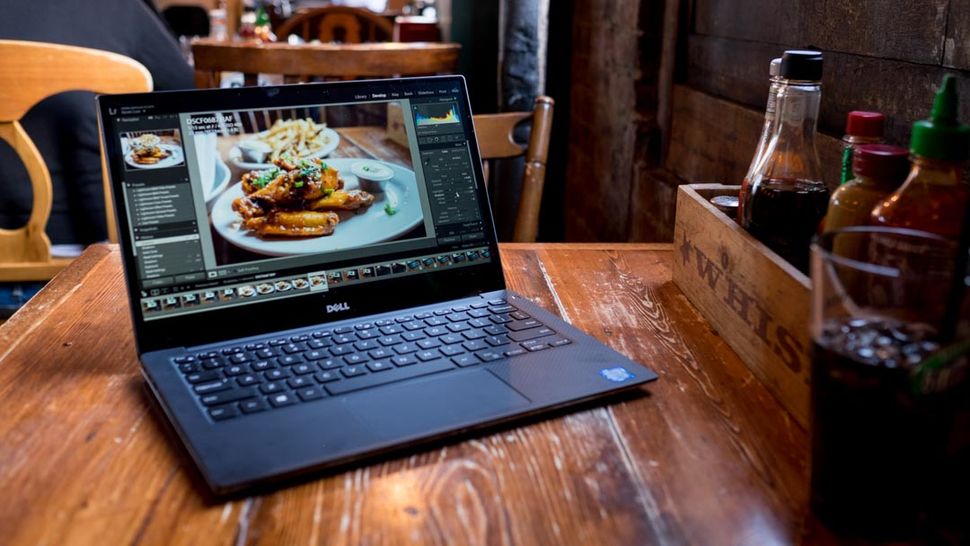 Bloatware is the name given to extra, non-essential software applications loaded on your laptop. More often than not, they are loaded because they are seen as an (often dubious) added value and well, because the laptop vendors get paid for doing that and often get an extra amount for each conversion (for example going from the free version to the full version).
Bloatware can carry significant privacy and security risks. Business laptops simply don't have as many because their audiences are not only more savvy (remember a lot of those laptops will go through the IT department first) but bloatware can also have a negative impact on future sales.
They are often cheaper and easier to maintain
The race to produce thinner and lighter laptops in the consumer market meant that every vendor focused on integration with upgradability and maintenance being, more often than not, an afterthought. Business laptops in contrast, tend to put manageability at the top of the feature lists.
Most, in fact, require you to take off only one screw to open the chassis and swap components. That allows IT departments to do repairs quickly, reducing downtime, or allowing engineers to proceed to repairs on the client's premises without having to take the whole thing back; the main parts (memory, storage, communication, battery) are usually user replaceable allowing for quick upgrades.
They simply have better warranty and aftersales
Even cheap business laptops tend to have better warranty than consumer ones with a one year onsite next business day warranty being fairly common. On more expensive models, a three-year onsite warranty is the norm with extensions available to prop that up to four or even five years, with some offering it across Europe, India, the middle east and Africa.
On the other hand, laptop manufacturers like HP usually operate a one-year pickup and return service for their consumer models with no options available for onsite warranty. Ditto for after sales service where business consumers usually have a dedicated team to take care of their issues.
They have more/legacy ports and battery options
Companies that buy business laptops come in all shapes and sizes which explains why notebooks for that market have a wider variety of ports (VGA, Ethernet and proprietary docking station connectors). And because there's function is more important than form, vendors can cram more ports on their business laptops than on consumer ones.
Not sticking to aesthetic norms means that business laptops tend to have replaceable and even larger batteries available with some allowing for users to hot swap their batteries without switching the laptop. Others offer modular bays allowing two batteries to co-exist, thereby boosting battery life.
Additional security
Security is at the core of what business laptops are and It doesn't come as a surprise. From fingerprint sensor to vein reader, NFC or smart card reader and TPM (Trusted Platform Module) embedded solutions, business laptops simply leave their consumer counterparts in their wake.
Some even often hard drives that offer encryption by default which means that your data is safe even if your laptop get lost. Others go even further by offering protection against BIOS tampering at hardware level and their own security software solution.