The key differences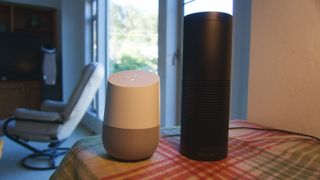 There are two key differences between the Home and Echo, the first gives the Home an advantage while the second works in favour of the Echo.
The advantage is in the fact that the Home supports Google Cast, which increases app support quite drastically. Half the apps on my phone don't have an Alexa skill, but a third of them support Google Cast. As a result, I can stream podcasts through Pocket Casts and play music through Pocket Casts, Wynk and Play Music.
I can't do these things through voice actions, but casting is still simpler than Bluetooth connectivity, which is the option I have on the Echo. Coupled with the fact that the Google Home delivers better audio quality than the Echo, casting is an important feature.
And that brings me to the other key difference, the fact that the Echo devices come with audio jacks. The fact that I can connect them to other speakers and make them voice-enabled is something I've found quite useful. Unfortunately, you can only connect Bluetooth speakers to the Home.
Should you buy it?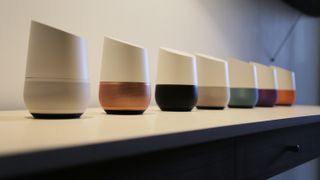 Believe it or not, the Home and Echo are equals in a market that isn't ready for either. They're both devices meant for early adopters and they'll make nifty gifts for the geekiest friend you have. But don't be surprised if the novelty wears off after the first few weeks.
Your buying decision should actually be based on which ecosystem you want to be part of. If you already stream content using a Chromecast, the Google Home is a better investment. If you're on the Fire TV Stick, the Echo should be your go-to device.
As far as smart home devices are concerned, most companies will likely add support for both the Home and Echo soon enough, because neither has the lion's share of the market.
If you follow tech news regularly, you would know Amazon and Google's tiff over YouTube, and that should be your guiding light when making the buying decision here.