It's taken a little while, but MSNBC has cemented its position as the second most popular cable news channel in America. It's also well placed to challenge the dominance of Fox News, thanks to its divergent USP: providing informed perspectives and in-depth takes on current events. Our guide below details how you can watch MSNBC in the US with an OTT service like Sling TV, or even from anywhere else in the world with the aid of a VPN.
Since its formation in 1996, MSNBC has gone from strength to strength, with current average viewership figures of 1.2 million. And while it's had a reputation for partisan politics – its tended to appeal to and favor the Democrats – it's tried to shake this off with a return to more rigorous journalism.
Fox admittedly broadcasts many of America's top-rated news programs. But MSNBC's coverage of events of national significance, like the storming of the US Capitol in January 2021, have attracted record-breaking figures too, with viewers tuning in en mass to hear considered political insight about the event.
Political analyst Rachel Maddow continues to be a huge draw and one of the channel's marquee names, while The Last Word with Lawrence O'Donnell, Deadline: White House, The Beat with Ari Melber, and The ReidOut, all landed in the top 20 cable news show of 2022, outranking anything produced by CNN.
So, whether you want to watch MSNBC online in the US, or you're after a live broadcast from another country, our guide below has you covered.
---

How to watch MSNBC online in the US for FREE
If you've got cable, then MSNBC should be an existing part of your line-up and a breeze to watch. You could also get coverage with your mobile devices online through the channel's website (opens in new tab) or by downloading the MSNBC app, but you'll need to enter your cable provider details to do so.
However, if you've cut the cord for good, then there are numerous streaming services that offer MSNBC as part of their channel lineup:
Sling TV (opens in new tab) is great value and flexible. You'll need to select the Sling Blue option, which provides MSNBC and around 40 other news and entertainment channels. It's $40 a month normally, but new customers can get 50% off the cost of the first month (opens in new tab) right now. The plan also includes 50 hours of DVR storage to record your favorite shows to watch later, and the ability to stream to three devices simultaneously.
Then there's FuboTV (opens in new tab), whose entry-level Pro plan costs a steeper $74.99. But it offers a more comprehensive, cable-like experience, with over 100 channels including MSNBC, which you can try free for 7 days first (opens in new tab) if you're new to the service.
And finally, there's Hulu + Live TV (with ads) at $69.99 a month. That plan bundles in on-demand service Disney Plus and EPSN Plus, but doesn't provide members with a free trial.
How to watch MSNBC from outside your country
If you're travelling out of the country, you probably won't be able to connect to your usual platform and stream 24/7 live news on MSNBC. This is down to geo-blocking - best understood as digital borders that restrict certain services and content to specific parts of the world.
The best VPN can let you get around these digital borders while offering robust protection from cybercriminals and government snooping. They're also really easy to use.
Use a VPN to watch MSNBC online from anywhere: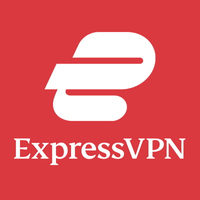 (opens in new tab)
ExpressVPN is the world's top VPN right now (opens in new tab)
We've taken the time to try out all the biggest VPN providers and we found ExpressVPN to be the pick of the bunch. It works with lots of devices and offers super-fast connections across its many servers.
Throw in its robust set of security features and ExpressVPN is the best all-around VPN for streaming - and perhaps best of all, it has a 30-day money-back guarantee plus 3 months FREE (opens in new tab) when you subscribe for a year.
Access ExpressVPN via your laptop, iPhone, tablet, Android phone, PlayStation, Xbox, and plenty more. Express is a do-it-all service that also benefits from 24/7 customer support.
- Try ExpressVPN 100% risk-free for 30 days (opens in new tab)

Can I watch MSNBC online in the UK?
Sadly, there's no cable, satellite, or streaming service in the UK that carries a live stream of MSNBC and its programs, thanks to geo-restrictions.
But if you're away from home and trying to access your Sling or FuboTV account, you can do so easily with the help of a VPN (opens in new tab). That can change your IP address to circumvent geo-restrictions and make it appear like you're streaming from back home.

Can I watch Fox News in Canada?
Yes, you can! A number of cable companies in the Great White North carry MSNBC as part of their channel packages. For example, it's included with a Rogers cable subscription, or can be brought as an "add-on" through Shaw, at the cost of CA$5 a month.
As mentioned above, if you're travelling and trying to access a streaming service that has MSNBC back home, geo-restrictions will prevent you from doing so. However, you can simply purchase a VPN (opens in new tab) to alter your IP address, which will let you stream the content you'd normally have access to.

How to watch MSNBC in Australia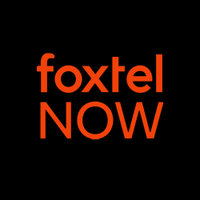 (opens in new tab)
Okay, so Aussies with Fetch TV (opens in new tab) can watch MSNBC. Fletch TV provides a set-top box loaded with free channel streaming apps, movies, and TV shows to rent or buy, with the option to purchase additional channel packs. To watch MSNBC, you'd need to purchase the Knowledge Pack. That's just AU$6 a month and offers a direct US live feed of the popular cable news channel.
And good news for those with Foxtel or its streaming platform Foxtel Now (opens in new tab): MSNBC is being added to Foxtel's lineup as of March 1 this year, making it so much easier Down Under to catch the excellent Rachel Maddow or get a hit of Morning Joe.
Out of the country? Then you'll need a VPN (opens in new tab) to overcome geo-blocks and access the same quality content you'd stream back home – allowing you to watch MSNBC no matter where you are.

Can I watch MSNBC in New Zealand?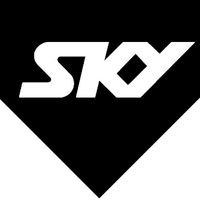 (opens in new tab)
As of now, there's no broadcaster or IPTV service that carries MSNBC in New Zealand. You can watch Fox News, CNN, and CNBC via the SKY Network, but it's yet to add MSNBC to its lineup.
However, if you find yourself abroad and unable to access US-based services like Sling TV, then you'll want to download a VPN (opens in new tab). Just follow our guide as mentioned above so you can continue to stream one of America's top news networks from anywhere.

Can I watch MSNBC in India?
Unfortunately, there's no MSNBC channel in India. And while it's possible to download a FREE MSNBC (opens in new tab) app from Amazon, without logging in using US cable provider details you can only watch clips of MSNBC shows like The ReidOut and Deadline: White House, and get a brief, 10-minute live stream of the day's news.
So, if you've found yourself in the country for business or pleasure, downloading a VPN (opens in new tab) will be essential if you want to connect to the streaming service you'd use back home to watch MSNBC.