Laifen Swift vs Dyson Supersonic: which hair dryer is best for you?
We compare these two popular hair dryers to find out which one comes out top
With two speed settings and three heat settings and 'long press option' for activating a hot and cold cycle mode, this lightweight and powerful hair dryer gives you lots of control. What it doesn't have however, is a separate cool shot or a hanging loop.
From $199.99
For
Powerful heat and speed controls
Stylish design with magnetic attachments
Negative ion technology ideal for s
Against
Price
No hook for hanging
No cool shot
It's a fantastic hair dryer featuring impressive advancements in engineering for a more elevated design and performance. However, its high price point holds it back significantly and makes it inaccessible to budget-minded consumers.
From £279.99
For
Premium design and comfortable to use
Magnetic attachments are convenient
Versatile controls for smooth and sleek results
Against
Price
No hook for hanging
If you're in the market for a new hair dryer, both the Dyson Supersonic and Laifen Swift are popular contenders that will probably pop up a lot in your online search for the best hair dryers. But while Dyson is a household name in the lifestyle and beauty space – with its Supersonic hair dryer going on sale back in 2016, the Laifen Swift hair dryer is a relatively new design that was launched on Indiegogo in 2020 and went on sale in 2022.
Similarly styled however, both the Dyson Supersonic and Laifen Swift have straight, lightweight handles that are easy to grip so you can dry your hair and style with ease. Both also have magnetic attachments and powerful 110,000rpm motors, which makes them worth comparing before you buy.
But which hair dryer should you choose? We've put the Dyson Supersonic and Laifen Swift hair dryers up against each other and compared their features so you can decide which one will work best for you in your daily routine.
Dyson Supersonic vs Laifen Swift: key differences
While the two hair dryers are similar in style, one of the main differences is in the speed settings. Dyson Supersonic comes with three precise speed settings while Laifen Swift has two.
Heat settings also differ on these two hair dryers with Dyson Supersonic offering up four precise heat settings and a cool shot, while Laifen Swift gives you three heat settings and a long press function that alternates between hot and cold. There is no separate cold shot on the Laifen Swift, however.
Cable length differs for these two hair dryers too, with the Dyson Supersonic giving you 2.62m (8.6ft) to comfortably manoeuvre your hair dryer around your dressing table. While at 1.8m (5.9ft), the Laifen Swift isn't so generous, the cable is long enough to comfortably move around when drying your hair.
When it comes to weight, both hair dryers are light in hand, but the Dyson Supersonic is slightly heavier weighing 0.68kg compared to Laifen Swift's 0.41kg.
Dyson Supersonic vs Laifen Swift: key similarities
In terms of style, both hair dryers come with attractive finishes that give them a premium feel and ensure they are smooth and comfortable to hold. As well as a standard black finish, the Laifen Swift comes in a sleek red finish, for example, while the Dyson Supersonic comes in finishes such as a head-turning Iron/Fuchsia, Nickel/Copper or special-edition Blue Blush.
Both hair dryers come with magnetic nozzle attachments, which makes them convenient to use when you're in a hurry or just want to get the nozzle attached with ease. Dyson does, however, offer a wider selection of nozzles including its latest Flyaway attachment that hides those annoying flyaways in a single pass.
Neither of these hair dryers have hooks for hanging, but the Dyson does come with a handy stand, for neat storage on the dressing table.
Dyson Supersonic vs Laifen Swift: price
Both these hair dryers come with a premium price tag.
The Dyson Supersonic Origin hair dryer in Black/Nickel costs around $340 / £279.99 / AU$535 and includes one styling concentrator, a stand, and a presentation box. There are also a few special edition sets you can buy in a range of colorways such as Dyson Supersonic hair dryer Blue Blush, which includes five styling attachments, a presentation box, a comb, and hair brush that costs $402 / £329.99 / AU$630.
Meanwhile, the Laifen Swift costs from $199.99 / £163 (about AU$315) for the set with one styling concentrator, and from $239.99 / £196 (about AU$375) for the Swift Special version that includes a diffuser and two more styling nozzles.
Dyson Supersonic vs Laifen Swift: design
Both these hair dryers have a professional-grade finish, with designs that feel premium and control settings that do well to smooth, style and dry hair with ease. They both have short, rounded barrel tops on slim, straight handles that hide the powerful motors, which not only makes them easy to hold but also storage-friendly.
While they look and feel similar in design, the Dyson Supersonic is slightly heavier, however. Whether you like a heavier hair dryer or a more lightweight version is personal preference, however, so this isn't always a negative. Both hair dryers are easy to hold with controls positioned in the middle of the handle so you can cradle the hair dryer and see the controls between your thumb and index finger. However, the Supersonic has its heat and speed controls on the main head of the hair dryer too, which we think are easier to read and control. Positioning these controls on the head of the hair dryer means it's harder to accidentally press and change settings while the hair dryer is in use.
Both hair dryers offer magnetic styling attachments with 360-degree rotation that can be easily snapped on and off the designs without you having to faff around screwing and clipping them on. The standard Laifen Swift set comes with one smoothing attachment in the box, but if you opt for the Laifen Swift Special set, you'll find three nozzles in the box including a smooth nozzle, a concentrator nozzle and a diffuser nozzle. The Swift nozzles are well made, and while these are probably all you'll need to simply dry and style your hair, the Supersonic does offer you more in the way of attachments.
With the Dyson Supersonic Origin hair dryer set, you get one styling attachment and also a tan presentation box that it sits neatly inside. With the special edition Dyson Supersonic hair dryer in Blue Blush, the set comes with a wide tooth comb attachment, diffuser, styling concentrator, gentle air attachment and flyaway attachment.
Storage-wise, the shape of both hair dryers make them easy to store away in the cupboard or in their presentation box. Neither hair dryer comes with a hook, but the Dyson Supersonic Origin version does come with a handy stand that sits nicely on the dressing table.
Dyson Supersonic vs Laifen Swift: performance
Laifen Swift has an impressive spec for such a slim and lightweight hair dryer. It packs in 1600W of power and has a 110,000rpm brushless motor that generates 22m/s airflow that makes it fast and effective. Compact in design, its air flow is pulled through from the base of the handle and this is where the dust filter is also positioned behind casing that attaches magnetically.
Meanwhile, Dyson Supersonic's small and powerful digital motor V9 also spins at 110,000rpm and combines with Dyson's special Air Multiplier technology to produce a high-pressure, high-velocity jet of controlled air. As the motor is positioned in the handle, the weight is evenly distributed and the hair dryer feels balanced in hand.
In our in-depth reviews we were impressed with the speed of both the Dyson Supersonic and Laifen Swyft, although we found the Dyson Supersonic to be faster at drying hair. Testing on damp, thick, medium-length hair on the highest setting, we were able to dry hair using the Laifen Swift in just under seven minutes. In comparison, Dyson Supersonic took a faster four and a half minutes to dry.
In terms of controls, there are subtle differences in speed and heat settings here too. The Laifen Swift has three temperature and two airflow settings, and if you 'long press' the control button it will 'autocycle' between hot and cold to give you more flexibility when styling. A long press makes sure the hair dryer never gets too hot, which is a good thing as extreme heat is the enemy when hair drying your locks smooth after all. In our in-depth review of the Laifen Swift, we were impressed at just how well the hair dryer quickly dries hair and keeps frizz to a minimum by generating and releasing negative ions into the airflow. But what it doesn't have is a separate cool shot, which is a little disappointing.
Dyson Supersonic controls are a little more precise with four temperature settings and three air flow settings and a separate cool shot however. It has a built-in glass bead thermometer that monitors temperature 20 times per second and transmits data back to the microprocessor so that the heat stays consistent. Its motor can propel 2.85 gallons / 13 litres of air per second, which spins around eight times faster than standard hair dryers. Dyson points out that this makes it far more efficient and less likely to overheat.
We are impressed at just how specific the settings on the Dyson Supersonic are - choose from 100°C for fast drying and styling, 80°C for regular styling, 60°C for cooler drying and diffusing and 28°C for constant cold. The cool shot also gives you an instant stream of 28°C airflow so you can dry and set your hair as you see fit. We found the flyaway attachment to also be a really nice addition to the hair dryer in our Dyson Supersonic review. It adds an extra smoothness to freshly washed and dried hair that you just can't achieve with a standard smoothing nozzle.
Dyson Supersonic vs Laifen Swift: noise levels
Much like the best vacuum cleaners and blenders, hair dryers can be noisy, which is why it pays to check decibel levels before you buy – especially if it's a family hair dryer and it will be used on sensitive kids as well as adults. Laifen Swift states that it is quiet and emits 59dB in use. In our review we found it to be nearer the 79dB mark however, measuring it six inches away on the fastest setting. By comparison, the Dyson Supersonic is marginally quieter registering at 74dB on our decibel meter.
Dyson Supersonic vs Laifen Swift: verdict
Overall, we found that both hair dryers did a great job at drying hair fast and effectively with smooth, frizz-free results. Both hair dryers offer magnetic attachments that are easy to place on the hair dryer heads and we found the controls easy to change as required. With the motors in the handle, the hair dryers feel evenly balanced too.
While the designs of both hair dryers are lightweight and ergonomic, the Dyson Supersonic offers a little more in the way of heat and speed settings, however. It also offers more styling attachments for you to choose from, although this comes at a price. So while we think that both the hair dryers perform well to dry hair smoothly, there are a few key differences for you to consider and decide which one will work best for you.
Get daily insight, inspiration and deals in your inbox
Get the hottest deals available in your inbox plus news, reviews, opinion, analysis and more from the TechRadar team.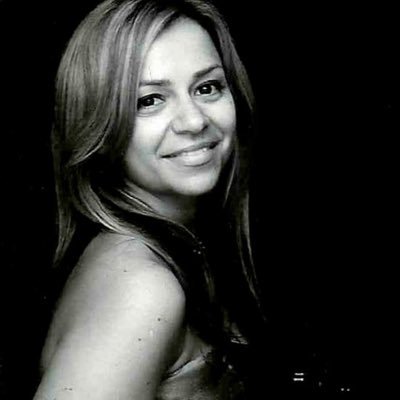 Emily is a lifestyle journalist who writes for a range of publications including TechRadar, Livingetc, Wired, Ideal Home and GQ. She writes about interior design and smart home, gardens, wellbeing, food and fitness and has tested everything from food processors to paddleboards, and bee hives to the best beds. When she's not typing away at her computer, she can be found tending to her Dorset-garden, trying the latest water sport at the beach or acting as chauffeur to her two young kids.