The Bellissima Air Wonder 8 in 1 Hot Air Styler is a neat hair dryer wand that arrives with seven attachments (the eighth component suggested in the name is somewhat misleading, which we'll explain later) to rival the successful and very expensive Dyson Airwrap for a much lower ticket price. However, this more affordable approach shows; it gets hot, feels cheap and some tools don't work as well.
Pros
+

Affordable

+

Large range of attachments

+

Hair dries smooth and silky
Cons
-

Poor attachment design

-

Becomes very hot

-

Curling wand doesn't do the job
Why you can trust TechRadar We spend hours testing every product or service we review, so you can be sure you're buying the best. Find out more about how we test.
One-minute review
It's been a few years since Dyson disrupted the home haircare market with the release of the Dyson Airwrap styler, giving the competition plenty of time to catch up.
Since then, we've seen a host of Dyson Airwrap dupes hit the scene, from those that stay fairly close to Dyson's high-tech, premium grade finish such as the Shark FlexStyle, to more affordable and approachable options such as the Bellissima Air Wonder 8 in 1 Hot Air Styler. This more conventional hair dryer doesn't offer the advanced engineering and suction of the Dyson and Shark models, but its selection of attachments makes for a great first step towards leveling up your hair care.
Using the Bellissima Air Wonder with its one of seven attachments enables you to dry and style your hair in almost any way you can imagine – once you figure out the locking mechanism, that is, which is the source of a majority of complaints I've read online due to its unclear instructions.
The styling tool is capable and the results are decent, but I wouldn't say it's offering the best value for money simply because it comes in cheaper than the Dyson Airwrap. Each of the components feels pretty cheap, and both the attachments and the lock ring become so hot that you can actually burn yourself – I did so a few times, much to my chagrin. Note, too, that there's no temperature control; just two heat settings and a cool shot. This is cause for some concern: how damaging might it prove to hair in the long-term if it's so hot that it burns me after 10 minutes of use?
Still, if you're careful – making sure you keep your hair hydrated and use good products – then I don't think the Bellissima Air Wonder will be too much of a problem; but I wouldn't use it every day or call it one of the best hair dryers I've tested.
Bellissima Air Wonder: Price and availability
List price: $111 / £100
Where can you get it? Available in the US and the UK
For a hot air styler, the Bellissima Air Wonder is pretty affordable at $111 / £100, and it's widely available in the UK from retailers including Amazon and Argos. In the US, it's slightly less accessible, but can be found through third-party retailers such as Beauty Bay.
One of the big positives for the value proposition of the Air Wonder is its included attachments. The product's name is somewhat misleading, though, in that it actually comes with only seven attachments; I presume the supposed eighth styling tool is the wand itself – which is a bit useless for drying hair on its own. Aside from this, it's a decent enough, affordable alternative to other multi-stylers; but I wouldn't say it offers great value for money on account of some of its performance and design issues.
Bellissima Air Wonder: Specifications
Swipe to scroll horizontally
| Header Cell - Column 0 | Air Wonder 8 in 1 Hot Air Styler |
| --- | --- |
| Price | $111 / £100 |
| Speed settings | 2 |
| Temperature settings | 2 (hot and cool) |
| Cool shot | Yes |
| Noise level | 83dB |
| Cable length | 3m |
| Attachments | Two barrel curler brushes, one oval brush, one regular brush, diffuser, nozzle, curling iron |
Bellissima Air Wonder: Design
White wand with seven black and gold attachments
Storage bag included
Lock function is clumsily designed
Opting for a luxe color palette of cream with black and gold accents, the Bellissima Air Wonder 8 in 1 is a brush hair dryer, following the form factor of other multi-stylers by opting for a wand rather than the traditional L-shaped dryer.
It's fairly ergonomic in the hand, with a slight pear shape that keeps the controls within easy reach. At its thinnest point it's about the same width as the Dyson Airwrap and Shark FlexStyle, but it's a little shorter at 20.9 x 10.6 inches/ 53 x 27cm (l x w). Its longest attachments are the rounded brushes and curling iron, which add 19 inches/ 50cm to the overall length.
At the top of the wand is the lock ring, where you attach the accessories, and just below this sit the temperature controls. There's no granular control on the Bellissima Air Wonder; simply a cool setting, and two heat settings. At the hilt of the wand is the fan.
The attachments are coated with ceramic and keratin, and lock into place with a twist. There's a QR code with instructions on how to do this included, since it's clearly been a pain point; many customers online have been making returns or raising complaints about accessories falling off.
Unlike the more premium Shark and Dyson devices, the Air Wonder has a far more manageable 3m cord, and the included bag makes it super-easy to store away.
While the Bellissima Air Wonder does indeed look very nice, all of the parts feel a bit tacky. In use, especially, it doesn't feel robust, and there are lots of cracks and crevices in which your hair can easily become caught and ripped (like mine did a fair few times!)
Bellissima Air Wonder: Performance
On test, the Bellissima Air Wonder 8 in 1 performed pretty well, transforming my typically unruly strands into silky and well-tamed locks – but it wasn't smooth-sailing getting there, and I wouldn't say I ever achieved the results I was expecting.
First, the positives. I welcomed the wide selection of accessories, and they definitely encouraged me to be a bit more adventurous with my daily styling. I mostly used the nozzle for rough drying and the three-barrel brushes to create volume and curls in my hair, all of which worked pretty well. Having never before used ovular brushes for styling, I particularly enjoyed seeing how I could get some more natural volume into my hair with the oval brush.
I found that styles created using the volume-centric attachments held well in my hair, playing nicely with the direct heat and airflow from the wand. Generally speaking, my hair felt silky and smooth to the same standard as it does with my go-to hair dryer, the Panasonic EH-NA65.
Image 1 of 2
However, I found the other attachments disappointing. The curling iron was the biggest offender here, and it seems I'm not the only one, with dozens of frustrated customers having left feedback online that the tool just doesn't work, despite being a big selling point. Any curls I did manage to achieve dropped pretty rapidly.
This is particularly surprising given the hair dryer's biggest weakness – how hot the main unit and its attachments become. It also feels like a massive oversight given that one of the key selling points of the air styler is being able to swap out attachments. Not only do these accessories feel incredibly hot to the touch, but even the lock ring itself becomes too hot to operate.
This means that despite the multi-styler making quick work of drying my hair, the whole styling process was significantly lengthened by having to turn off the device or purge the heat using the cool shot multiple times.
The lack of a temperature control, plus the maximum heat of the styler being 392ºF/200ºC, means I have some serious concerns about how this dryer might impact the health of hair, especially if it's used regularly and without careful consideration to hair protection and health.
Personally, I'd only use the Air Wonder on occasion rather than daily – which, in my opinion, brings down the value of the product overall quite considerably.
Should I buy the Bellissima Air Wonder?
Buy it if...
You're on a budget
At a fraction of the price of the Dyson Airwrap, the Bellissima Air Wonder 8 in 1 is a fantastic option for anyone wanting to dabble in multi-stylers without breaking the bank.
You like using multiple tools to style hair
The Bellissima Air Wonder 8 in 1 is uniquely well equipped for various hair types, allowing you to create dynamic and voluminous looks with its variety of accessories.
Don't buy it if...
You're worried about hair damage
I'm quite unsettled by how hot this dryer becomes, given that I'm still nursing two light burns from trying to remove the accessories and touching my ear while drying my hair.
You want tight curls
The barrel brushes might do it for you, but they certainly don't give me that tight, neat curl I'm after. And, since the curler attachment itself just doesn't seem to work, you'd be better off splashing the cash on an Airwrap or a standard curler.
Bellissima Air Wonder: Also consider
If the Bellissima Air Wonder isn't for you, why not consider these other hair stylers?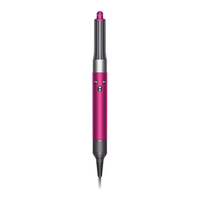 Dyson AirWrap Styler
Though eye-wateringly expensive, the Dyson AirWrap Styler works incredibly well on most types of hair, though results do vary depending on the type and length. Best for long hair, this lightweight product is among the best out there.
Read our full Dyson AirWrap Styler review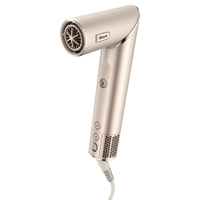 Shark FlexStyle Air Styling & Hair Drying System
The closest anybody has come to a true Dyson Airwrap competitor, this hair styling system from Shark dries with ease, offers a great range of styling options, and has a fantastic rotating barrel.
Read our full Shark FlexStyle Air Styling & Hair Drying System review
How I tested the Bellissima Air Wonder 8 in 1
I used the Bellissima Air Wonder 8 in 1 every day for 3 weeks
I tried all of the accessories on my medium-length wavy and thick hair
I tested all of its settings, benchmarking against the competition
For the three weeks I used the Bellissima Air Wonder 8 in 1, I made a concerted effort to use all of its accessories and settings, creating different styles with my hair to see how well they performed. I assessed how healthy my hair looked after styling, and how well various styles remained throughout the day.
I timed how long it took me to dry my hair compared to the Air Wonder's closest competition – Shark and Dyson – as well as my standard, conventional dryer.
I've been testing haircare products for two years professionally, but I've always had long hair and styled it with various products over the years.
First reviewed September 2023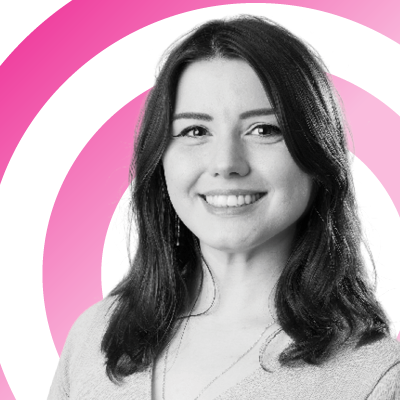 Managing Editor, Lifestyle
Josephine Watson (@JosieWatson) is TechRadar's Managing Editor - Lifestyle. Josephine has previously written on a variety of topics, from pop culture to gaming and even the energy industry, joining TechRadar to support general site management. She is a smart home nerd, as well as an advocate for internet safety and education, and has also made a point of using her position to fight for progression in the treatment of diversity and inclusion, mental health, and neurodiversity in corporate settings. Generally, you'll find her watching Disney movies, playing on her Switch, or showing people pictures of her cats, Mr. Smith and Heady.