Content from my favorite wellness app will soon be free for Spotify subscribers
Spotify users can now get wellness app Calm's content for free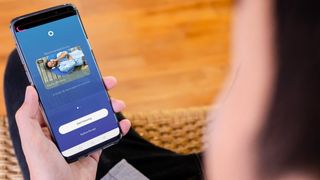 (Image credit: Noyna Nanoy / Shutterstock / Calm)
Wellness app Calm is distributing some of its content on Spotify via its Spotify Open Access platform. Some of it is free for Spotify subscribers as a sample for Calm's sleep stories, meditations, and podcasts, while other content will require a Calm subscription or free trial to listen to.
Spotify Open Access is a feature for developers that allows third-party apps to distribute their content via one of the best music streaming services, locking some of it behind subscriptions to the original app. Calm has released four playlists: Calm for Beginners, Calm for Stress & Anxiety, Calm for Meditation, and Calm for Sleep.
Around 30 pieces of content in total have been released in the 'Free' tier, ranging from 60-second meditations to 40-minute sleep stories, so you can access Calm's content wherever you operate Spotify from – your smart home speaker, phone, desktop, or best smartwatch – without downloading the Calm app or paying anything extra.
Many more pieces of content have been released on the 'Paid' tier, which requires a Calm subscription.
It's not much different from how Calm works on its own, with some content available for free and others requiring a paid subscription – just on a platform with far more subscribers.
Calm has also partnered with Spotify to release a 30-day free trial, so people who like the content can sign up to the app and grab it all for one month totally free.
Calm features content read by celebrities in addition to meditation specialists, from Oppenheimer's Cillian Murphy to the Great British Bake Off's Dame Mary Berry.
Analysis: Start a mindfulness habit for free
I love Calm's content (as seen in my Home Screen Heroes write-up on Calm), and it's good to see it reach more people for free. It's on the more expensive end of the wellness app scale, so even if you don't want to pay for the subscription for a year, having these short meditations and sleep stories available is a great place to start a mindfulness habit.
There's also tons more mindfulness content available on Spotify, free for subscribers. Just searching the word 'meditation' and sorting by 'podcasts & shows' will reveal hundreds of guided meditations, soundscapes, and sleep stories shared on Spotify networks. 'Sleepy,' for example, is a podcast in which narrator Otis Gray simply reads public domain books such as The Count of Monte Cristo, Winnie the Pooh, and poetry by Emily Dickenson.
Whether you want to subscribe to Calm, as the Open Access sharing of Calm content so clearly intends you to do, is neither here nor there. If this sharing of popular mindfulness content for free encourages more people to reduce day-to-day feelings of stress or anxiety, that's a win in my book. You just need a set of the best headphones to listen to it.
Sign up for Black Friday email alerts!
Get the hottest deals available in your inbox plus news, reviews, opinion, analysis and more from the TechRadar team.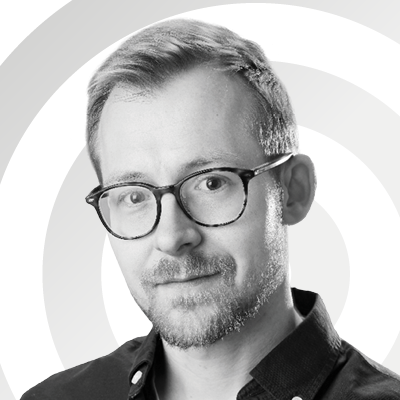 Fitness, Wellness, and Wearables Editor
Matt is TechRadar's expert on all things fitness, wellness and wearable tech. A former staffer at Men's Health, he holds a Master's Degree in journalism from Cardiff and has written for brands like Runner's World, Women's Health, Men's Fitness, LiveScience and Fit&Well on everything fitness tech, exercise, nutrition and mental wellbeing.
Matt's a keen runner, ex-kickboxer, not averse to the odd yoga flow, and insists everyone should stretch every morning. When he's not training or writing about health and fitness, he can be found reading doorstop-thick fantasy books with lots of fictional maps in them.