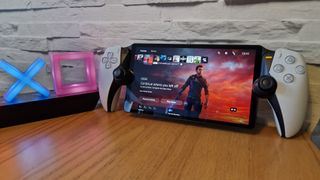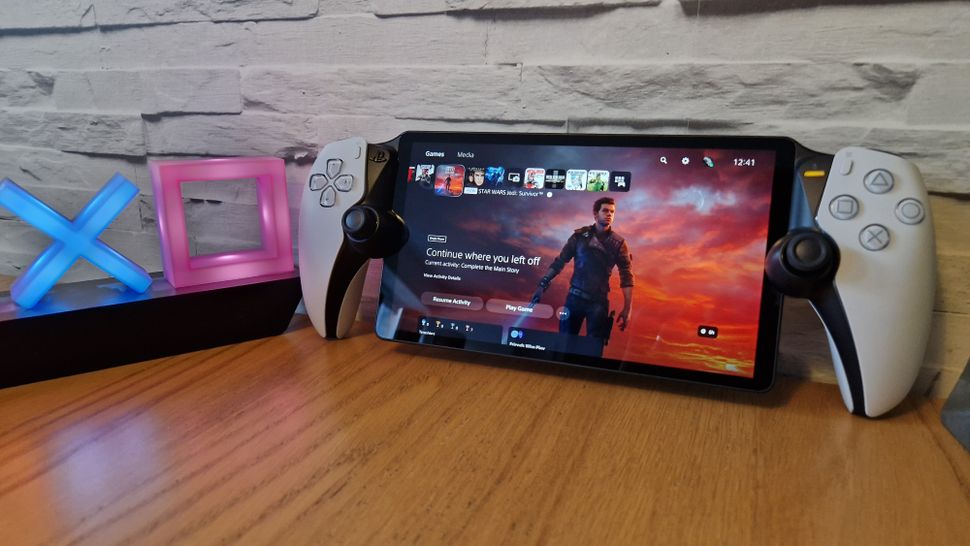 (Image credit: Future/Rob Dwiar)
Where to buy PlayStation Portal
If you're looking to pick up the handheld, you'll need to check in with our PlayStation Portal restock tracker.
The PlayStation Portal has launched but some people might still be wondering if the PS5 streaming device is right for them.
When it was announced, the PlayStation Portal turned a lot of heads for a number of reasons. However, it's already found an audience in a group of people who see it as a means to gain more time with their PS5 games - or claw some gaming time back that was previously lost to life and circumstances. This handheld gaming console will open up your PS5 and enable you to spend more time playing the games that you have installed on it, no matter where you are in the house, or potentially, even on the go. Importantly, if you want a comprehensive rundown of the product that's been informed by thorough testing then our full PlayStation Portal review is now live.
It might not be so clear-cut for some folks, and many will be trying to weigh up all the reasons to buy the PlayStation Portal or skip it. And that's where we come in. We've written this guide to help you mull over all of the device's features, characteristics, and functions - not to mention its price - to help you decide whether it's going to be for you or not.
Should you buy a PlayStation Portal - What is it?
As a quick reminder, or for reference, the PlayStation Portal is a remote player for your PS5 console. The device requires an internet connection and provides a means to stream your PS5 directly to the handheld over Wi-Fi. Sony has positioned the Portal as a route to play your PS5 without needing a TV, making it perfect for those who share residences and TVs with family or friends, or those who want to play games in other rooms, away from their console.
The device itself features a display built around 'two halves' of a DualSense controller and features all of the gamepad's features (such as haptic feedback and adaptive triggers) while sporting an 8-inch LCD screen that will run games at 1080p resolution and up to 60fps.
Buy a PlayStation Portal if...
You need an extra, convenient way to play PS5
Given the PlayStation Portal's position and function as a PS5 streamer (it just mirrors the console), it does not run games natively or stream them from the cloud - it is purposely, solely, designed for you to be able to play your PS5 games from your own machine from another location in your home primarily, but also elsewhere (internet connection permitting).
If someone else is using the TV in your home, you have a family that uses your gaming space, or you want a way to game in another room without having to buy another television, then the PlayStation Portal could be great for you and could enhance your life no end.
Throw in the Portal's potential to provide a mobile gaming option - as long as the internet connection is strong enough - then you'll have plenty of extra ways to play your PS5's game library.
You want an ergonomic handheld device
As the PlayStation Portal is built around the DualSense controller it is by default going to be of better ergonomic design for many players. This is due to a gamepad's ergonomic-first design making it easier to hold use, and interact with.
By building a portable in the context of an existing - and excellent - gamepad, the ergonomics come first, rather than having to be an afterthought attached to a handheld after the hardware, system, and screen have led the way.
With this in mind, the Portal could be one of the most comfortable gaming handhelds ever made. Something that's also excellent for accessibility is that those of us who can't use any other handheld due to form factor, size, or the layout of controls should be able to use the Portal with relative ease.
You have a solid and stable internet connection
The Portal requires internet of a certain speed to function well - at least 5Mbps download speed though 15Mbps or above is the recommendation - so this is a prerequisite for getting the most out of the device. It should work on 5G too, though this is yet to be officially confirmed.
If you have a strong enough internet connection and decent speeds, then you'll be able to beam your games right into the palms of your hands with the Portal, ensuring that you can play your games in portable fashion.
You have a healthy budget for your PS5 setup
The $200 / £200 price point of the PlayStation Portal is a chunky one, especially for a device made for a very specific purpose. Still, it's much cheaper than a Steam Deck, Nintendo Switch, ASUS ROG Ally, or Logitech G Cloud (though those do offer the ability to play games natively) so is still decent value for specific PS5 fans and those who can factor it into their setup costs.
If you've also got the budget to go completely wireless with either the PlayStation Pulse Explore buds or PlayStation Pulse Elite headset (as the Portal won't offer Bluetooth) then you'll be laughing, enjoying the best Portal setup possible.
Don't buy a PlayStation Portal if...
You want to cloud stream and play mobile games natively
If you're actually on the hunt for a portable device that can run its own games like a Switch or Steam Deck, then you'll probably want to look at purchasing one of those instead. The Portal cannot play games natively and is just a means to mirror your existing PS5 console and game library via PS Remote Play.
If one of your must-have features for your next handheld console is cloud streaming, then the PlayStation Portal won't be for you, at least not at launch. The Portal does not stream games other than those you already own and that are installed on your PS5. Unless Sony changes this to include streaming PS Plus games then this is as far as it goes.
You want to embrace remote play but are on a budget
PS Portal vs Backbone one
See how the PlayStation Portal vs Backbone One argument plays out in our dedicated article breaking down the key differences and characteristics.
If you do want to go mobile with your PS5 game library, but find the PlayStation Portal's $200 / £200 price of admission a bit steep then there are cheaper alternatives. For example, the Backbone One has a list price of just $99.99 / £99.99, half the cost of the Portal. This will connect to your phone and give you a mobile gaming experience using your phone's screen, on which you can run the Remote Play app to mirror the experience of the Portal. Given the Backbone One is also discounted during the likes of the Black Friday PS5 deals too, this is a cheaper alternative we can strongly recommend.
You don't need the features and benefits of a DualSense
With the DualSense controller and all its clever features being central to the Portal - and thus affecting the size and form of the device - this might make the device a bit over-the-top for some. If you aren't fussed about the DualSense's haptic feedback, adaptive triggers, speaker and microphone then you can skip on the Portal. It's designed to offer the same immersive experience as using a DualSense normally with a PS5 so if this is overkill for you, then a simpler handheld device for Remote Play might be the better option here.
Should I buy a PlayStation Portal - Overall
Whether or not you should buy a PlayStation Portal will almost certainly come down to personal circumstances and use cases. This is where the value proposition of the Portal shines the brightest. If you need another way to play your PS5 game library while sharing a TV with family, friends or significant others, play games elsewhere in the home without moving a PS5 about or buying a new TV, or want to use the Portal as a portable PS5 player (this is still to be tested, however), then the device could very well be for you.
Crucially, we'd encourage folks to think of the Portal as a PS5 accessory, too - not a true portable games console in the sense of something that can play games natively. If you want something that can cloud stream and also play mobile games natively then there are better options out there. The Portal is all about giving PS5 players another way to play their games - it's not about providing a standalone handheld console; it's not trying to be something it isn't, and there's little point in comparing it to those handhelds that run their own games or allow for cloud streaming.
With that in mind, if you can foresee yourself using the PlayStation Portal, and being able to play more games with it, then there's a robust good case in buying one, but if you need something more multi-dimensional or feature-rich then it's likely not the best match for you.
Check out our guides to the best PS5 games and best PS4 games for titles to play on the Portal, and don't forget the upcoming Black Friday PS5 controller deals and Black Friday gaming deals which will help you upgrade your setup for less.
Sign up for Black Friday email alerts!
Get the hottest deals available in your inbox plus news, reviews, opinion, analysis and more from the TechRadar team.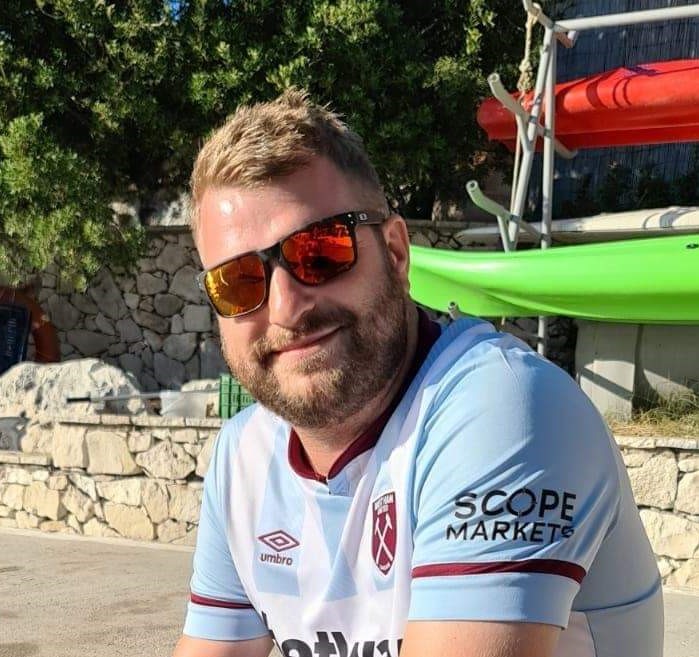 Deputy Editor, TechRadar Gaming
Rob is Deputy Editor of TechRadar Gaming, a video games journalist, critic, editor, and writer, and has years of experience gained from multiple publications. Prior to being TechRadar Gaming's Deputy Editor, he was a longstanding member of GamesRadar+, being the Commissioning Editor for Hardware there for years, while also squeezing in a short stint as Gaming Editor at WePC before joining TechRadar Gaming. He is also a freelance writer on tech, gaming hardware, video games, gardens, and landscapes and is crowdfunding a book on video game landscapes that you can back and pre-order now too.