Instagram made me mod my first keeb, and it's my new favorite hobby in 2023
Call me the keyboard queen of TechRadar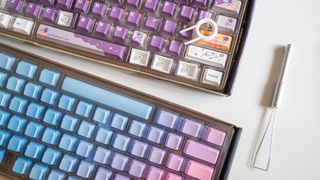 (Image credit: Future / Michelle Rae Uy)
Instagram has inspired me to do a lot of things. It made me work to improve my photography, solo travel more, explore new recipes, workout better, and do more adventure sports. It even turned me into a plant lady, which, as a former notorious plant killer, I never thought would happen.
This year, it turned me into something else: a keyboard modder.
I've never really been a peripherals collector, even though it sort of aligned with my job. I've always been a one-headphones-one-keyboard-and-one-mouse kind of gal. But that all changed after following @LogitechG on Instagram.
Pretty soon, images of adorable desk setups started popping up on my Instagram feed, which quickly escalated to posts by female PC setup influencers completely taking it over in a pink and RGB flurry, many of them showcasing their latest modded keeb.
And, before I realized what was happening, I had already spent hundreds of dollars on fun keycaps and some of the best keyboards. When people asked me what I wanted for Christmas, I sent them links to customized keycaps of soot sprites and cat paws on Etsy or Amazon. When I thought about what I should buy myself for my birthday, my mind immediately went to "a new keyboard?!" despite having purchased a brand-new one only a month prior, and that keyboard is still sitting in its box, unused.
I'm also not the only one who is tapping into the modding world. In fact, top peripherals brands are catching on to what is a fast-growing market, with Razer launching its PBT Keycap Upgrade set in late 2021, Roccat rolling out its first keycap-removable Vulcan keyboards (the Vulcan II Mini and the Vulcan II Max) and Cooler Master releasing the hot-swappable CK720 last year.
And just this week, HyperX announced its HX3D program, which includes limited-edition custom keycaps, at CES 2023. Enthusiast keyboard modding is here to stay, and I'm absolutely here for it, even though it's probably going to eat away at any semblance of savings I'll have this year.
What is keyboard modding?
Keyboard modding is simply modifying a keyboard to change the way it looks, feels, and even sounds. It's nothing new, and there's already a massive community built around it. However, it's gathering a lot of steam now, with more and more small brands coming out of the woodwork, social media enticing new enthusiasts, and big-name brands joining the fray.
But, why should you modify your keyboard when it's already good the way it is? Simple: you don't have to settle for good if you can make it great. Keyboard enthusiasts modify their keyboards to improve the way they feel or sound by swapping out the switches, tweaking stabilizers, and adding O-rings, to name a few mods.
However, if you already like the look and feel of your keyboard, keyboard modding is also a great way to simply jazz it up with a coiled cable and funky keycaps to match your current aesthetic or decorate for the season.
Why is it fun?
I think the better question is, what's NOT fun about it?
What first attracted me to keyboard modding is the option of customizing my keycaps to match my current pink-and-mint aesthetic and personality. By this point, I've gotten tired of using solid black keyboards, and I've never really been a massive fan of the color anyway. The idea of colorful, non-boring keycaps was irresistible, especially because there's literally hundreds of themed keycap sets available from small keyboard brands as well as artisanal keycaps from Etsy creators.
If you want your keyboard to look like it's spring, you'll find cherry blossom keycaps. If you're fascinated by the space race, there are all sorts of space-themed sets. If you love Pokémon, you can have Pikachu and the gang as your keycaps.
It also only takes a quick Insta-stalking session to realize that the fun doesn't stop there. Many keycap makers also make their own coiled cables in different funky colors, so you can get one to match your keycaps. Coiled cables have the added advantage of being more manageable and more robust than the cables that come with most keyboards, which is why you'll find them a little more expensive than regular cables. Others even make customized top plates, so you can really run with that theme you're going with.
Another advantage of keyboard modding is being able to switch up your switches, and not just for aesthetic reasons. I don't know about you, but I go through phrases in terms of switches. In 2021, I preferred the feel of optical switches. Then I started getting into clicky mechanical switches. These days, I'm all about the linear ones. And, with a hot-swappable keyboard, I can simply change my switches depending on my current preference or need.
Granted, doing so takes more time than just swapping out your keycaps, but that's another great thing about keyboard modding. Because the process is delicate in some ways, especially when removing and putting in new switches, it makes you slow down and focus on just that. And, if your brain is anything like mine, which runs at the speed of a turbofan jet-powered car and rarely turns off, it's kind of meditative.
How to get started
Trust me: keyboard modding can be an expensive ride down the rabbit hole, but you honestly do not need to spend a lot of money or do a lot of research to start your modding journey. There are affordable and easy ways to mod your mechanical keyboard, if you're a novice.
Before anything else, however, you will need a mechanical keyboard that can be modified. Many aren't, and a handful won't even let you remove their keycaps. If you're looking to swap out your switches, you also need to get a hot-swappable one (a keyboard whose switches you can remove and replace) like the KiiBOOM Phantom 81, the Cooler Master CK720, or the Drop CTRL.
It's a good idea to start modding your keycaps and cable first, as those are the easiest. You'll also find plenty of options to choose from, from top brands like Razer, Logitech and HyperX to smaller ones like Akko, Epomaker, and Drop (all three also sell their own switches).
Personally, that's how I got started. However, if you do want to go ahead and dive in, I recommend going with Akko or Glorious, as they'll have all the keyboard-modding tools you'll need. Glorious even makes it easy with its GMMK Pro configurator that lets you choose everything from the barebones body and keycaps down to its top plate, switches and cables. The configurator also lets you add extras like a switch puller, a lube brush, and a keycap puller to your kit.
Whether you want to jump right in or ease your way into modding, however, it won't take long before you have something Insta-worthy.
Sign up to receive daily breaking news, reviews, opinion, analysis, deals and more from the world of tech.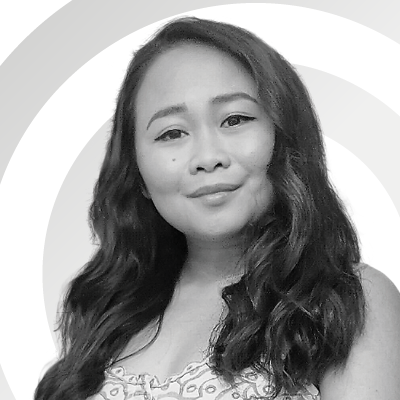 Computing Reviews and Buying Guides Editor
Michelle Rae Uy is the Computing Reviews and Buying Guides Editor here at TechRadar. She's a Los Angeles-based tech, travel and lifestyle writer covering a wide range of topics, from computing to the latest in green commutes to the best hiking trails. She's an ambivert who enjoys communing with nature and traveling for months at a time just as much as watching movies and playing sim games at home. That also means that she has a lot more avenues to explore in terms of understanding how tech can improve the different aspects of our lives.