New data provided to TechRadar Pro by data intelligence platform SimilarWeb can shed some light on how Bing is doing in its bid to take Google's search engine crown.
In case you somehow missed it, Microsoft recently announced a "multi-billion dollar investment" in OpenAI's ChatGPT, its GPT-4 artificially intelligent (AI) language model wrapped in a chatbot. Soon after, Microsoft's web browser search engine Bing began trailing a waiting list (opens in new tab) for "the new Bing", promising integration with the technology.
Google, meanwhile, was left somewhat flailing in the wind to catch up with its own AI chatbot, Bard. Back in December 2022, Google entered "code red" over the rise of AI, but said that it likely wouldn't implement AI into its search engine as it had a reputation to uphold.
Can ChatGPT 'save' Bing?
Per the SimilarWeb data, in December 2022, pre-any major ChatGPT chatter, Bing (bing.com) managed around 843 million monthly page views, against Google's (google.com) mammoth 74 billion.
But on February 7, 2023, the day of the OpenAI investment announcement, Bing received 30.3 million visits worldwide across desktop and mobile web. The following day, it saw just under 32 million visits.
From this slither of data alone, you may think that Microsoft's investment is sparking new interest in Bing. After all, per SimilarWeb's own report (opens in new tab), it represents a 15% boost over the average daily visit count for the previous six months.
But on closer inspection, it's more accurate to say from the data available that Bing has been making meaningful long-term gains for a while. As early as August 13, 2021, Bing managed 25.8 million daily visits, a metric that reached heights of 27.5 million in the same month.
And even on February 6, 2023, the day before the announcement, Bing pulled in 28.9 million visits. So, although it did experience a positive bump in daily visits following the announcement, its perhaps not enough to justify that "multi-billion dollar" investment, nor compelling enough to say that Bing needs "saving" in the first place.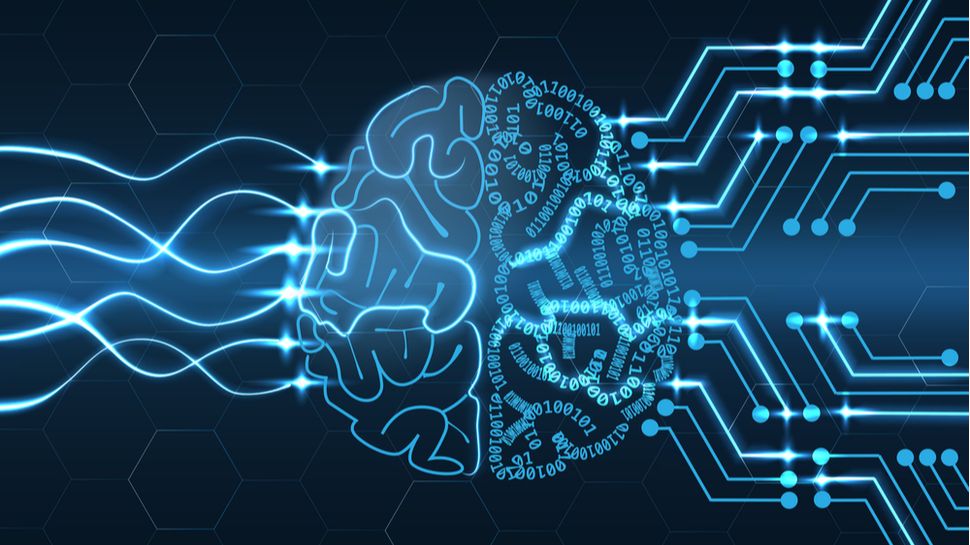 It's possible that Artificial intelligence may intensify the war for internet dominance between Bing and Google, but early signs that Bing is about to overtake Google at some pace may just be users keeping up with a trend.
At time of writing, Bing is still riding the wave of interest in its investment in the news cycle, such as the recent flurry of articles (from around February 14, 2023) on its lack of accuracy or decorum, and so the overall impact of the investment will remain unclear until the dust has settled and ChatGPT becomes openly available on Bing.
Though page visit data for this tumultuous PR week for Bing isn't available, it's more than likely safe to assume that no publicity is bad publicity, as people look to see just how bad, wrong, or otherwise shocking Microsoft's implementation of GPT-4 actually is, driving increases in page visits and search volume.
Even prior to this week, alternate search engines, such as the privacy-centric DuckDuckGo, have seen a 700% increase in search volume for "bing AI": a development that's certainly not going to last.
So, there is growth happening at Bing, but it's so gradual that it's hard to pin on specific moves that Microsoft is making, such as the OpenAI investment - and it's probably too early to assess the impact of that anyway.
However, Bing's general standing in search engine rankings (behind DuckDuckGo, which is already behind Google by tens of billions of monthly visits as of January 2023) also suggests that it could just be selling its soul with no chance of proving to be a real competitor, especially now that Google is developing its own AI chatbot.
What does it all mean?
Before that revelation on February 16th, I would have said that Google stood a chance of retaining its unassailable spot as the search engine, simply by refusing to get involved in an AI arms race and focussing on providing a solid search engine that just works.
Now, though, with Bing's ChatGPT implementation provoking ridicule in the press and online, and Google's Bard being vastly unprepared for the task, Google could suffer if its eventual implementation of Bard into its search engine goes badly, in the process of abandoning its reputation for quality just to chase the zeitgeist.
In short, all that the available SimilarWeb data shows is a skirmish in a much longer war that Bing is unlikely to win.
It may be investing in flashy technology that's of little substance and almost certainly carries a shelf life, but, in growth terms, Bing has little to show for it, beyond short-term surges spurred on by attention-grabbing headlines.
However, if a competing search engine steps up to fill the void of a search engine that has a reputation for both quality and not threatening its users (opens in new tab), Google's staggering dominance over search engine market share might not last either.