Stay calm. Stay Focused. Stay Energised. The app that tickles your brain.
Homescreen heroes: Endel creates the calming, focused, soundtrack to your life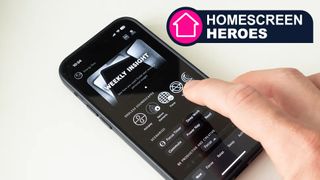 (Image credit: Future)
I struggle to stay focused. It's happening now. I need to finish this Homescreen Heroes article, but my brain is trying to drag me away. It's right, though, my brain. I should go and make a coffee. Oh, and check the weather, or... what's that noise? Did I turn that tap off? I better check. Wait, is that a van I can hear? Did I order anything?
Homescreen heroes
This is part of a regular series of articles exploring the apps that we couldn't live without. Read them all here.
Enter the stage, Miles Davis. For years, Miles Davis was my savior. I'd put his Kind of Blue on one of my favorite music streaming services, let the vocal-free jazz go into my ears, and travel directly to whatever part of my brain switches off when jazz enters. My fingers start tapping on keys like I'm doing an improv trumpet solo on whatever narcotics were hip in the 1950s, man.
Then, a few months ago, I discovered Endel. It's the same premise as all of the 'Lo-Fi Chill Out Hip Hop Beats to Study' YouTube channels and videos that popped up, with the difference being that the music is all created by Endel, with some great collaborations with other artists.
The cinematic beats and soundscapes can help you focus. They are calming and help me when I need to sit and write or perform a task. And it works. You have the main sound stem that flows and continues, but all the while, these other smaller sounds come in and out. Think of it as your brain being tickled just to keep it alert.
You are the rhythym
The difference between using Endel and any old binaural beats track you find on YouTube is that Endel is alive. The music changes and evolves based on what you are doing.
Endel takes inputs from you and your surroundings, adapts the music or soundscape, and personalizes it. It can take the time of day and the amount of light to adapt to your circadian rhythm. It reacts to the weather. It can change the pace of the music to your heart rate by comparing your actual heartbeat to your resting heartbeat, using health data from your smartwatch or health device. It can adapt the intensity of the music based on the number of steps you are taking a minute.
Put Endel on when you go out for a walk; it becomes a cinematic experience. You are the star of your calm but ultimately uplifting movie.
When you have a specific task, you can choose from a range of pre-programmed scenarios. For example, I will use the Focus Timer or Deep Work scenarios as a Pomodoro-style timing for putting in short, highly focused bursts of work. Meditate, Create, Self Care, Chores, Workout, Airplane, and many other scenarios create soundscapes tailored to those environments and whether you want to focus, relax, or get the most from a workout.
Paying for Premium
Like most apps, Endel locks some cool stuff behind a reasonably priced paywall. It costs £48.99 per year, £35.99 for three months, or £249.99 for a lifetime subscription, which I think is quite reasonable given it could be something you use for hours each day.
What do you get for that? The most apparent thing is access to the entire library of sound scenarios and the option to share your subscription with friends and family. Then there is the ability to access your Endel subscription across devices, with it available for Mac, PC, Android, and iOS, and there are even Apple WatchOS and Google Wear OS apps that allow you to not only control the soundscapes but play them directly over Bluetooth to a speaker. Oh, and there is an Alexa skill so that you can get involved in that as well.
One neat little trick that is an option in the premium version is the ability to run Endel in the background while playing other audio. This will sound a mess if you have Spotify playing, but it allows you to listen to a podcast on a run while having the beat of Endel keep you jogging on at a steady pace.
The Future
What keeps me using Endel is that the music always seems different, even if you've heard it before. There are new scenarios and soundscapes to explore, and they collaborate with artists, such as a recent one with 6lack, and previously with James Blake and Grimes. Endel has recently partnered with Universal Music Group, so we will no doubt see more artists and familiar beats get an AI-powered Endel makeover in the near future.
I'm also fascinated by the potential of the technology. The inputs that Endel may be able to use in the future are fascinating, and it has many potential uses. One case they already have tested is using Endel in car audio, with the music adapting to the car and traffic speed and other inputs, such as time of day, weather, and light levels, to keep drivers safe and alert. Combine this with information such as heart rate, and it could even reduce cases of road rage.
It really could be the soundtrack to our calmer lives or offer a little momentum to get through the daily email grind.
You might also like
Get daily insight, inspiration and deals in your inbox
Get the hottest deals available in your inbox plus news, reviews, opinion, analysis and more from the TechRadar team.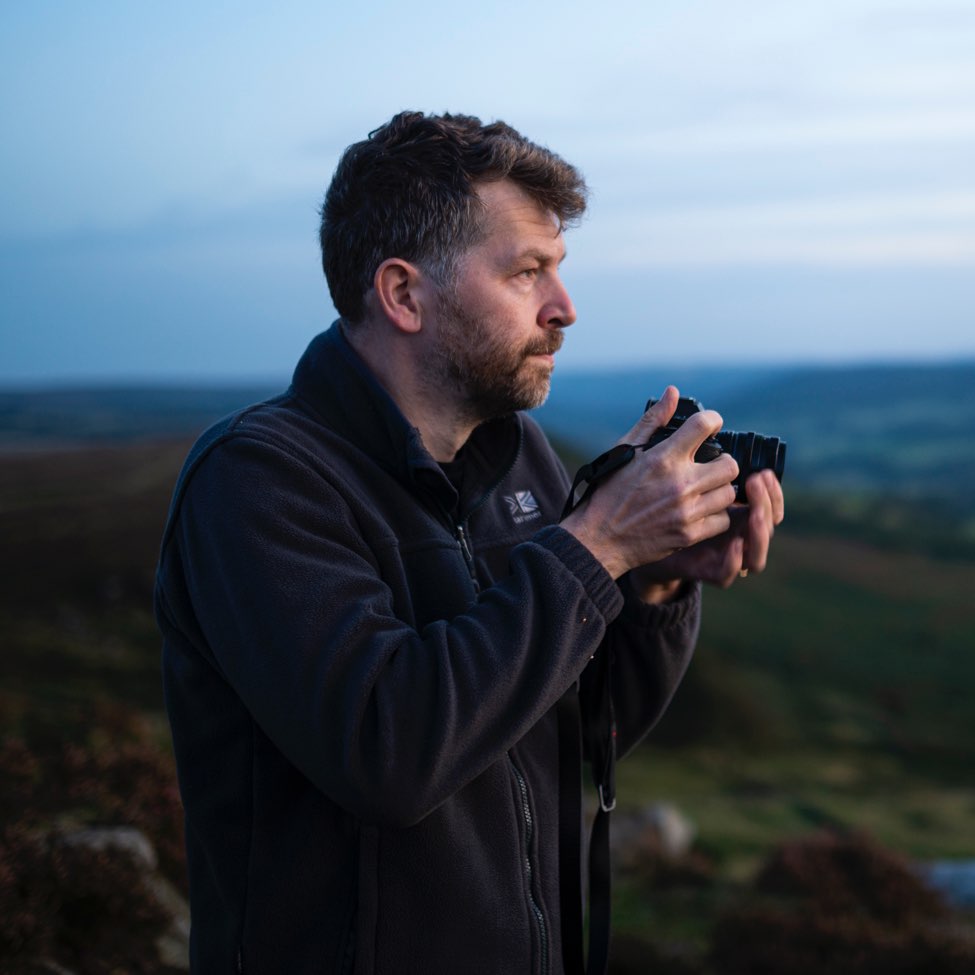 Richard Sibley is a photographer and writer passionate about travel and landscape photography. With over 15 years of experience writing and reviewing in the photo industry, he was formerly Deputy Editor at Amateur Photographer magazine and has had his words and images published in numerous other magazines and websites. Richard combines his love for photography with a deep interest in technology and gadgets. Beyond his professional pursuits, Richard embraces fatherhood and finds solace in gardening, cold plunges, long walks, and listening to podcasts. He is an aspiring minimalist, though the constant lure of new gadgets significantly challenges this ideal.