Best headsets for working from home 2023
Best
Contributions from
published
Find the best headsets for working from home or remotely from anywhere in the world
VERDICT
REASONS TO BUY
REASONS TO AVOID
The best headsets for working from home feature top-notch noise cancellation capabilities, apart from being comfortable enough to wear for hours. The audio profile is good enough for seamless audio and video calls coupled with all-day battery life. However, the market is flooded with headsets of all types, most of which do not serve the purpose of working from home.
Our team of experts here at TechRadar Pro has done the tough job of finding and reviewing the best headsets for working from home, considerably narrowing down the search for your convenience. The best part is that our list incorporates headsets of various types - from budget options with decent overall performance to premium headsets with ANC and features like 24-hour battery life and fast charging.
We've tested, reviewed, and rated the very best Bluetooth headsets across remote-working parameters like noise cancellation, microphone, build quality, and lag-free audio output.
What are the best headsets for working from home in 2023?
Why you can trust TechRadar We spend hours testing every product or service we review, so you can be sure you're buying the best. Find out more about how we test.
Best headset for working from home overall
1. Plantronics Voyager 5200
Top single-ear headphones
Reasons to buy
+
Built-in Alexa
+
A value-for-money headset
+
Sweat-proof and comfortable
+
Voice controls for call management
+
A boom mike for better audio transmission
The Plantronics Voyager 5200 stands out for its single-ear, professional design. Most high-quality Bluetooth headphones sit across your head and occupy both your ears. Now, this might be alright if you're all by yourself or want to focus on the work in front without distraction.
However, if you're working from home and want to multitask, you certainly need one ear open. That's where this single-ear design will come in handy. It sits comfortably over your ear and is sweat-proof, not to forget that it weighs almost nothing - 1 ounce, that's it - allowing you to wear it for hours at a stretch.
I also love its voice-control features that let you manage calls hands-free. For example, if you have an incoming call, the headphone will announce the caller ID name so that you can decide whether you want to take the call or not. And if you do want to take the call, you just have to say "Answer."
This way, all your phone conversations will be seamless - you won't have to take your eyes off the screen and your hands off the keyboard and mouse. Alexa comes pre-loaded, which you can use to take voice updates on your phones, messages, and to-do list.
Overall, the Plantronics Voyager 5200 is a great investment. But I wasn't too pleased with its 7 hours of battery life, especially when something like a Poly Voyager 4320 UC offers up to 24 hours of non-stop service. That said, the Voyager 5200 is hundreds of dollars cheaper, so who's complaining?
The Bluetooth range of 98ft, although not the highest out there, is certainly enough for you to be able to walk around your home or garden and still stay connected to your phone back in your room.
Best WFH headset for Zoom
Stylish for work and play
Reasons to buy
+
Zoom-certified
+
Comfortable for all-day wear
+
Comes with a user-friendly app
+
An auto-turn-off feature
Reasons to avoid
-
Doesn't come with a charger
-
Insanely expensive
The Bang & Olufsen Beocom Portal is ideal for most WFH needs, but especially for those who work through Zoom. That's because these headsets have been tested by Zoom and marked suitable for the platform. Zoom is one of the go-to online workspaces for most companies, and if yours is one of them, why not pick a pair of headphones that works seamlessly with the platform?
The most interesting part of these headphones is the positioning of the buttons and their assigned functions. Many buttons have overlapping functions. For example, if you want to take a call directly through the headset, all that you have to do is tap on the designated button on the left ear cup. But if you're listening to music, the same button can be used to pause the track.
Some might say this is complicated, but I believe assigning multiple functions to a button has enabled them to create a more simplistic design. Whether it's an advantage or a drawback entirely depends on your perspective.
Another notable feature is the long battery life. A full charge will easily fetch you a 24-hour talk time that can last you up to 3 working days, depending on your use. But what's actually impressive is its auto turn-off feature. If there's no call or audio playing through the headphones, it'll automatically turn off after 15 minutes, helping you preserve more battery.
There's much to be said about the ridiculous price of these headphones but given that it's just as good a gaming headphone - PC and gaming consoles both - the price is almost justified. If you can afford them, you're not going to regret the purchase.
Read our full Bang & Olufsen Beocom Portal review
Best working from hom headphones for all-day listening
Stay in the zone all day, every day
Reasons to buy
+
Super comfortable to wear
+
Powered by Bluetooth 5.1
+
Comes with a user-friendly app
+
Multi-functional headset with tons of buttons
Reasons to avoid
-
Not very budget-friendly
The Bang & Olufsen Cisco 980 is made of natural leather and memory foam, which comfortably sits on your head without being too tight or heavy. I like how the headset comes with deeper cushions that completely engulf your ears. This way, it not only blocks out outside noise but also reduces the pressure of the band on your delicate earlobes. If you're looking for a headphone to rock all day long, the B&O Cisco 980's comfortable design is certainly worth noting.
Although it's not amongst our best cheap headphones and is more premium-priced than other similar models by B&O, there are some noteworthy upgrades. For example, the Cisco 980, like the Beocom Portal, comes with Bluetooth 5.1, that's faster and more reliable than older versions - it can handle a speed of 2Mbps, whereas Bluetooth 4.2 can only handle 1Mbps This means there'll be minimal audio lag.
Everything you need, all the buttons are on the headset itself. For example, on the right ear, you'll find the volume slider that you can use to adjust the volume. On the left ear, you'll find the mute button and another slider - a touch one this time - that will let you adjust the extent of noise cancellation. This convenient design saves you the time and trouble of managing a separate audio app while working.
While there's no real need to use the Bang & Olufsen app when you have the headphones on, you can use it to manage the headset remotely and stay updated about the latest releases so that you can update it when required.
The app also gives you access to a wider range of call and audio controls. For example, if you want to stream music, you can adjust the bass level through the app - the bass is basically the background rhythmic notes that support the main melody and gives a fuller appeal to the song.
Read our full Bang & Olufsen Cisco 980 review
Best working from home headphones with 8-microphone technology
Impressive 8-microphone technology
Reasons to buy
+
Comes with 8 built-in mics
+
Insane battery life
+
Optional noise cancellation
+
Dual charging options - USB and charging stand
+
Efficient and discreet charging stand
Reasons to avoid
-
Takes a lot of time to charge fully
Jabra Evolve2 75 headphones are the only product on the list to use an 8-microphone technology that delivers outstanding audio quality. Other headsets, such as the Poly Voyager 4320 UC and the Plantronics Voyager 5200, come with 2 and 4 microphones, respectively.
Jabra Evolve2 75's microphone has 8 independent sensors that extract audio from the main boom mic - the extended mic attached to one of the ear pads - and the speakers. The best part is these sensors have been programmed to differentiate between the main audio and background noise so that the emphasis is on the right track.
Another feature that gives you better control over background noise is the HearThrough Technology. The headphones, by default, cancel out all external noise so that you focus better on the audio in your headset. But if you want to keep track of everything that's going on in your surroundings, this technology will be your friend and pick up the outside noise through its microphone and then seamlessly play it into the earbud.
These headphones take about 1 hour and 20 minutes to reach the 100% battery mark, which is slightly longer than some of the other headphones here. But once it's fully charged, you get uninterrupted service of up to 24 hours.
That said, on testing it first-hand, I got around 6 hours of service on just 15 minutes of charge. Have to hop into an urgent meeting, and your headset is low on battery? No need to panic at all.
Although you can charge the Evolve2 75 through a USB cable alone, it's best to invest in a charging base if you're after better and more convenient charging. Unlike the previous version, which had a clunky charger, the new charger is small and subtle, and the headphone sits tightly enough on it, preventing the headset from tumbling down.
Read our full Jabra Evolve2 75 review
Best headphones for working from home for battery life
A solid set for long call and listening time
Reasons to buy
+
Cheaper than other options
+
Without use, the charge lasts up to 50 days
+
Commendable Bluetooth range of 164 ft
+
Up to 24 hours of talk time and 47 hours of listening time
Reasons to avoid
-
No active noise cancellation support
-
Heavier than other headphones
The Poly Voyager 4320 UC headphones are best known for their powerful talk time + listening time combination. Some headsets, like the Jabra Evolve2 75, offer adequate talk time but are low on listening hours. Other headsets like the B&O Cisco 980 might not offer good talk time but certainly offer a decent amount of listening hours.
The Poly Voyager 4320 UC is the only headset on the list that provides both — you get up to 24 hours of uninterrupted talk time, that's enough to get you through all your meetings for at least 2-3 days, and the 47-hour listening time will allow you to stream unlimited music.
Another remarkable feature that's perfect for working from home is the 164ft (or 50m) Bluetooth range. Surely, you're not spending the entire day at your desk when working from home. If you want to stay connected to your system while catering to other chores such as cooking and cleaning or playing with your kids in the garden outside, this long-range Bluetooth will do the job for you.
At its price, the Voyager 4300 UC's Bluetooth 5.2 is certainly commendable. It's a slight upgrade over the 5.1 version and comes with better efficiency, and saves a fair amount of power as well.
The only thing that we didn't like was the absence of an active noise-cancellation feature. Although the two internal microphones are connected to the noise-cancellation-powered boom mic, it's not enough to drown background noises completely. I also wouldn't recommend these headphones for long sitting hours since the 22.5 ounces will begin to feel like a lot pretty quickly.
However, if you need over-ear headphones, unlike the Voyage 5200, but don't have the budget for a B&O pair or even the Evolve2 75, this is going to do the job pretty well.
Read our full Poly Voyager 4320 UC review
Best headsets and headphones for working from home: Specs compared
Swipe to scroll horizontally
| | | | | |
| --- | --- | --- | --- | --- |
| Bluetooth Headphones | Price | Battery Life | Weight | ANC |
| Plantronics Voyager 5200 | $98 | 7 Hours | 1 ounce | No |
| Bang & Olufsen Beocom Portal | $799 | 24 Hours | 9.9 ounces | Yes |
| Bang & Olufsen Cisco 980 | $479 | 23 Hours | 9.9 ounces | Yes |
| Jabra Evolve2 75 | $345 | 24 Hours | 7.04 ounces | Yes |
| Poly Voyager 4320 UC | $146 | 24 Hours | 22.5 ounces | No |
How to choose the best headset for working from home
Choosing the best headset for work-from-home individuals is important for ensuring clear communication and an effective audio experience. While price is a crucial factor, it's not the only one. From design to sound quality, there's much that needs your attention.
Let's dig deep into the factors you must consider before picking any headphones for professional needs.
Active Noise Cancellation: The ANC technology is vital in reducing external sound by using microphones to capture ambient noises and generate an inverse sound wave to cancel it out. It's a crucial feature for someone working in a noisy environment with sounds like traffic or household activities.
ANC will improve your listening experience and enhance the quality of your voice transmission. Consequently, you will be more focused on the task at hand. Whether it's a call or a virtual meeting, this technology will help you concentrate better. ANC also ensures privacy and confidentiality by reducing the chances of someone overhearing your conversation.
Design: The ease of use of the headphones and placement of headset controls can significantly impact its overall productivity. Intuitive controls that allow you to attend calls or adjust volumes easily are crucial. Several designs come with integrated controls on the ear cups for easy accessibility.
True, the best wireless headphones are handy for taking calls via the computer. While a wireless model makes it a portable option, its battery may drain faster. Read the reviews minutely to ensure the headband shape, spring tension, or cushioning is comfortable for long-time wearing. Look for designs that prioritize ergonomics. Pay attention to your personal preferences, like whether you want to wear it over the ear or over the head.
Sound Quality: Look for a wide frequency response range to reproduce a broader range of audio frequencies for accurate and detailed sound. An ideal headset or headphone will offer balanced frequencies where no sound is overpowering or overshadowing one another. A headset that strives for accurate audio reproduction is great. It means the sound produced is faithful to its original recording.
Adequate attention must be paid to the driver quality as it converts the electric signals to sound waves. A high-quality driver is likely to produce good sound. Some models also offer a companion app to tweak the audio settings based on personal preferences. Above all, each model must have exceptional call-handling capacities.
Battery Life: Check the manufacturer's specifications for estimated battery life. They usually provide approximate durations for taking calls or the standby mode. However, a headphone's battery life may vary depending on your usage patterns and volume levels. The type of wireless connectivity can also impact your device's battery life. A device with Bluetooth version 5.0 and above will be more power efficient than the older ones.
So consider not only the battery life but also the time it takes to charge. If the charging time is too long or you've to charge your device frequently, it might not be ideal for your working environment.
Accessories: The product listing or the packaging will give you complete information on what's included with the headset. Most models come with standard accessories. For instance, charging cable for the wireless and audio cable for the wired ones. Such accessories are vital for charging and connectivity.
Depending on the headphone's design, it may also come with adapters or splitters. A headphone with a 3.5 mm audio jack may have a quarter-inch adapter for enhanced compatibility with larger audio devices. Some may also come with a charging dock or stand, making charging your headphones easy. Extra ear tips or ear pads and a carrying case are additional accessories to look for.
Pricing: When buying a headset or a headphone, it's important to arrive at a price-feature matchup. Start by determining how much you are willing to spend on a model. While you set a budget, remember to consider your work environment and specific needs.
Key features you must compare with product price include comfort, sound quality, noise cancellation, and connectivity. While it is important to stay within the budget, you must also think about the long-term value of the headphones. Investing in a pair that offers higher quality, lasts longer, and meets your professional requirements is a go-to choice.
Price is just one aspect of purchasing a headphone. Focus on balancing the budget, desired features, and overall quality. The goal is to ensure you get the best value for your money. Consider the above factors to grab a well-rounded piece.
How we test the best headsets for working from home
We've tested, reviewed, and rated a wide range of office and home office tech and tools, including the best business laptops, best standing desks and best office chairs.
Our independent and rigorous review testing processes ensure we give you everything you need to know about all the best Bluetooth headsets for WFH - the good, the bad, the ugly - all of it. We test products first-hand to comb through the functionalities and provide honest reviews.
We look at the design, features, usability, performance, and value criteria and then rate the headsets on a scale of 1 to 5, 5 being the highest. From how the product looks and feels to the features and functionalities, we provide you with everything.
Since we're testing headsets for home working environments, we paid special attention to call quality. We carried out several audio and video calls over a few days and recorded the quality of each call based on both technical and "in-ear" aspects.
We're also constantly in touch with the communities to stay up-to-date about the latest happenings and user complaints to assess and rate products based on real-time user experiences. This helps us judge a product for what it really is and not what the manufacturer claims it to be.
Are you a pro? Subscribe to our newsletter
Sign up to the TechRadar Pro newsletter to get all the top news, opinion, features and guidance your business needs to succeed!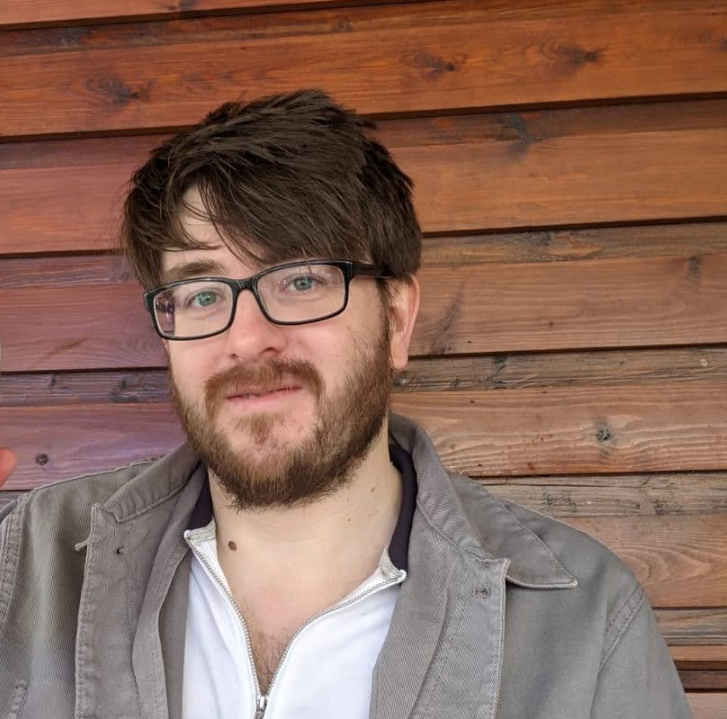 B2B Editor - Creative & Hardware
Steve is TechRadar Pro's B2B Editor for Creative & Hardware. He explores the apps and devices for individuals and organizations that thrive on design and innovation. A former journalist at Web User magazine, he's covered software and hardware news, reviews, features, and guides. He's previously worked on content for Microsoft, Sony, and countless SaaS & product design firms. Once upon a time, he wrote commercials and movie trailers. Relentless champion of the Oxford comma.