Bang & Olufsen is a Danish audio equipment manufacturer that rode on the wave of HiFi technology in the seventies and eighties with a penchant for exotic looking and sounding gear.
The product that bears the B&O logo we're looking at today has only a distant connection to that era, as it's alongside one for Cisco Systems, an American technology conglomerate.
Bang & Olufsen has run into difficulties since people started deciding not to buy $15,000 TVs and $500 headphones from them, causing its stock value to fall.
Given those value related issues, it seems strange that they'd partner with Cisco for the specific purpose of selling, you guessed it, $500 headphones.
Price and availability
Don't be drinking coffee while you read this part if you don't like spillage.
The Cisco suggested resale price of the 980 is a gut-punching $549 USD. While it might feel unsurprising to mention this, these aren't the most expensive headphones that carry the Bang & Olufsen logo. Its general-purpose Beoplay H95 costs an incredible $889 (£779) for those with unlimited funds.
But, in the pantheon of business headphones, these are some of the most expensive available from any brand.
They're available globally either directly from Cisco (opens in new tab) or through a wide range of partner retailers.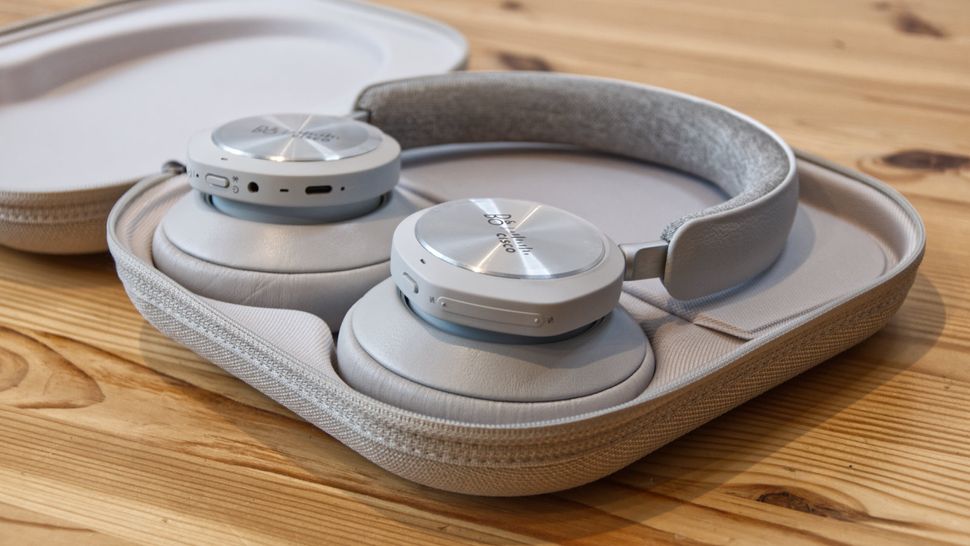 Design
When we first removed these from their reassuringly expensive case, we experienced a moment of déjà vu.
Because the 980 design bears an uncanny resemblance to the less costly, but hardly cheap, Bang & Olufsen Beoplay H8i headphones.
A deeper analysis reveals that the 980 has larger ear cushions and a few more buttons, but shares the minimalist styling of its retail brother.
They feature similar high grain leather, memory foam, and aluminium structure, use Bluetooth and weigh almost the same amount.
Where the 980 differs is that they're designed more for business users, interfacing with Cisco remote management tools, and it uses Bluetooth 5.1, not the 4.2 version used in the H8i.
What the 980 also sports are six MEMS voice microphones built into the earpieces, four more than the H8i. There isn't a boom for picking up the wearer's voice, making for a less cluttered appearance.
Conversely, they have plenty of buttons, some that are visible and others that are subtly hidden.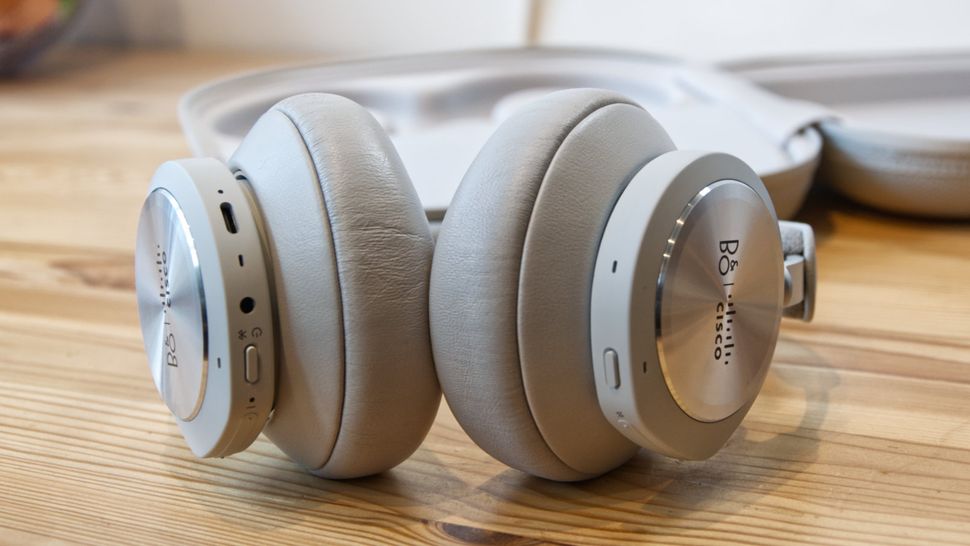 On the right earpiece is the volume slider, a power button that does double duty for Bluetooth pairing, the USB-C port that can directly wire the headset to a computer and/or charge them, and a 3.5mm audio jack for direct connection.
The 980 supports three simultaneous connections, enabling two Bluetooth devices to be paired and the USB-C or 3.5mm jack to be live and selectable.
The left earpiece has a mute button and a touch slider for setting the extent of noise cancellation.
On both sides, the shiny metallic endplates of the earpieces are also buttons, even if it isn't obvious to the casual observer. Listening to music either left or right can be used to play or pause the track using a double-tap, and if you receive a call, the same action accepts.
What's missing here is any charging dock, like the one that Jabra used on the Jabra Evolve2 75 (opens in new tab), a design with a comparable specification and a significantly lower cost. Including a USB cable isn't sufficient, considering the outlay for these.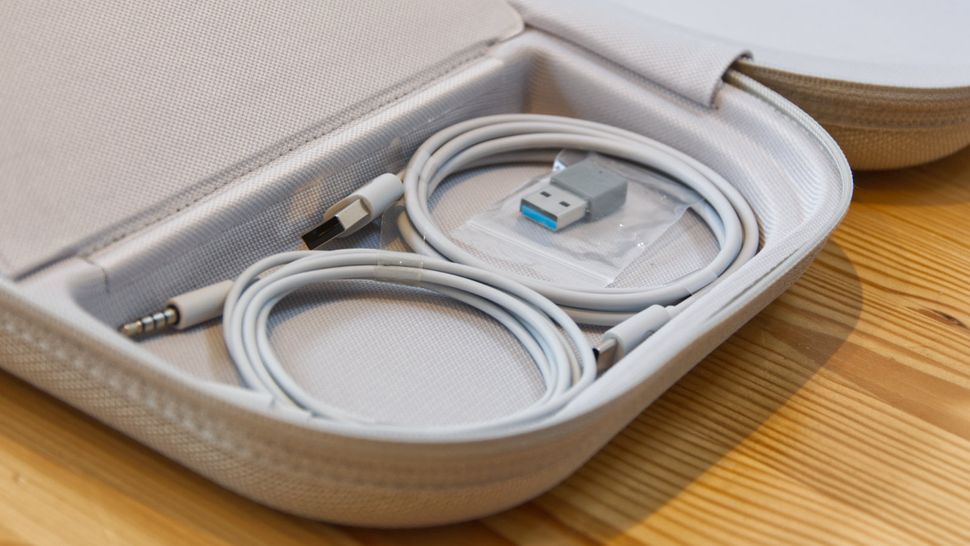 In use
What is right about these headphones is the comfort level. They can easily be worn for a considerable time without becoming irritating.
They're also straightforward to deploy, and buttons positions are natural for both right and left-handed users.
The call management functionality is designed to work with Cisco Webex, unsurprisingly, and they are also UC compliant. These will also work with MS Teams though they're not MS Team certified, Cisco tells me.
The Bluetooth implementation supports Apple Mfi (iPhone), Google Fast Pair and Microsoft Swift Pair standards, smoothing the connection to Bluetooth devices that use these protocols.
Like many business headphones, the 980 has a voice companion that tells you the status of the battery when you power them on and also chirps in at various points to tell you other useful info. But this functionality can't tell you all that's required to use these.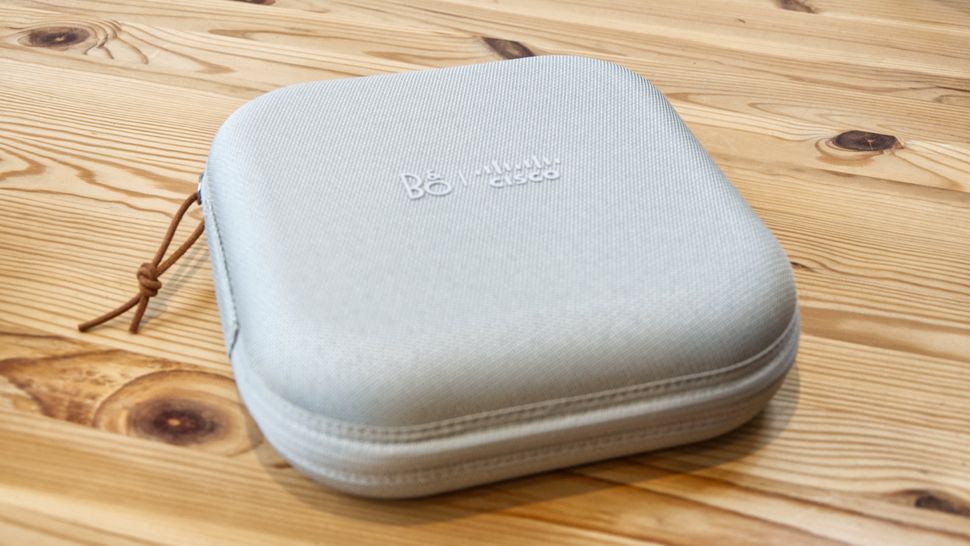 Bang & Olufsen has a mobile application that remotely manages the headphones and keeps the firmware up to date with the latest release. While it is possible to use the 980 without the app, there are many critical aspects to having it on a mobile phone.
It's a prerequisite to access the listening modes and create your own, and it also provides quick access to the product manual.
As such, having this app isn't just a nice-to-have but critical in getting the most from this considerable investment.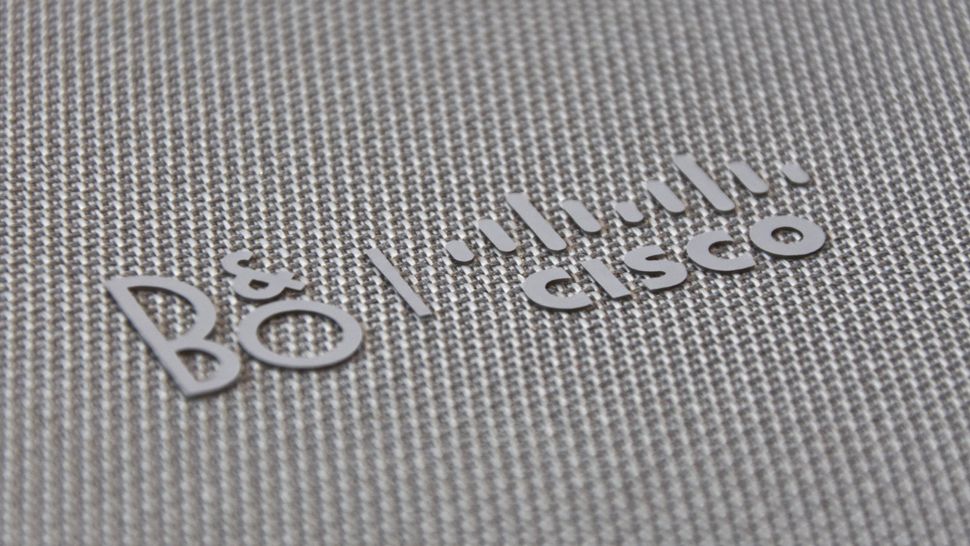 Sound performance
What's worth accepting with most high-quality business headsets meant for communications is that the audio model is tweaked for sound clarity, not impressive audio range.
That said, within the scope of those imperatives, these sound wonderful most of the time, although getting the whole experience relies on using the mobile application to set the headset into a Music or Cinema mode.
By default, the sound envelope lacks the extreme bass and trebles that someone listening to music might appreciate, with performance concentrated in a narrower central spectrum.
The audio limitations of Bluetooth are well documented. For this technology to function the audio data stream, and by definition waveforms, are both compressed and clipped to maximise fidelity within a relatively narrow bandwidth.
The Qualcomm designed Bluetooth silicon support SBC, AAC, Qualcomm aptX Adaptive, aptX HD and aptX Low Latency codecs, allowing them to provide the best sound quality under whatever circumstances prevail.
The default optimal mode is ideal for listening to a phone call or podcast, and when combined with the excellent noise cancellation on these, they are a premium experience for those that spend their days talking to others electronically.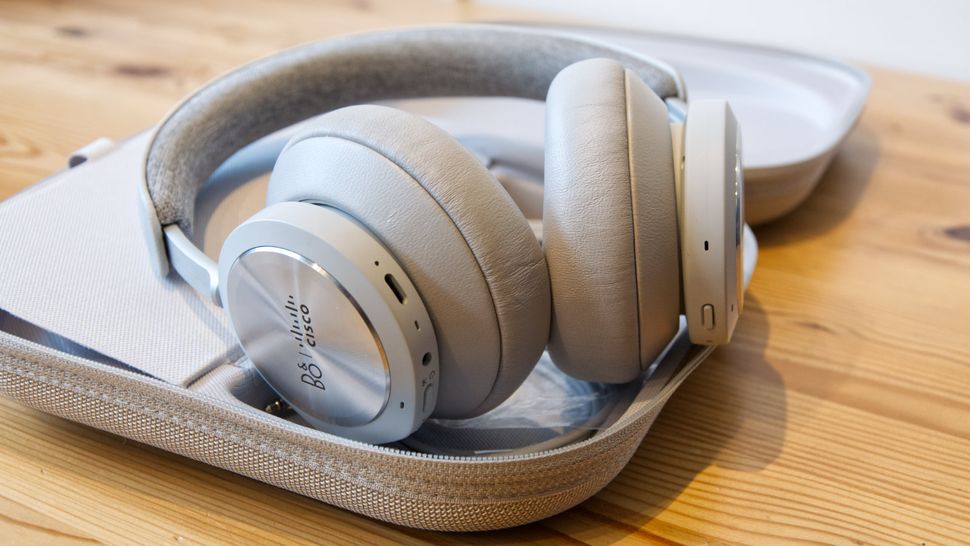 Final verdict
Not sure if this product concept was originated from Bang & Olufsen or Cisco, but it seems that Cisco wanted these high-concept products in its inventory.
Whatever their origins, these are high-quality cans that look, sound and feel every bit of the incredibly high asking price.
That's wonderful, but does it need to come at such an inflated price?
These are so pricey that unless bought exclusively for investment bankers, this outlay is likely to be questioned by any finance department that isn't comatose at their desks.
As lovely as these are presented and the undoubted quality of construction used in them, there are much cheaper headsets that are also very well made and will give decent service.
Obviously, if you can justify them to those who control spending and you want this specific branding, then knock yourself out. But being wholly objective, these don't have a significant advantage over other designs that makes them worth this premium.
For those heavily invested in Webex and Cisco management tools, there might be some value in these over other brands, but we can't provide the economic reasoning to validate that.
Companies that aren't committed to Cisco Webex can find many products that offer similar performance and comfort for a fraction of this cost.