ChatGPT has become so popular it's had to pause Plus subscriptions
But you can still access the free ChatGPT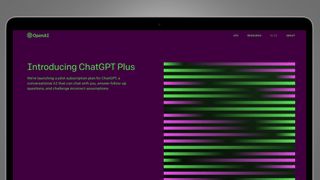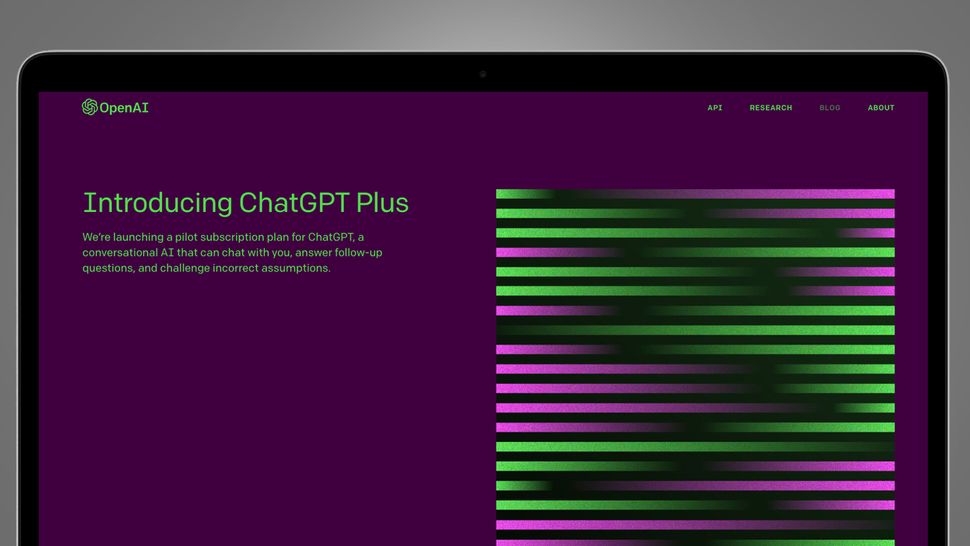 (Image credit: OpenAI)
If you were about to start delving into the world of AI chatbots, then we have some bad news: signups for ChatGPT Plus have been paused as demand has spread beyond the capacity of OpenAI, the organization behind the chatbot/language model.
For the uninitiated, ChatGPT Plus provides priority access to ChatGPT and faster response times for the artificial intelligence-powered language model, as well as priority access to new features and improvements all for some $20 a month.
But with new subscriptions now paused, you won't be able to get access to the likes of the GPT-Turbo – a supercharged version of the ChatGPT AI model – and custom GPTs that can be tailored to particular tasks.
we are pausing new ChatGPT Plus sign-ups for a bit :(the surge in usage post devday has exceeded our capacity and we want to make sure everyone has a great experience.you can still sign-up to be notified within the app when subs reopen.November 15, 2023
The base ChatGPT is still available for free and people can still sign up and use it, it's just the premium tier is basically out of reach for new subscribers for the time being. So that means you can still use ChatGPT to come up with answers to all manner of queries, or finesse your CV, or even give you dating advice. Just don't expect it to be super fast or especially accurate – while ChatGPT can be a powerful tool, it's not quite up to the same level of intelligence as a garden-variety human.
As for the surge in subscribers for ChatGPT Plus, that may have come from OpenAI's recent developer conference DevDay, which was held on November 6. This may have seen a spate of developers get a dose of inspiration and move to sign up for ChatGPT Plus.
"The surge in usage post-DevDay has exceeded our capacity and we want to make sure everyone has a great experience," said Sam Altman, CEO of OpenAI.
So the flipside of this subscription pause could deliver a better overall service once OpenAI catches up.
Rise of the chatbots
So what can we infer from this surge? Well, it would be a good indication of the continued appetite to embrace ChatGPT and other AI tools and chatbots.
And as a result, we could see more apps and services come with ChatGPT-powered features, likely chatbots to provide a quick way to answer user queries or provide the core experience of a smart service.
Then again with the likes of Samsung and Apple tipped to make greater use of AI in its future smartphones, we could see all manner of AI-related tech in near-future products. Time will, as ever, tell.
You might also like
Sign up for Black Friday email alerts!
Get the hottest deals available in your inbox plus news, reviews, opinion, analysis and more from the TechRadar team.
Managing Editor, Mobile Computing
Roland Moore-Colyer a Managing Editor at TechRadar with a focus on phones and tablets, but a general interest in all things tech, especially things with a good story behind them. He can also be found writing about games, computers, and cars when the occasion arrives. And he also supports with the day-to-day running of TechRadar. When not at his desk Roland can be found wandering around London, often with a look of curiosity on his face and a nose for food markets.