Created and produced by Joss Whedon – the snarky king of pop-culture responsible for Buffy the Vampire Slayer and Firefly – The Nevers is a new science-fiction drama that was produced for HBO Max in the US.
Of course, we don't have that particular service in Australia, which is why we've put together this guide to let you know how Aussies can watch The Nevers online right now.
How to watch The Nevers online in Australia
Premiere date: Monday, April 12
New episodes: every following Monday until May 16. Then after a break, 6 further episodes are due.
Cast: Laura Donnelly, Olivia Williams, James Norton, Tom Riley, Nick Frost, Ann Skelly, Ben Chaplin
Streaming Options: Binge (AU) (opens in new tab)
Watch free: try a FREE Binge trial in Australia (opens in new tab)
"It came three years ago" we're told: a supernatural power that transformed Victorian London by bestowing everyone it touched with inhuman ability.
The 'afflicted' are largely women, a group that includes determined clairvoyant Amalia, gifted inventor Penance , Annie, aka Bonfire – capable of propelling jets of flame from her hands – and Lavidia Bidlow, an advocate for the Touched who runs a safehouse called The Orphanage. They're in constant danger from individuals threatened by their power. But it's in their difference that their strength resides.
Also featuring Nick Frost as the mercenary Beggar King, Denis O'Hare as a brutal American surgeon, and James Norton as foppish aristocrat Hugo Swan, this 12-part series looks to be an incredibly entertaining genre mash-up – a science-fiction-fantasy-period-drama-action-adventure for the ages.
And, if you like the idea of the Scooby Gang from Buffy kicking butt in Victorian London, you'll definitely want to keep reading for our guide on how to watch The Nevers online from anywhere.
---

How to watch The Nevers online in Australia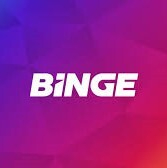 (opens in new tab)
Only a few hours after the US premiere of The Nevers, and Binge (opens in new tab) brought Australian viewers The Nevers' unique blend of period drama and science fiction. Episode 1 arrived on Monday, April 12, with five more following at the same time each week. As mentioned before, there will be a break in programming, with an additional 6 episodes due at a future date.
Thankfully, Binge offers a very handy 14-day free trial (opens in new tab) before they have to hand over any dosh, meaning you can test the service out to see if it's right for you. It's only AU$10 for Binge's Basic plan, which provides a single stream in SD quality, and you can upgrade for a few extra dollars to get two HD streams for AU$14 and four HD streams for AU$18.
Once subscribed, you'll get access to 10,000 hours of content: reality shows, dramas, comedies and documentaries including Keeping Up with the Kardashians, Big Little Lies, Modern Family, Mayans, and I'll Be Gone in the Dark, and plenty more from HBO, FX, and Warner Bros. It also offers more than 800 movies.