Suiting up your iPhone in a case used to be necessary for a variety of reasons. First off, you want to protect your investment from dings and scratches. Then, before the iPhone 7 arrived, there was the constant worry of dropping it in the sink, or worse, the toilet.
The iPhone 8 continues the water-resistant trail that its predecessor started, but due to its all-glass back, investing in a case is basically a must. That is, unless you like spider web-like cracks putting splinters in your fingers.
We haven't had a chance to test out any of the following iPhone 8 cases that we're recommending and we're not guaranteeing that all of them will be as protective or suave as they claim. However, once we do some testing, this list will become more definitive, so stay tuned.
Note: we've ranked these from cheapest to most expensive according to prices at time of writing.

1. X-Doria Defense Clear case
Clear, form-fitting and to the point
Raised lip prevents screen scratching
Doesn't totally mask phone's design
Fairly bulky
Protection for your pricey iPhone 8 can come at a high cost, but it doesn't have to. The X-Doria Defense Clear case costs less than most ruggedized cases.
One understated feature this one boasts is that it tucks the iPhone 8's screen under a bit of its lip so as to avoid scratching it on a table if you like to set your phone face down. This case is no frills, but if all you're looking for is protection on the cheap, look no further.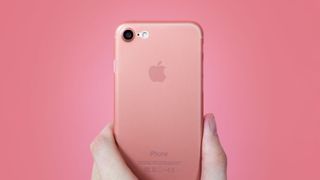 2. Peel Ultra-Thin case
Minimalist design for your shiny new iPhone 8
Amazingly low-profile
Available in many colors
Not super protective
Rather expensive for what it is
You'll know immediately if this is the case for you with one look. Available for only the most visually pleasing flagship smartphones, Peel's ultra-thin case is available in multiple colors and specializes at fitting closely to the design of the iPhone 8.
Although the design is clearly the highlight here, there are minor downsides that might impact your decision if you're on the fence: it won't protect the iPhone 8 against catastrophic damage and it isn't the best value.
3. OtterBox Universe case
A modular case that suits many a need, for a price
Unique modular accessories
Protective
Gets expensive quickly
If you want a case that actually does something beyond just protecting your iPhone 8, the OtterBox Universe is probably what you're looking for.
What more could a case do, you ask? As it turns out, a whole lot. Among the 10+ accessories available, there's a vent mount kit, a speaker, a tripod attachment, a battery, a fish-eye camera and probably the most interesting, a credit card chip reader. To be frank, this makes the Moto Z's mod selection look a little bare.
4. Tech21 Pure Clear case
Protection that allows you to see your phone
Clear design
Easy to take on or off
No front protection
Tech21 offers a great protective case here that will ensure the back or edges of your phone won't get scratched and will hopefully be able to take a bit of the brunt when you next drop your iPhone 8.
There's no front to this case, so you may want to buy a screen protector, but this see through option may be a good idea if you want to be able to see your phone while it's protected.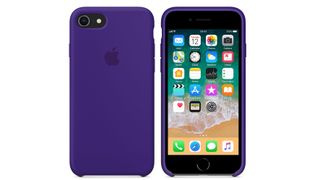 5. iPhone 8 Official Silicone case
Straight from Apple itself
Officially made by Apple
Lots of color choices
No front protection
Apple makes its own official cases for the iPhone 8, and unsurprisingly they're worthy of inclusion in this list. This one is made from a silicone material that should feel comfortable in your hand.
But perhaps the best element is the color choices on offer here. You have the choice of nine colors, including bright red, so you can make your phone look like the red iPhone 7.
6. Mujjo Leather case
A stylish mix of form and function
Tight fight
Relatively inexpensive
Likely won't age gracefully
Doesn't seem like it'll protect the camera
If style is your modus operandi, this leather case by Mujjo should fit your tastes nicely. In terms of its looks, it's reminiscent of Apple's own leather case, but it's going for the much cheaper rate of about $38 (around £28, AU$47).
It likely won't be the most protective case, given that it doesn't look to hug the camera unit closely, so it's probably not the wisest choice for those who like to take their phone out in the elements. That said, if you biff, you'll really be going down in style.
7. iPhone 8 Official Leather case
Premium leather
Lots of color choices
Doesn't offer protection for screen
This is another choice you can buy directly in the Apple Store when you grab your iPhone 8, but we really like the leather version of Apple's official case.
Apart from the material it's made of, the design is very similar to the silicone version up above and it comes in a great variety of colors too including pink, brown and bright red.
8. Rokform Custom Rugged case
Hearty protection with a dash of personalization
Seems very durable
Integrated magnet for easy mounting
Not the most elegant look
While most ruggedized cases come in pastel colors or camouflage patterns, Rokform's iPhone 8 case lets you splash your own personal photo right onto it. This automatically makes it better than over half of the options on the market.
While the iPhone 8 will certainly lose a bit of its design luster while in the case, the added protection in addition to the built-in magnet for easy dash mounting makes this a case worth considering.
9. LifeProof Fre case
Colorful, rugged protection for your iPhone 8
Available in a few colors
Matches phone design
Might not fit everyone's taste
Expensive
If protecting your phone is your number one priority when investing in a case, LifeProof's signature offering looks to fit the bill with its colorful suite of cases.
By hugging around the back and securely over the iPhone 8's front, it protects its fragile glass build materials on every front.
While the phone looks as much like an iPhone 6 as it does an 8 while covered, at least you'll still be able to take advantage of all the new features, like wireless charging and the improved camera. The big downside is that this ruggedized case is nearly $100.
10. Greenwich Horo iPhone 8 case
Premium leather, but it's pricey
Premium feel
Protection all around your phone
Expensive
This case from Greenwich is a folio and will protect the screen of your phone when it's closed. It sits comfortably in the hand and won't look bulky in your pocket either.
The leather used feels premium, but you need to bear in mind this is an expensive option.