If you or your business has a .co.uk domain, an important change is coming this summer that may have consequences for intellectual property and brand protection. Five years ago, Nominet, the registry for the .uk domain launched a newer shorter domain ending called .uk. Registrants of existing .co.uk domains were given five years to decide if they wanted the corresponding .uk domain.
The five year "Right of Registration" period will come to an end on June 25 and after this time, if a registrant has not chosen to register its corresponding .uk domain, it will become open to the general public. To learn more about Nominet's new .uk domain ending and how it could affect UK businesses, TechRadar Pro spoke to the company's general counsel Nick Wenban-Smith.
Can you tell us a little about the new .uk domain ending and how it came to be?
The shorter second-level .uk domains were made available for the first time in 2014. As well as giving registrants a shorter alternative for their online home, the move brought the UK namespace into line with almost all other country code top level domains (ccTLDs) around the world. Most of the countries which followed the UK's lead in having a third level only registration policy have now moved to this standard – co.jp to .jp, co.nz to .nz for example.
That said, making this sort of policy change after decades during which the vast majority of registrations were made under co.uk was and is significant. To make the transition easier, existing co.uk registrants were given five years to decide if they want to take up the .uk equivalent of their domains. During that time, the rights to the registrations have been reserved to prevent anyone else from taking them up. But at 6am on Tuesday 25 June 2019, that period will end, and all second-level domains directly under .uk that haven't yet been registered will become available to the general public.
Nominet gave registrants of existing .co.uk domains five years to decide whether or not they wanted the corresponding .uk domain. Have you seen a lot of interest from businesses in securing a .uk domain for their sites?
Since its debut almost five years ago, more than 2 million .uk domain names have been registered. We expect to see many more get registered as we approach the end of the five-year period. There's nothing like a deadline to focus the mind!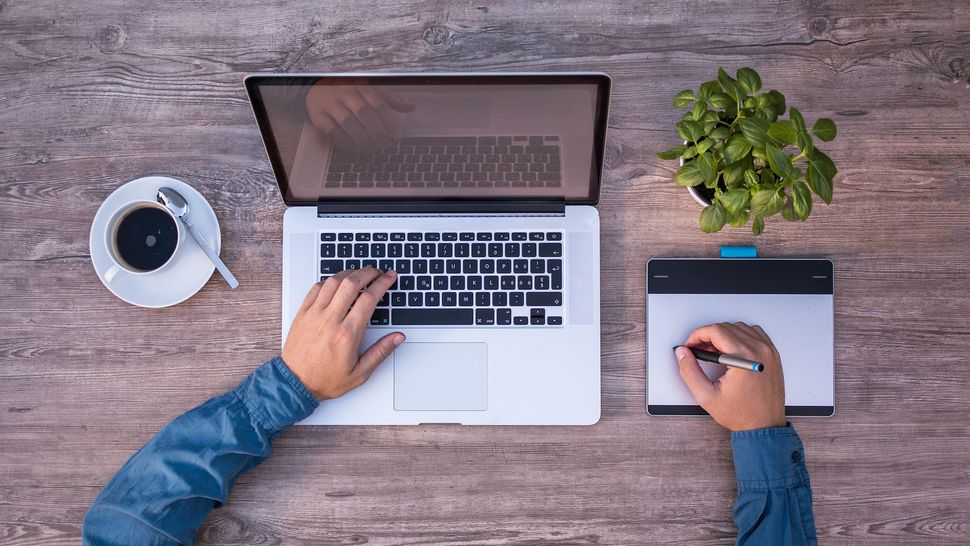 What is the appeal of a .uk domain and how could it improve a company's online presence?
For brands, the availability of second level registrations offers various benefits. The shorter domain name's combination of company name and geographical location (.uk) is simple and powerful online, immediately telling potential customers a lot about who the company is. A snappier domain can also create new opportunities for marketing and promotion, while reducing the length of the domain can make it easier for customers to remember and reference in social media.
Having a .uk domain name can improve a company's online presence, but it really goes far beyond just that. Research has shown that the vast majority (93%) of businesses report that having a website positively contributes to more customers and greater brand awareness, while more than seven in 10 (72%) of consumers rank .uk domain endings as their first preference when shopping online.
How can domains be used to ensure brand protection?
Brands may wish to secure their second level .uk domain name as a brand asset or for brand protection purposes.
Registering a brand's domain name at the second level could comprehensively prevent any other party from registering and operating a business or an interest with the same name online. While there is no certainty that the second level domain would be used competitively – or even be registered by someone else – prevention is often better than cure, especially considering the relatively low annual cost of a domain registration. Brands intending to survive and thrive in our digital world must be proactive and innovative, so regularly reviewing their existing domain portfolio and considering how it could evolve is a good idea.
Will it be easy for businesses to use Nominet's Domain Resolution Service if they feel another registrant is taking advantage of their domain following the end of the "Right of Registration"?
Absolutely. Those who breach Nominet's terms and conditions, including the abuse policy, risk losing their registration. If you have any subsequent issues with the way in which any domain is being used, you can lodge a complaint with Nominet's Dispute Resolution Service (DRS).
However, it's important to remember here that there may be multiple legitimate uses for a domain name. The DRS will only apply if a brand's name or trademark is being taken unfair advantage of. However, if a brand's existing third level domain name is generic, another business in an entirely different field could easily have a legitimate use for it too. In that case, the first-come, first-served rule applies.
What implications has GDPR had on domains, especially in regard to WHOIS?
Like many organisations, we have made several changes to comply with the new GDPR legislation across all areas of the business. With regard to WHOIS, we no longer display the registrant's name or address, unless they have given permission to do so.