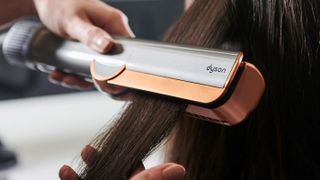 (Image credit: Dyson)
Brands such as Dyson, GHD and Shark have been harnessing advances in modern technology to make it easy for us to style our hair. From efficient hair dryers to straighteners that don't burn the strands – beauty tech has come a long way since the days of hot curling irons. There are now so many products to choose from that it can get overwhelming to know which one best suits you.
So welcome to TechRadar's coverage of the latest in hair care technology. This is where you'll find everything you need to know about Dyson's newest hair product or which company is giving it a run for its money. Want to understand how the Coanda Effect works on your hair? We'll help you wrap your head around it. Want advice on which dryer best suits your hair type (and budget)? You're in the right place.
Our beauty tech experts love to try out new hair care products – from the cheap, Airwrap dupes that (hopefully) won't cause us grief to the premium ones that make big promises. And we'll always give you our honest opinion.