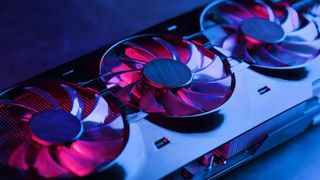 (Image credit: Aleksandr Grechanyuk / Shutterstock)
Welcome to TechRadar's GPU channel. Here, we've pulled together all the latest news, reviews, analysis, and more for all things GPUs and graphics cards. While most of our focus is going to be on desktop graphics, we also dive into mobile GPUs for laptops and professional-grade GPUs as well.
The GPU market has been shaken up in recent years, so it's definitely kept us busy, whether it's extensively testing to find the best graphics card on the market, or crunching the numbers to find the best cheap graphics card that matches great performance with an accessible price point.
We cover all the best 1080p graphics cards, the best 1440p graphics cards, and the best 4K graphics cards so you can find the information you want, no matter your need and budget.