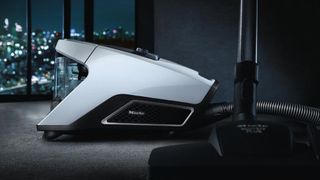 (Image credit: Miele)
We may not like cleaning up, but vacuuming is a necessary chore that just has to get done, particularly if you live with furry family members. To make cleaning your floors less of a chore, it's important to find the right kind of vacuum cleaner for your specific needs.
How do you choose, though? There are so many different kinds of vacuums these days! From the corded barrel vacuums to powerful cordless stick vacuums, and then there are the robot vacuums too. Let's not forget all the very many brands that are competing against each other.
While Dyson might be the most popular brand when it comes to vacuum cleaners, it may not always be the right choice. Competition from the likes of Shark and Bissell at lower price points than a Dyson are now a reality. They're just as powerful and can offer more bang for your hard-earned buck. Let's also not forget that Samsung and LG too make vacuum cleaners that are available in select markets.
To help you choose, TechRadar's experts put all the vacuum cleaners they possibly can through rigorous testing and you'll find all the information right here on this page. You'll also get helpful tips on how to choose the right vacuum for your home, and how best to maintain your new machine so you can prolong its life.