The Realme C35 is one of the best budget camera phones of early-2022, packing a 50-megapixel main camera that takes surprising pictures during the day or night, and punching above its weight in the software and performance areas, too. Some might find the design and display lacking, but that's forgivable when you consider the price of the device.
Pros
+

Good main camera

+

Surprisingly low price

+

Long-lasting battery
Cons
-

Doesn't feel great in the hand

-

No ultra-wide camera

-

Display is a little dim
Why you can trust TechRadar We spend hours testing every product or service we review, so you can be sure you're buying the best. Find out more about how we test.
Two-minute review
Realme has proven itself to be the brand to watch in 2022, with its GT 2 Pro and 9 Pro Plus bringing top features to the mid-range market. Now, the company has seemingly set its sights on budget phones, too.
When writing this Realme C35 review, we were surprised by just how much it felt like a mid-range device. It was quick in use, boasted a more attractive design, and captured far better-looking pictures than lots of other phones at this price.
And it comes in at a low price. The Realme C35 sits among the company's super low-end line of devices, handsets that aren't usually anything to write home about. Something that could be said about the C31, too, which launched alongside the C35; but this higher-end phone, while still being supremely affordable, is a staggeringly accomplished phone for the price you're paying.
The Realme C35 will easily find its way onto our list of the best cheap phones, and the main reason for this is its 50-megapixel main camera. It uses Sony's IMX766 sensor, which appears in a fair few handsets right now (in particular, Realme devices), and it's wonderful for low-light photography.
The Realme C35 captures lots of color and light, in well-lit or night-time scenes, pushing it ahead of most other budget phones - sure, it doesn't bat in the same leagues as the Samsung Galaxy S21 Ultra, but it's surprising enough to be able to make out what's in pictures given the performance of other budget mobiles.
It's just a shame that the handset doesn't offer more – there's no ultra-wide camera, nor an array of modes that you might expect, such as a Portrait mode on the front-facing camera or a document-scanning tool. However, at this price, you can't expect the moon.
We were surprised by how snappy the Realme C35 felt in use, especially on seeing a Unisoc processor mentioned on the specs list – these are typically rather weak – and the fact that budget devices are usually noted for their sluggish performance.
The Realme feels just fine for everyday use, whether you're jumping between apps or scrolling through social media. Sure, you're unlikely to have a great experience playing top-end games, but this device isn't aimed at those for whom gaming is a priority.
As is the case with the majority of budget phones, the Realme C35 will last a long time between charges – closer to two days than one, in our experience. And sure, charging isn't particularly fast, but how many affordable devices offer that?
From the pictures in this review, you'll have noticed that the Realme C35 is definitely a distinctive-looking phone, sporting a shiny green hue that Realme calls Glowing Green (it's available in a black version, too). While we found it attractive, whether or not you will depends on your tastes. However, since the C35 is fairly large, with angular flat edges, the handset isn't very comfortable in the hand.
Every compliment we've given the Realme C35 has been followed by a qualifier, or minor criticism. However, these negatives are super-easy to overlook given the phone's price. The Realme is a valid alternative to low-mid-range mobiles, one that punches well above its weight. In fact, it should be the first port of call for anyone looking for a new phone at this price.
Realme C35 price and availability
Comes in 64GB and 128GB storage versions
Starts at £149 (roughly $200, AU$260)
Not on sale in the US
Realme C35 specs
Weight: 189g
Dimensions: 164.4 x 75.6 x 8.1mm
Display size: 6.6-inch
Resolution: 1080 x 2400
Chipset: Unisoc Tiger T616
RAM: 4GB
Storage: 64/128GB
Rear camera: 50MP + 2MP + 0.3MP
Front camera: 8MP
Pre-installed software: Android 11
Battery: 5,000mAh
Charging: 18W wired
The Realme C35 went on sale in April 2022, and was unveiled alongside the more affordable C31.
The handset was released in the UK, but not the US or Australia. The former isn't a surprise, since Realme doesn't sell its phones in the US, but we'll likely see it show up in Australia at some point in the near future.
The handset costs £149 (roughly $200, AU$260) for 64GB storage and £169 (around $220, AU$300) for 128GB storage. For those who take a lot of snaps, we recommend the latter; a small price increase for double the storage is a good deal.
The price makes the C35 the most expensive Realme C phone we've seen. Nevertheless, it remains more affordable than anything from the company's main line of numbered devices, or most rivals from Xiaomi's Redmi or Motorola's Moto G lines.
Realme C35 design
Eye-catching green color
Angular design feels rough in the hand
USB-C port, headphone jack, side-mounted fingerprint scanner
From afar, the Realme C35's bright Glowing Green hue might catch your eye – that is, unless you're looking at the black version of the handset instead.
Up close this is a more standard-looking phone, with a USB-C port and 3.5mm headphone jack along the bottom, volume rocker on the left edge, power button with embedded fingerprint scanner along the right edge, and a rectangular camera bump sticking out from its plastic back.
The fingerprint scanner was a little temperamental to use; but we registered the same finger twice, which was a hack that got it to work.
In the hand, the phone proves a little annoying. Its generous size and flat edges create quite an angular device, which isn't particularly comfortable to hold in the hand. As such, we'd recommend picking up a case.
Realme C35 display
6.6-inch FHD LCD screen
Good for price
Looks a little dim
We were surprised by the C35's FHD (1080 x 2400) screen resolution, since lots of budget phones opt for HD. It means you can use streaming services or play games at their usual resolution. Measuring 6.6 inches across the panel feels fairly big, with the surface area interrupted up by a small notch.
The resolution is impressive, but less so is the LCD tech and max brightness of just 600 nits. Admittedly, these are features of the price tier, but they do mean colors are less vibrant and the screen is a little dimmer than we'd like.
On occasion – not often, but sometimes – we experienced issues viewing the screen in brighter settings.
Realme C35 cameras
50MP main camera is good for colorful and bright snaps
Macro and depth sensor but no ultrawide or telephoto
Selfie camera is fit for purpose
A highlight of the Realme C35 is its main camera. This 50-megapixel f/1.8 unit uses the Sony IMX766 sensor present in quite a few phones, and it's surprisingly competent.
It's great for taking in light, which has two benefits: it picks up color well, and also captures more detail in low-light and night settings. Sure, you might not be taking iPhone-level night shots with the Realme, but we found the results surprisingly impressive for a phone at this price.
Thanks to this sensor, the Realme C35 is one of the best budget camera phones around – but it's "one of" instead of "the" of two little issues.
Firstly, the other cameras are lacking. There's a 2-megapixel f/2.4 macro and 0.3-megapixel f/2.8 depth sensor, but neither adds much to the equation. We'd have liked to see an ultra-wide camera to deliver some versatility.
Secondly, the lack of HDR - or anything even resembling it in the AI department - makes similar colors look indistinguishable in certain shots.
If you head into the camera app's list of modes, you'll find a fairly well-rounded selection including Night, Pro and Panorama. However, there are one or two notable absences. There's no document-scanning mode, and you can't actually take Portrait shots with the front-facing camera.
The selfie snapper itself is an 8-megapixel f/2.0 camera, and it's totally fit for purpose, taking photos that are bright and clear. But don't expect generous levels of detail or nuanced color reproduction – or a Portrait mode, as we've already mentioned.
One odd quirk – or possibly feature – of the camera app is that pictures looked far better once captured than they did in the camera preview. While we're used to a degree of discrepancy, with the Realme C35 the difference was pronounced. At least the results were better, rather than worse.
Video recording goes up to 1080p at 30fps, which is fit for purpose any footage captured for social media.
Camera samples
Image 1 of 4
Realme C35 performance and specs
Unisoc T616 chip with 4GB RAM
Runs well for the price
4G-only connectivity
The 'brains' of the Realme C35's operation is a Unisoc Tiger T616 chipset. If you know much about mobile tech, the name Unisoc will likely evoke thoughts of sluggish and stuttering phones; but we didn't find the C35 to be too bad.
The handset was fairly quick to navigate, both for simple tasks such as scrolling between menus and when using social media apps and checking emails. Sure, that's "budget phone quick", as opposed to "premium phone quick" – but in our tests, the Realme neither crashed nor felt too slow to use.
This isn't a phone for gamers, however. Top-end games will struggle to run on this phone, so don't expect to boot up PUBG Mobile, ramp up the graphics to Ultra mode and expect to have a good time. If your gaming habits mainly involve Angry Birds, Candy Crush and Pokémon Go, though, you'll be fine.
The phone comes with 4GB of RAM and either 64GB or 128GB of storage; if you want your phone to see you through some time with quite a few apps installed, we'd recommend opting for the latter. The C35 is only a 4G phone, but at this price that shouldn't be a surprise.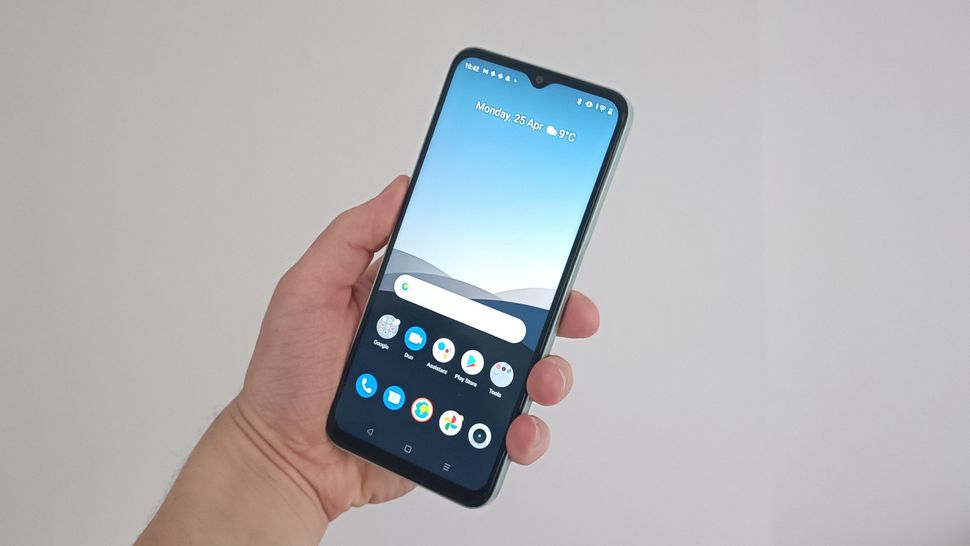 Realme C35 software
Android 11 base
Realme UI laid over the top
Update schedule is unknown
The Realme C35 runs Android 11, with Realme UI laid over the top. This is mainly a design change, since many Chinese brands like to use their own forks of the popular open-source software. In the case of Realme UI, however, the menus actually look very similar to stock Android.
The result is a clean-looking menu layout, whether you're on the main menu, app drawer or swipe-down-from-top Quick Settings list. Plus, there's actually less bloatware (or pre-installed apps) than we normally see.
Note that Android 11 isn't the newest version as of the Realme C35's release – most phone brands are a little sporadic at updating their budget mobiles – so we'll have to wait and see if Realme continues to support the device.
Realme C35 battery life
5,000mAh battery
Lasts for a day easily, and sometimes for two
18W charging is fairly slow
The Realme C35 comes with a big 5000mAh battery. As such, the combination of LCD 60Hz screen and the lack of 5G connectivity resulted in the C35 being one of the longest-lasting smartphones we've tested recently.
The phone easily waltzed through a day of use, and generally made it well into the second day, too. That included lots of social media, photography and the occasional extra app download.
Charging speed is 18W, which certainly isn't fast; it will take you over an hour to power the phone up to full. This is a handset for those who charge their devices overnight, not during their morning shower.
Should I buy the Realme C35?
Buy it if…
You're on a budget
This is a great budget phone with a screen, processor and camera that all punch far above the price would suggest.
You love photography
The Realme's 50-megapixel camera is great, capturing colorful and bright pictures.
You need a long-lasting phone
The phone's generously sized battery means the C35 will last a long time between charges. It's great for people who can't hang around near a wall plug.
Don't buy it if…
You have small hands
The Realme C35 is fairly big in size. Not only that, but its angular design proves uncomfortable in the hand, especially if you're stretching to grip it.
You can spend more money
If you're not locked to low-budget phones, there are pricier handsets that will be better for photography or gaming.
You need an ultra-wide camera
Lots of budget phones include ultra-wide cameras for snaps with a large field of view, but this isn't one of them.
Also consider
If this Realme C35 review has, for some reason, not convinced you that it's a good enough phone, here are a few other choices you might want to consider.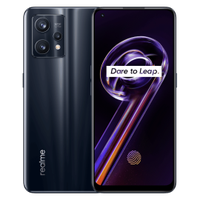 Realme 9 Pro Plus
If your budget will stretch further, the Realme 9 Pro Plus features more rear cameras, a better display and a quirky color-changing body.
Check out our Realme 9 Pro Plus review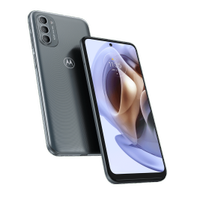 Moto G31
The Moto G31 has a better-looking screen but performance is slower. Overall, though, it's a fairly similar device to the Realme.
Check out our Moto G31 review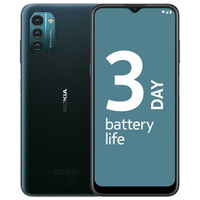 Nokia G21
The Nokia G21 is another similar phone with an even bigger battery, but its screen isn't as good-looking.
Check out our Nokia G21 review
First reviewed April 2022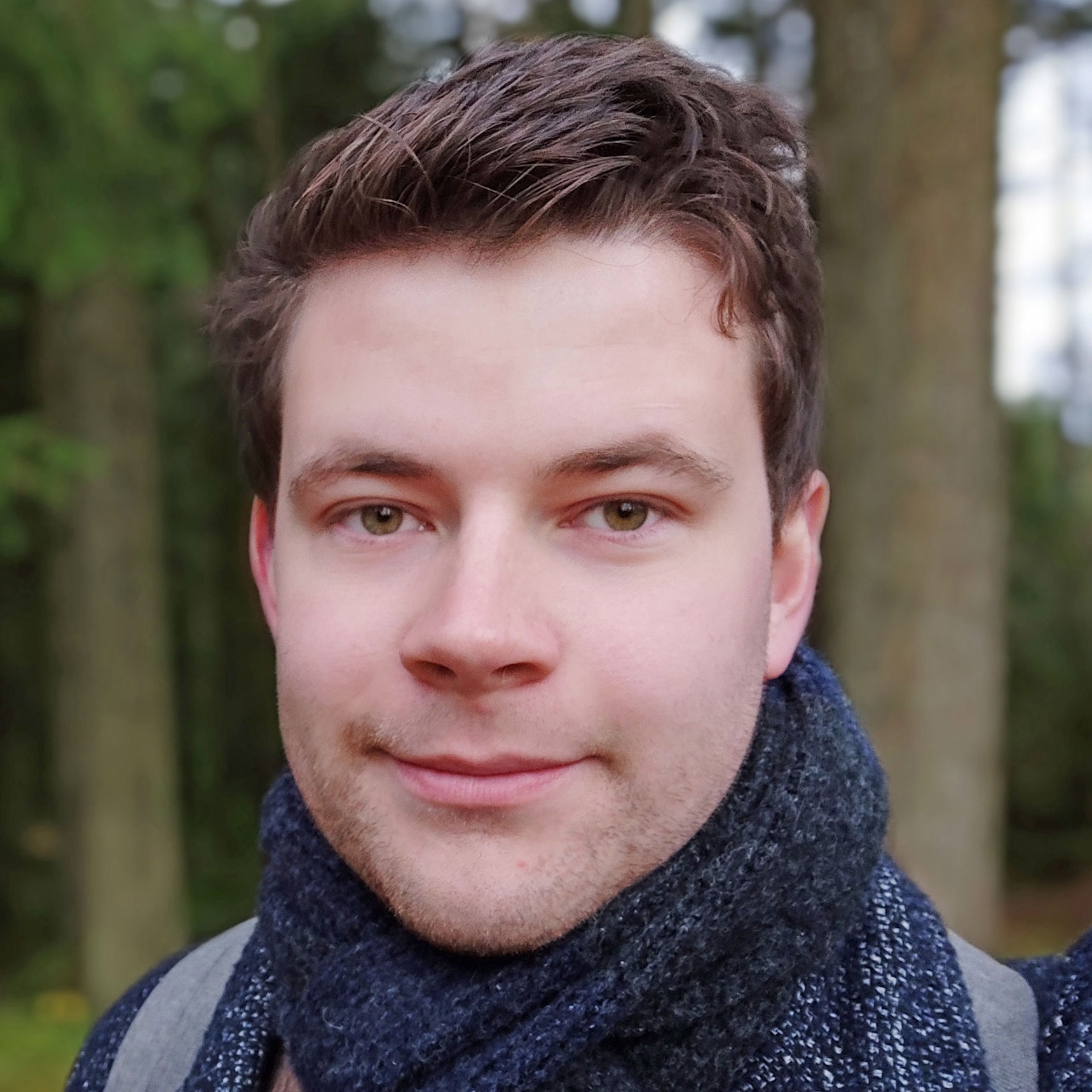 Tom Bedford was deputy phones editor on TechRadar until late 2022, having worked his way up from staff writer. Though he specialized in phones and tablets, he also took on other tech like electric scooters, smartwatches, fitness, mobile gaming and more. He is based in London, UK and now works for the entertainment site What To Watch.
He graduated in American Literature and Creative Writing from the University of East Anglia. Prior to working on TechRadar, he freelanced in tech, gaming and entertainment, and also spent many years working as a mixologist. He also currently works in film as a screenwriter, director and producer.