Verdict
At the end of the day, the Misfit Vapor 2 does what it sets out to do - it's a good Wear OS smartwatch that will be a suitable workout companion for most people. It also has a beautiful display that will make custom watch faces look great, especially if they're colorful photos.
However, compared to some other smartwatches, like the Samsung Galaxy Watch or an Apple Watch 4, the Misfit Vapor 2 feels kind of light and flimsy. We're sure that some users are going to love this though, so your mileage may vary - everyone's aesthetic is different, after all.
If you're an Apple user, though, your experience might be a bit rough. It will work, but you might be best served looking elsewhere for all your wearable needs.
Who's this for?
The Misfit Vapor 2 is going to be a great choice for anyone looking for a mid-range smartwatch with all the necessary features.
It doesn't have all the features that much more expensive watches have, such as LTE and a newer chipset, but that doesn't matter too much - it nails its price point and does a good job of fitness.
Should you buy it?
If you're looking for a smartwatch that has all the essential features, without the high price that Samsung and Apple watches sometimes carry, the Misfit Vapor 2 is a worthwhile smartwatch. You should be able to get all of your workouts done, even those pesky underwater ones, without having to worry.
And, we'd be remiss if we didn't mention that lovely screen one more time. If that's something important to you, the AMOLED display on the Misfit Vapor 2 really does punch above its weight class.
The only time we'd recommend passing is if you're an Apple user, and you want a smartwatch that's going to enhance your experience within the iOS ecosystem. But Android users should have no problem adopting the Misfit Vapor 2.
First reviewed: November 2018
Looking for other options? Consider these:
Ticwatch Pro
The Mobvoi Ticwatch Pro is an unusual smartwatch with a unique dual-screen design that saves on battery life. It has all the other basic features you'd want in a smartwatch, and even though it lacks the LTE features of higher-end smartwatches, it's worth it for this unique watch.
It's about the same price as the Misfit Vapor 2 at $249 (£219, AU$369), so that unique screen tech might sway you over.
Apple Watch 3
The Apple Watch 4 might be the latest watch on the market, but the Apple Watch 3 is much more in line with the price point of the Misfit Vapor 2. And, for anyone on an iPhone, it's going to work a lot better in the Apple ecosystem than any Wear OS device will.
It's a bit more expensive, even in 2018, at $279 (£279, AU$399). But, that extra 20 bucks might be worth it for any Apple aficionados out there.
Samsung Galaxy Watch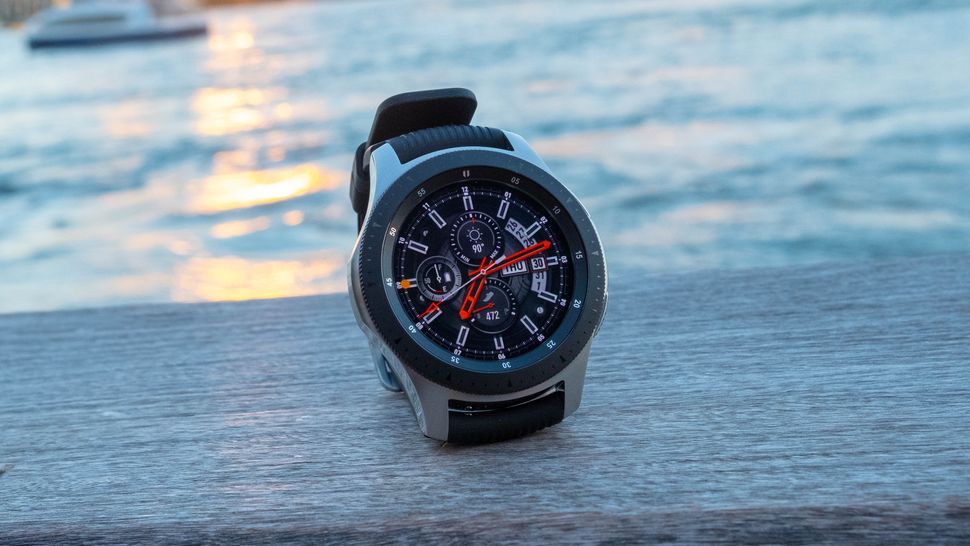 The biggest competition for the Misfit Vapor 2 likely lies in the Samsung Galaxy Watch. It's gorgeous, full-featured and affordable. We know that Samsung has its own fair share of loyalists, and it's not hard to see why. This really is one of the best smartwatches out there.
It's going to set you back a little bit more at $329 (£279, AU$499), but you're getting a much more fully-featured watch, plus the unique Tizen OS.