The Xbox One S is a great match for an Ultra HD TV, although it doesn't quite have a complete edge on Sony's PS4 Pro. The biggest upgrade is a graphical one – 4K resolution. The Xbox One S can either upscale all content to 3,840 x 2,160 for you, or you can leave that to your TV.
We had concerns that the loading and buffering of this content would take eons, and yet content seems to load faster here in an even higher resolution than it did on the original Xbox One in normal high definition. So far, Netflix, Amazon Video, YouTube and US-exclusives Vudu and Hulu all have 4K versions of their apps available on the Xbox One Store, which should cover most of your streaming needs.
For apps that aren't yet supported, Microsoft's Universal Windows Apps promise to fill in a lot of the blanks by making it easier for developers to support both the Xbox One S and Windows 10 with a single app. Otherwise, if you're not a subscriber to a 4K streaming service, there's always the option of popping a 4K Ultra HD Blu-ray into the Xbox One S.
As a Blu-ray player the Xbox One S performs about as well as most other consoles. There's an optional media remote that's sold separately if you want to use a more traditional remote control, otherwise you'll be using the standard gamepad to control movie playback. We were impressed when we used the Xbox One S as a UHD Blu-ray player. Images looks great, and the interface was easy to navigate.
Opting for a dedicated player might give you more premium functionality like a second HDMI port for outputting audio separate to video, but we found the console more than met our needs.
But what about games?
As you might imagine, games look better in 4K resolution – even if it's achieved by upconversion instead of through native 4K read-through. In the time allotted for this review, we checked out two games: Fallout 4 and Rise of the Tomb Raider.
Starting games took the usual 15-20 seconds of waiting, but once started, they generally seemed to play – and obviously look – better on the Xbox One S. Roaming the streets of Diamond City in Fallout 4, for example, we noticed the stadium lightning for the first time ever.
Its surface reflections added almost as much to the scene as the character models themselves. Or in Rise of the Tomb Raider, the full-motion capture sequences had a crisp sheen to them. It was like watching a 4K movie instead of watching a game rendered in 1080p.
These were two limited experiences, and may not be indicative of the entire experience. But from everything we've seen so far, games are smoother, faster and better-looking here than they've ever been on the original Xbox One.
That said, it's important to note that Microsoft won't be making games specifically for the Xbox One S. Sure, some games will have additional HDR capabilities on Microsoft's latest console, but the developers at 343 won't make the game in the Halo franchise an Xbox One S exclusive by any means.
But in order to play games, you're going to need a controller. And to that end Microsoft has introduced a new gamepad launching alongside the new system. The Xbox One S controller is, by and large, an almost exact copy of the original Xbox One controller with small but effective improvements.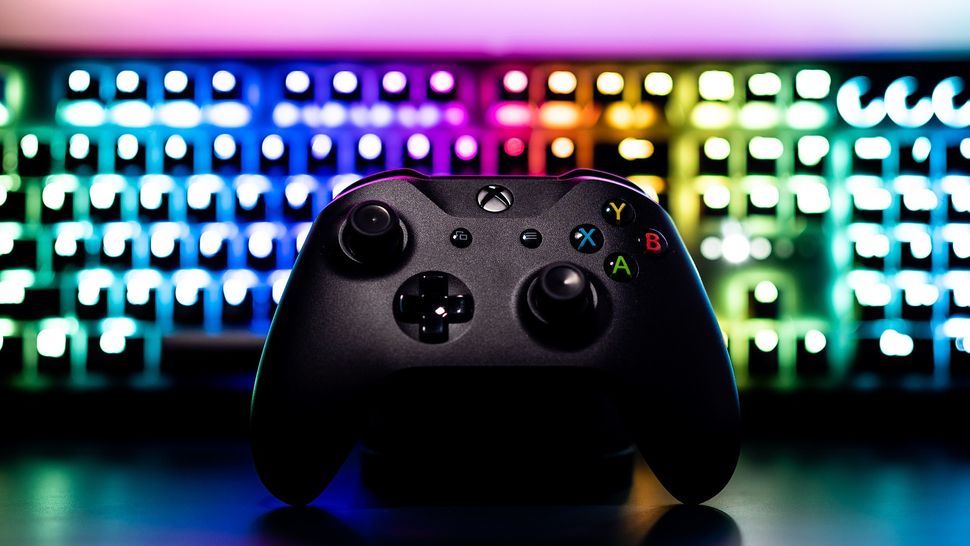 The first is that the Xbox One controller will be Microsoft's first to natively support Bluetooth. That means should you want to use it as a controller for your PC you won't need a proprietary Xbox One USB receiver plugged in.
Though great in theory, real-world testing has been less positive. You can only connect one controller at a time (opens in new tab) to your PC, you can't get audio through its 3.5mm jack over Bluetooth, and even then you might be lucky if you get the controller working at all.
The other two changes are a textured grip that makes the controller easier to hold for longer periods of time, and an extra powerful wireless antenna that allows players to sit farther from the screen. While the switch from Xbox One to Xbox One S would've been a perfect time to replace the controller's power source from batteries to a rechargeable Lithium Ion battery, that unfortunately wasn't on the cards.
If you've already got a number of original Xbox One controllers lying around, thankfully you won't have to replace them with the new controllers: they'll work just fine with the new console.
Xbox One S as a platform
If you're just now joining the green team from PlayStation Nation or from the far reaches of casual gaming, you're in luck. Xbox as a platform is the best it's ever been. The App Store is still barebones compared to proper Windows 10 devices, but overall it's vastly improved from where it was when the platform launched three years ago.
Microsoft's subscription game service Xbox Game Pass is a big part of that. Allowing subscribers to access a wealth of Xbox titles past and present for a monthly fee, that includes first-party releases on day one.
Similarly, navigation is getting better with minor improvements – like moving My Apps and Games to the top right of the home screen – that make the interface exponentially easier to get from one place to the other without getting lost.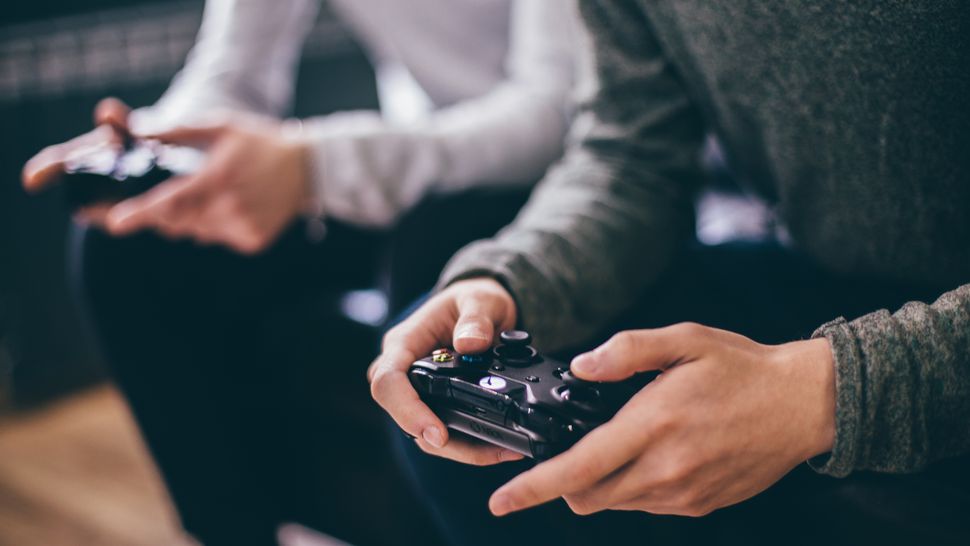 Xbox Live (now Xbox Network) still feels like a premium service. There's Games with Gold, which allows you to keep your games even once your Live subscription expires (unlike PS Plus). However, $60 (£39.99 / AU$ 79.95) a year can feel a bit steep if you're not online playing a game with a group of friends every day. Thankfully, Xbox Game Pass Ultimate includes Xbox Live Gold, so you'll still get Games With Gold.
The final feature worth mentioning here is Cortana, a feature that works similarly to Siri on iOS, tvOS and OSX, or Google Assistant on Android devices. Cortana can field commands like "Invite my friend Dave to a party" or "Pull up my achievements." Using Cortana is a more intuitive way of controlling and navigating Xbox One, and is a major step forward from the previous Kinect-only voice commands.
But those are just the major systems in play on Xbox One S. Behind them, there's GameDVR, live streaming, SmartGlass functionality, EA Access, Xbox OneGuide, Snap, Game Streaming on Windows 10, Xbox 360 backwards compatibility and Microsoft's own movie store that are all worth deeper looks.