PS4 vs Xbox One: which gaming console is better?
Versus
Contributions from
published
PS4 or Xbox One? Find the right console for you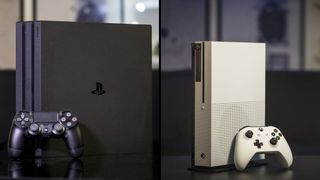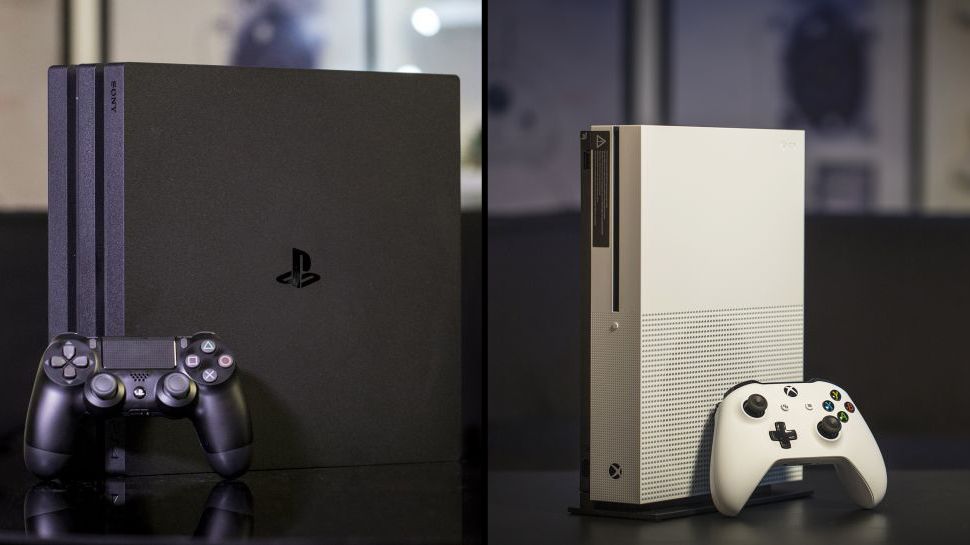 The debate between PS4 and Xbox One has been something gamers have asked for years. But there's no definitive answer on which last-generation console reigns supreme. Despite the newest releases packing more punch in terms of power, both the PS4 and Xbox One still have a lot to say for themselves and keep them relevant in today's digital world.
The PS5, Xbox Series X, and Xbox Series S are the latest and most powerful consoles. But while the PS4 and Xbox One are now officially considered last-generation consoles, this does not mean they should be dismissed outright. Both still pack a punch, even in today's digital climate.
Iconic games like Halo Infinite and Horizon Forbidden West set the boundary for both last-gen consoles and their next-gen counterparts. So this is great news for anyone without the budget for a new console who still wants to play some of the most iconic titles on both platforms. However, cross-generation releases are slowly winding down, so just be aware of that before going ahead with a purchase.
What's more, if you're just interested in playing games - and you aren't overly concerned with the latest hardware, features, and native 4K resolutions - you can pick up the PS4 or Xbox One for an excellent price right now. Unfortunately, you'll struggle to find places where you can buy the Xbox One X and PS4 Pro new. That's because they've been discontinued, though both are available second-hand.
In fact, because stock levels for both the Xbox Series X and PS5 were both low for a long time, the last-gen consoles remain the quickest and easiest way to access many of the latest games. That includes their subscription services, like Xbox Game Pass and PlayStation Plus.
So, if the current-gen battle between PS5 vs Xbox Series X isn't relevant to you because you don't want a brand new console – or your budget doesn't allow for one – we can help you decide whether the PS4 or Xbox One is the best choice. In our guide below, we've compared all the important details for both consoles, including design, prices, features, and the games they both have to offer.
PS4 vs Xbox One: price comparison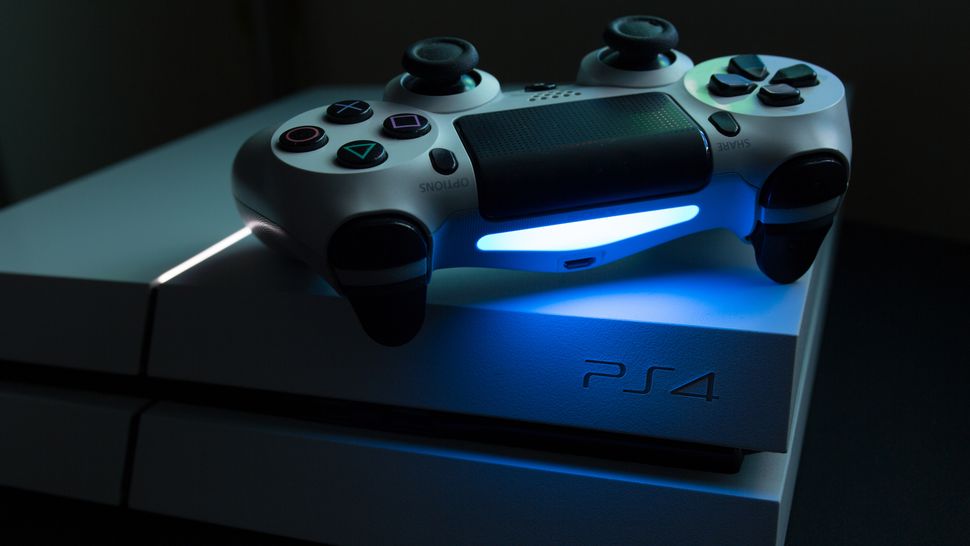 On release, the PS4 price was the more tempting deal: $399 (£349.99 / AU$549) for the console and DualShock 4 controller. The Xbox One was relatively expensive, at $499 (£429 / AU$499) for the system, Xbox One controller, and Kinect.
But now, after several price drops from both consoles (not to mention now that the Xbox One has dropped its compulsory Kinect peripheral), the two consoles are much more evenly matched. Typically we'll see the PS4 priced at around $299/£249 and the Xbox One S at around £149/£199.
However, while Sony's continuing PS4 production, Microsoft stopped production for the Xbox One range entirely. As such, anyone after Microsoft's last-gen machine may have to pick up a used console. It's one reason why PS4 and Xbox One prices seem to change by the week, with price drops and bundle deals coming and going faster than handheld PlayStation systems.
Add in special events, such as Amazon Prime Day and Black Friday, and dedicated storefront sales. While all of these bundles are great for consumers, it can be hard to keep up with the latest pricing info. So, in an effort to cut through the noise, here are the latest prices and bundles for each console.
Simplifying matters slightly, both Sony and Microsoft have discontinued their more powerful 4K-capable mid-gen upgrades, the Xbox One X and PS4 Pro. This means new stock can be really quite hard to come by, so you might have to look for second-hand consoles. If you want to dial back the cost of either console, it might be worth considering an Xbox One S and PS4 Slim.
Additional reading
Want to compare the slim consoles? Check out our guide to the PS4 Slim vs the Xbox One S.
Want to compare the 4K HDR consoles? Our PS4 Pro vs Xbox One X guide does just that.
We want to save you time in your PS4 vs Xbox One deliberations. So the box on the right will take you through some of the finer details of each console with their upgraded models if that's what you're after. Otherwise, we'll be comparing the ecosystems of each platform in the rest of the article below.
PS4 vs Xbox One: hardware and design
Both the Xbox One and the PS4 have different versions that you can buy right now. The PS4 has two and the Xbox One has three.
The Xbox One S improved on the original Xbox One's design by cutting down a lot of the heft, removing the gigantic power brick, and making use of an internal power supply instead. It measures 11.6 x 8.9 x 2.5 inchesand, unlike the previous version, includes a 4K Ultra-HD Blu-ray player – it will even upscale 1080p games to 4K, providing your TV can support it.
However, if you prefer a more streamlined version of the Xbox One S, then the Xbox One S All-Digital Edition may be more your cup of tea. The 1TB disc-less console looks and performs like its predecessor but lacks a disc drive – so that means no Blu-ray or physical discs.
The Xbox One X might be heftier than the Xbox One S, but it's still considerably smaller than the original Xbox One, coming in at 11.81 x 9.44 x 2.36 inches and weighing around 8.4 lbs (this console also has an internal power supply). This is the high-powered version of the Xbox One, with native 4K gaming as well as a 4K Ultra-HD Blu-ray player (something not even the PS4 Pro can boast).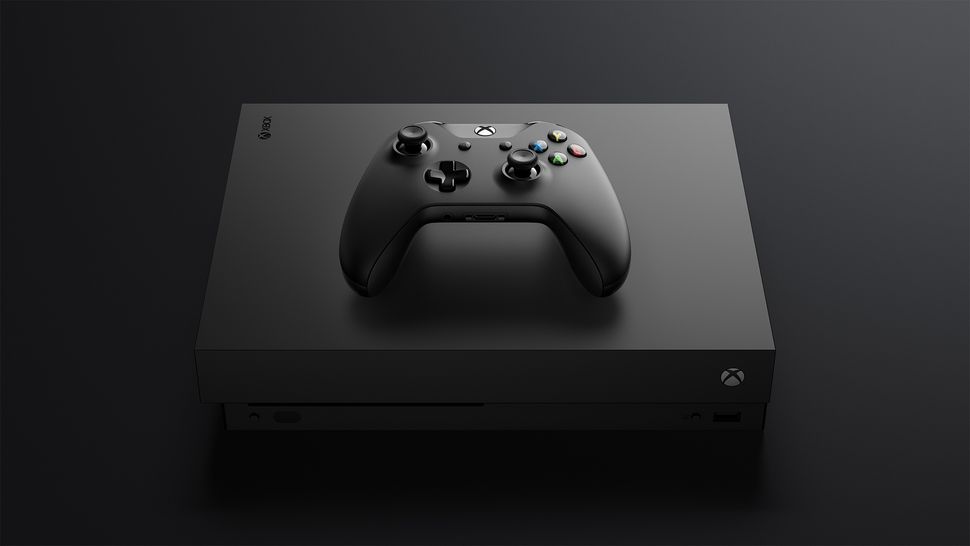 Starting out on the PS4 side, the PS4 Slim is straight up the smallest of the major consoles available right now, measuring in at 10.4 x 11.3 x 1.5 inches and serving as the baseline PS4 for most consumers – completely replacing the original PlayStation 4. It doesn't give you 4K resolutions, even for video, but it can still play every game from the PS4's impressive library.
The PS4 Pro was the original 4K console, coming out an entire year before the Xbox One X – even if Microsoft's box eventually outpowered it. It measures 12.8 x 11.6 x 2.1 inches. While the PS4 Pro does support native 4K gaming to some extent, it doesn't include a 4K Ultra-HD Blu-Ray Player, an omission that attracted some flak for Sony.
PS4 vs Xbox One: connectivity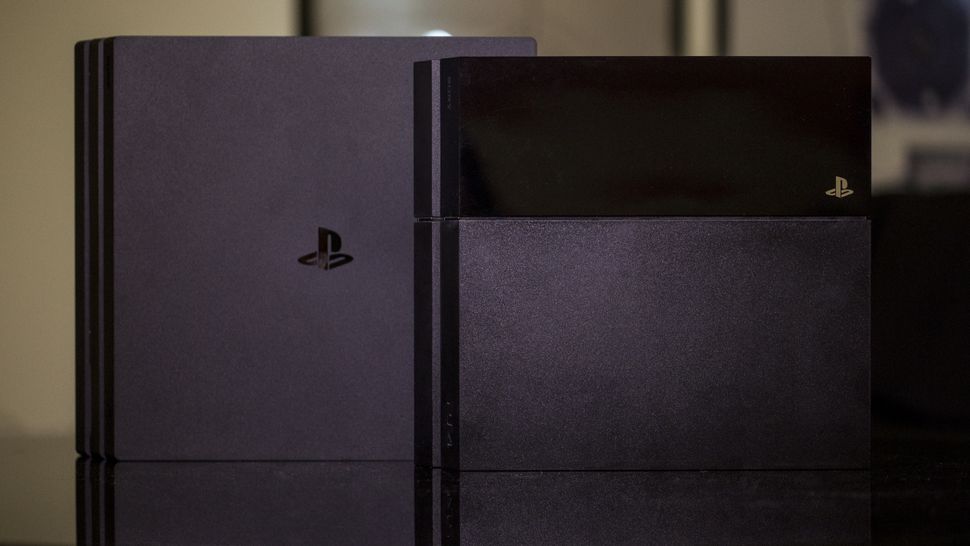 The PS4 Pro and PS4 Slim have similar inputs, although they are slightly different. Each has a single HDMI out, a single USB port in the back (two in the front), an Ethernet port, and power.
The only difference between the Pro and the Slim is that the Pro has an Optical Audio out, while the Slim drops it. One of the most compelling things about PS4 connectivity, however, is that both versions allow users to swap out the internal hard drive with another one of their choice.
All versions of both the Xbox One and PS4 support 802.11 ac Wi-Fi and Gigabit Ethernet – so no matter which console you pick to decide on, you won't have to worry about network compatibility. However, due to the downfall of Kinect, if you want to use a Kinect with either version of the Xbox One, you'll need an adapter.
PS4 and Xbox One are devoid of remarkable characteristics on the front. There's a Blu-ray/DVD combo drive to the left (which can play Ultra HD Blu-rays on the Xbox One S and Xbox One X) and their respective, muted-color logos to the right. PS4 has a pair of USB ports tucked between its sandwich-like halves, next to where the disc drive is located.
One thing the Xbox One pulls ahead with is smart home integration. 2018 saw Microsoft announce support for Amazon's Alexa voice assistant, meaning your Xbox One can communicate with Amazon's line of Echo smart speakers or other Alexa-enabled devices –which might be a practical alternative to using voice commands through Kinect.
PS4 vs Xbox One: is PS4 or Xbox more powerful?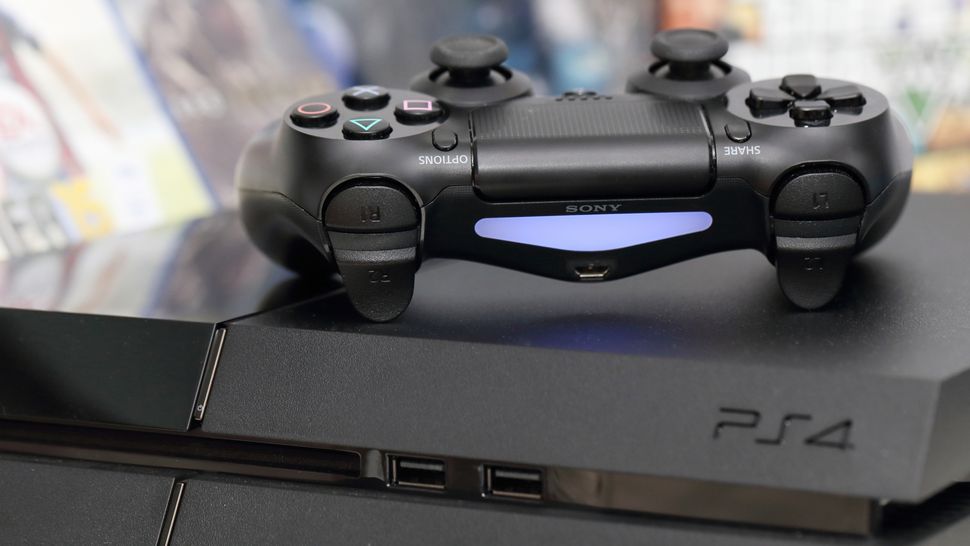 PS4 and Xbox One multiply the power of Xbox 360 and PS3. More importantly, they're built with smarter internal designs, learning from some mistakes of last-generation consoles.
Chip manufacturer AMD is behind most of these upgrades. Both the original Xbox One and the Xbox One S have a custom, 1.75GHz AMD 8-core CPU, while the Xbox One X bumps that up to a 2.3GHz 8-core chip.
The base PS4 CPU remained clocked at 1.6GHz and contains a similar custom AMD 8-core CPU with x86-based architecture, while the PS4 Pro bumps that clock speed up to 2.13GHz.
The original PS4 boasts a 1.84 teraflop GPU that's based on AMD's Radeon technology. Meanwhile, the original Xbox One graphics chip, also with an AMD Radeon GPU, had a pipeline for 1.31 teraflops, although this increased to 1.4 teraflops with the Xbox One S and to a whopping 6.0 teraflops on the Xbox One X.
The PS4 Pro, meanwhile, has a GPU with a considerably increased 4.2 teraflops of graphical horsepower. When it came to the original consoles, the PS4 won out in terms of raw power, although the Xbox One S closed the gap considerably. Microsoft, with the release of the Xbox One X, took the title of "most powerful console" from Sony.
PS4 vs Xbox One: RAM
Even more controversial is the memory under the consoles' matte black hoods. It's not the amount of RAM at issue – both are future-proofed with 8GB of RAM – it's the type of RAM used.
Both the PS4 and PS4 Pro have a distinct advantage with faster 8GB GDDR5 memory, while both the original Xbox One and the Xbox One S went with the slower bandwidth of the 8GB DDR3 variety. But, wait, there's more to it.
Neither system allocates all of that RAM to game developers – some is reserved to run their respective operating systems.
PS4 reserves up to 3.5GB for its operating system, leaving developers with 4.5GB, according to the documentation. They can sometimes access an extra 1GB of "flexible" memory when it's available, but that's not guaranteed.
Xbox One's "guaranteed memory" amounts to a slightly higher 5GB for developers, as Microsoft's multi-layered operating system takes up a steady 3GB. It ekes out a 0.5GB win with more developer-accessible memory than the PS4 consoles unless you factor in Sony's 1GB of "flexible" memory at certain times – then it's 0.5GB less.
Then, you get to the Xbox One X, which blows away the other consoles by offering a drastically higher 12GB of RAM, meaning that game developers have access to a whopping 9GB of RAM for games (a necessity when playing in native 4K).
The consoles currently on the market now have similar AMD architecture at their core, but contrast like apples and oranges when it comes to memory.
PS4 vs Xbox One: graphics comparison
In this section we'll be comparing the graphical performance of the Xbox One S with the base PS4, as well as comparing the more powerful Xbox One X and PS4 Pro consoles.
FIFA 18
FIFA 18 does very well on the PS4 Pro and the Xbox One X, with native 4K video output available on both. Despite the differences in the specs of the two machines, there isn't too much to separate the two versions of the game.
Digital Foundry's analysis of the two versions suggests that the only real difference is a slightly better draw distance for the grass on the Xbox One X version of the game.
We'd be wary about drawing too many conclusions about what this says about the relative capabilities of the two consoles. We'd say this is probably a matter of EA having not quite pushed the Xbox One X to the limits of what it's capable of.
Middle-earth: Shadow of War
It's a completely different story when it comes to Middle Earth: Shadow of War.
Although the game doesn't run at native 4K on either console, it runs at a slightly higher resolution of 1980p on the Xbox One X compared to the PS4 Pro's 1620p.
Beyond resolution Digital Foundry notes that there are a number of other improvements present on the Xbox One X version of the game. This version has much better textures thanks to the improved memory bandwidth the hardware offers.
The overall result is an image that's much clearer overall on Microsoft's console.
The Xbox One X version is also more configurable, with the option to turn its Dynamic Resolution mode on and off. We're not sure why you would, since this negatively impacts frame rate in favor of resolution, but it's nice to have the option.
Diablo 3
Diablo 3 is another game where Digital Foundry has noted the Xbox One X scores another performance win over the PS4 Pro. Both versions are capable of 4K, but the PS4 Pro dynamically scales down significantly more in outdoor areas.
Dynamic scaling is something both consoles do, but it's more of a issue on the PS4 Pro. That said, beyond resolution both games come packing exactly the same textures.
Conclusion
Overall, the Xbox One X is certainly capable of much better graphics and much greater visual customization than the PS4 Pro thanks to its greater power. Looking at FIFA 18 and Shadow of War together, however, shows that better graphics won't necessarily be the case across every single game – it's really down to the individual developers. That said, the Xbox One X is certainly the more future-proofed option for those interested in getting the best 4K assets.
PS4 vs Xbox One S: graphics comparison
While the Xbox One X appears to have the edge over the PS4 Pro, it's a different story when it comes to the Xbox One S and PS4.
A gameplay video on YouTube of GTA 5 pans between the two next-gen versions of the game with a definitive answer. The base PS4 GPU is able to handle more foliage in environments than the base Xbox One.
Yes, you literally have to get into the weeds to see the differences, though both the PS4 and Xbox editions of GTA 5 look stellar compared to their last-gen counterparts.
In the Metal Gear Solid 5 comparison, there's slightly more clarity to the PS4 version. Specifically, distant textures and moving objects appear softer among the otherwise identical Xbox One visuals.
It's a trend we're seeing from PS4 games that achieve a 1080p resolution at 30 or 60 frames per second, when their Xbox One counterparts run at 720p or 900p at 30 or 60 fps.
This is a trend that's continuing today, with video analysis, such as the one below, indicating that Battlefield 1 runs at a consistently higher resolution on the PS4 than the Xbox One, with both consoles hitting the same variable 60 fps frame rate.
It's a similar story when it comes to Titanfall 2, which likewise runs at a lower resolution on the Xbox One.
Overall, the PS4 appears to have the edge on the Xbox One, but both are left in the dust by their more powerful younger siblings.
PS4 vs Xbox One: what's in the box?
At launch, Xbox One came with the console, a controller, and the Kinect camera – which bumped up the price while annoying many who weren't impressed by the motion capture tech. Subsequent Xbox One bundles included Forza Horizon 3 or FIFA 17 for the same price, while newer, cheaper systems have eliminated Kinect completely while promoting the latest Xbox games – such as Forza Horizon 4.
Both the Xbox One S and Xbox One X boxes contain an HDMI cable and a 14-day free trial for Microsoft's Xbox Live Gold online service. There's no USB charging cable, as the Xbox One controller uses batteries out of the box. However, while the Xbox One S All-Digital Edition box comes with all this, it includes three digital game downloads and a free trial of Xbox Game Pass - Microsoft's game subscription service.
Inside both the PS4 and PS4 Pro boxes are the consoles and a single DualShock 4 controller. Wires include an HDMI cable (Sony learned its lesson after backlash for not including one with the PS3) and a micro-USB cable for the controller.
Don't throw out the box right away. Tucked inside is a 30-day subscription to PlayStation Plus and a wired mono earbud. You'll get much better sound out of a full-size gaming headset, but it's nice to have a basic one included.
PS4 vs Xbox One: the controllers
When you're comparing controllers between the PS4 and Xbox One, you should consider size, comfort, and battery life – but, even beyond these aspects, personal preference is going to go a long way. The good news is that both conform to your hands better versus the less ergonomic Xbox 360 and PS3 versions.
Microsoft, even further from just improving on the Xbox 360 controller for the Xbox One controller, released the Xbox Elite Wireless controller back in 2015. This gamepad, directed towards pro gamers, includes four back pedals, two settings for the left and right shoulder buttons, swappable analog sticks and a new and improved D-pad. These features come at a premium though, costing $149 or £119.
There's also a newer version of the pro gamepad available with the Xbox Elite Wireless Series 2 controller, which improves greatly on its predecessor but will cost you £159 or $179.
Sony's DualShock 4 also improves on the previous generation. The handles of the PS4 controller are a lot easier to grip and are more comfortable when playing for extended periods. Plus, the analog sticks now have a nice divot, making precise movements a lot easier.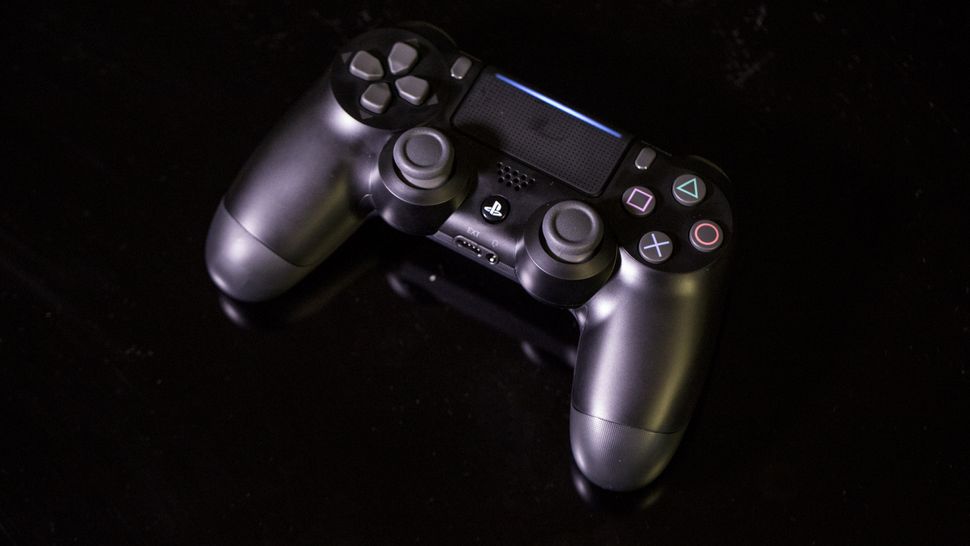 With the newer DualShock 4 that's come out alongside the PS4 Slim, the controller has seen a further improvement with the addition of a wired connectivity mode, eliminating input lag associated with Bluetooth connections.
The PS4 controller's front touchpad and mono speaker are a unique way to interact with games, and developers are starting to find ways to adopt this technology into their control schemes.
Which controller is better? There's a lot of satisfaction with the PS4 gamepad, but that may have more to do with people's surprise at how much more comfortable the DualShock 4 is compared to the DualShock 3 – that wow factor may eventually wear away. It also comes with a rechargeable battery pack, rather than relying on AA batteries, as the Xbox One controllers do.
The Xbox One vs PS4 controller comparison ends up being a matter of taste. Some gamers are accustomed to Sony's parallel dual analog sticks, while plenty of others opt for offset analog sticks that have been part of the Xbox universe since the beginning.
PS4 vs Xbox One: cameras
Back when the PS4 and the Xbox One launched, their respective cameras were hailed as being one of the most important aspects of the machines. However, in the years that followed, both Microsoft's Kinect and Sony's PS Camera have fallen out of favor and popularity. The latter has gained a new lease on life as an essential part of the PSVR ecosystem, but remains almost entirely unused otherwise.
That's a shame because the new Kinect technology looked very promising, tracking up to six skeletons at once and processing 2GB of data per second. It could even pick up heart rates, facial expressions and 25 joints, thumbs included. The camera's 60% wider field of vision compared to the Xbox 360 Kinect remedied the annoying "stand 6 feet away" error messages we experienced last time around.
Xbox One Kinect was certainly powerful, it just needed more games. Right now, there are few reasons to keep the 1080p camera plugged in, especially since the whole platform has been shuttered.
The PlayStation camera doesn't have as much to offer at this point either, but it's hard to find in stock. Formerly called the PlayStation Eye, it features two 1,280 x 800-pixel cameras in a body that's slimmer than the Kinect.
The included robot mini-game The Playroom has been updated since the console launch, but little else besides the Just Dance series requires the device.
You will, however, need a PlayStation camera if you want to use a PlayStation VR, since the headset uses the camera to know where your head is. With the PSVR, the camera has fast-changed from an optional accessory to an essential piece of kit. - though you'll find it comes bundled in with a PSVR starter pack.
PS4 vs Xbox One: games
Both the PS4 and Xbox One now have substantial games libraries. The PS4 has just over 2,000, of which over 299 are PS4 exclusives, while the Xbox One has about nearly 2,000 games – with less half the number of exclusives the PS4 has.
The Halo and Gears of War series stand above all others on Xbox One if you're into shooter games, while Cuphead features some fantastic, colorful boss battle action and Sea of Thieves offers a high-seas multiplayer experience like no other. Halo: The Master Chief Collection lets us relive all the old classics, although the experience was somewhat spoiled by a number of technical problems that have never been fully solved.
But, it's with its exclusive racing games that the Xbox One really excels, with the Forza Motorsport and Horizon titles being excellent entries in the series.
The Xbox platform also stands apart thanks to Xbox Game Pass. This subscription service gives players access to a rotating list of more than 100 games for a monthly fee and first-party Xbox games come to it on release day. One Xbox One game on the horizon that will arrive on the service is Halo Infinite, which is sure to be one of the best games on the Xbox One.
Microsoft's number of exclusives pales compared to Sony, though the former is clearly making a concerted effort to amend this with the creation of five new gaming studios and numerous acquisitions, including Bethesda.
Either way, the quality and quantity of Sony's exclusives have really impressed us this generation. We awarded Uncharted 4 a 'Play it Now' rating, the highest on the previous TechRadar scoring system. Remasters of The Last of Us and Shadow of the Colossus also impressed and Horizon Zero Dawn was a huge hit.
Even in its later years, the PS4 is still coming out with generation-defining exclusives, Ghost of Tsushima and the five-star The Last of Us 2 being two stand-out examples of this.
It's worth bearing in mind that when it comes to the next generation Xbox is supporting cross-generation play so all of its new releases are going to work on your Xbox One for a good while. Sony on the other hand is looking to embrace PS5 exclusives, so if you're looking for a current-gen console with staying power the Xbox One could come out on top.
Sony is, of course, offering backwards compatibility between the PS5 and the PS4 and there are upgrades from current-gen to next-gen versions of games on offer but there will be new PS5 games in the future that you won't be able to access on your PS4 while Microsoft is promising it won't have any Xbox Series X exclusives for the first few years, and that Xbox One players won't be left behind in the leap to next-gen.
Want to say up-to-date on the latest top titles on each platform? Don't miss our round-ups of the best PS4 games and best Xbox One games!
PS4 vs Xbox One: indie games
Our most-wanted PS4 games list doesn't end there, because Sony got out in front of supporting independent game developers. Octodad: Dadliest Catch (Young Horses) and Transistor (Supergiant Games) came to Sony's console years ago.
Meanwhile, the Xbox One has also seen some excellent smaller games, including Ori and the Blind Forest. Xbox Game Pass has also given these indie gems a much bigger platform that allows players to try out titles they maybe wouldn't have otherwise.
Indie games have exploded on each console over the last few years, thanks to both Sony and Microsoft enacting policies and releasing tools that all but eliminates the barrier to entry of developing for each system.
PS4 vs Xbox One: media
In the past with Sony's PS2 and PS3 consoles, they built a huge audience just by virtue of those consoles doubling as DVD and Blu-ray players that were priced competitively with standalone devices at launch.
That's what makes it so shocking that Microsoft has beaten them to the punch this time around, with the Xbox One S and Xbox One X being the first consoles to feature Ultra-HD Blu-ray compatibility .
Ultra HD Blu-rays are the latest and greatest disc format, and offer the best audio and video quality if you're looking to watch movies at home. The amount of discs available is slightly thin on the ground as it currently stands, but the situation is sure to improve in the future as the number of 4K releases ramps up.
Of course, streaming is now the dominant way of consuming media at home, and the Xbox One S, the Xbox One X and the PS4 Pro are all able to handle 4K streams from the likes of Netflix and Amazon Prime. The limitations of streaming mean that the image quality won't quite be as good as physical media, but it's a much cheaper way to access 4K content.
We'll delve into more detail about the availability of apps for each console below.
PS4 vs Xbox One: apps
The Xbox 360 and PS3 proved to be more than just gaming machines, and Xbox One and PS4 are no different. Of course, most third-party apps are shared across both platforms.
One key difference between the consoles as they currently stand is access to 4K streaming services. While you'll have to opt for the more expensive PS4 Pro if you want 4K streaming services on a Sony console, both the Xbox One S and X are capable of 4K streaming.
In terms of the apps themselves, all next-gen gamers have access to Netflix, Amazon Instant Video, Spotify, Hulu Plus, Crackle, Vudu and Redbox Instant as well as baseball subscription service MLB.TV.
Xbox One corners the app-filled market with ESPN, Fox Now, FX Now, NFL, TED, The CW, Twitch, Univision Deportes, Verizon FiOS TV and YouTube. It also has Microsoft's own OneDrive, Skype and Xbox Music and Xbox Video services.
That contrasts with PS4. Sony's console features Crunchyroll, Epix, NBA Gametime, NHL GameCenter Live, YuppTV, the WWE Network, VidZone, and Sony's own foray into being a cable provider with PlayStation Vue.
Initially, Xbox One had first access to HBO Go before PS4, but now both consoles have the premium channel as an app – at least, if your cable provider in the US isn't Comcast. And, even if it is, both systems now support HBO Now, which lets you view HBO programming without a cable subscription.
More niche apps are expected as time goes on, so this is hardly the final list of apps for Xbox One and PS4.
Are PS4 and Xbox One backward compatible?
The Xbox One vs PS4 comparison first got really interesting at E3 2015. After teasing Xbox 360 emulation, Microsoft announced Xbox One backward compatibility for Xbox 360 games. This was expanded to original Xbox games at E3 2017.
"We won't charge you to play the games you already own," jabbed Microsoft at Sony during its E3 press conference. Over 400 disc and downloadable Xbox 360 and Xbox titles will work on Xbox One, and the features of the newer console – like streaming and taking screenshots – crosses over to older games.
Microsoft launched Xbox One backward compatibility in November 2015, and a recent update saw its functionality expanded to include multi-disc games. Since then, the manufacturer has continued to bring more and more games to the console.
Microsoft's game subscription service, Xbox Game Pass, has allowed subscribers to delve into hundreds of Xbox games from past and present, bringing a large number of Xbox titles to one platform as well as some EA titles and Bethesda titles.
Sony's PlayStation Now service, like Game Pass, was a game subscription service that, for a flat monthly fee, gives you access to a library to hundreds of games. In terms of quantity of games, it won out but Xbox has the edge when it comes to quality as Xbox puts its latest releases on Game Pass on day one, which PlayStation didn't. While PS Now is no more, that's been merged into PS Plus instead.
Sony has expanded its game streaming service to include PC and the service now includes PS1, PS2 and PS4 games in addition to the previously PS3-only lineup. None of these options are 100% foolproof yet. That means you'll need to keep your Xbox 360 and PS3 in order to play more niche games that haven't been made backwards compatible on Xbox One or haven't been added to PlayStation Now.
PS4 vs Xbox One: other differences
The look of the console, the feel of the controller and the appeal of the games list are the main differences from which consumers will decide between the PS4 and the Xbox One.
However, there are other factors at play one should consider before buying into a new system. At the top of that list is a significant question: where do most of your friends play? While limited cross-platform multiplayer options are rolling out, you don't want to be split up from your friends when playing the top titles on either platform.
Both Microsoft and Sony are charging for multiplayer this console generation, whereas PS3 gamers got to log into matches for free. Sony sadly moved closer to Microsoft in this way, while Microsoft moved closer to Sony by tearing down the Xbox Live app paywall. You no longer have to subscribe to stream Netflix and other apps.
The PS4 vs Xbox One comparison has evolved in the past few years, mostly because Microsoft's plans have shifted: from Xbox One price drops to more lenient paywall policies to graphics specs upgrades. These two last-gen consoles are now on a more even playing field, making the choice harder.
PS4 vs Xbox One: verdict
Now that we've taken you through the positives and negatives of each console you've probably got a good idea of which is the one for you. If we go by numbers, the PS4 has won this console war, selling 102 million units and becoming the second best-selling console behind the PS2. Meanwhile, Microsoft won't reveal the Xbox One sales, but they're predicted to be between 30 and 70 million.
The PS4 may not be as powerful as the Xbox but, for its game library alone, we would say it's the better of the two. But really it comes down to your priorities when it comes to a console.
When it comes to future-proofing in the face of the next-generation consoles, it's certainly worth noting that the base-level PS4 doesn't offer any of the 4K capabilities of its Xbox One S counterpart and Microsoft's commitment to cross-generation support through its Smart Delivery system means that your Xbox One is likely to stay relevant for longer. Though it should also be noted that Sony is offering backward compatibility in the PS5 and upgrades to new-gen versions of games.
Sign up for Black Friday email alerts!
Get the hottest deals available in your inbox plus news, reviews, opinion, analysis and more from the TechRadar team.
Adam was formerly TRG's Hardware Editor. A law graduate with an exceptional track record in content creation and online engagement, Adam has penned scintillating copy for various technology sites and also established his very own award-nominated video games website. He's previously worked at Nintendo of Europe as a Content Marketing Editor and once played Halo 5: Guardians for over 51 hours for charity. He is now an editor at The Shortcut.