Best PS4 accessories in 2023
Best
Contributions from
last updated
Here's our picks for the very best PS4 accessories that you can get right now
Best PS4 accessories: Quick guide
1. The list in brief
2. Best headset
3. Best controller
4. Best racing wheel
5. Best fight stick
6. Best for immersion
7. Best storage
8. FAQs
The PlayStation 4 might be over a decade old by now, but plenty of players are still sticking with their aging systems despite the arrival of newer hardware meaning that there is still demand for the best PS4 accessories. This isn't too surprising, though, especially when you consider the high price of the PlayStation 5 and the fact that there are still a wealth of upcoming games coming out for the PS4.
If you want to save some cash, buying a PS4 in 2023 can still be a great option. The console still has an expansive library filled with a ton of the best PS4 games just waiting to be experienced and the age of many of these games now means that they can be bought fairly cheaply. The console itself is also very easy to find on sale, as part of a bundle, or even cheaper second hand.
If you're not going to get the latest hardware, however, picking up any one of the best PS4 accessories can go a long way to help improve the quality of your play. Whether it's a new headset, additional controller, or solution to expand your console's storage, many PS4 accessories can also be used with the PS5 making them a worthwhile purchase even if you're currently considering an upgrade.
If you already know what kind of accessories you require, visit our specific lists for the best PS4 controllers, the best PS4 headsets, and the best PS4 cooling stations. Otherwise, read on for our more general recommendations.
Best PS4 accessories: Quick list
Best PS4 accessories in 2023
Why you can trust TechRadar We spend hours testing every product or service we review, so you can be sure you're buying the best. Find out more about how we test.
Best headset for PS4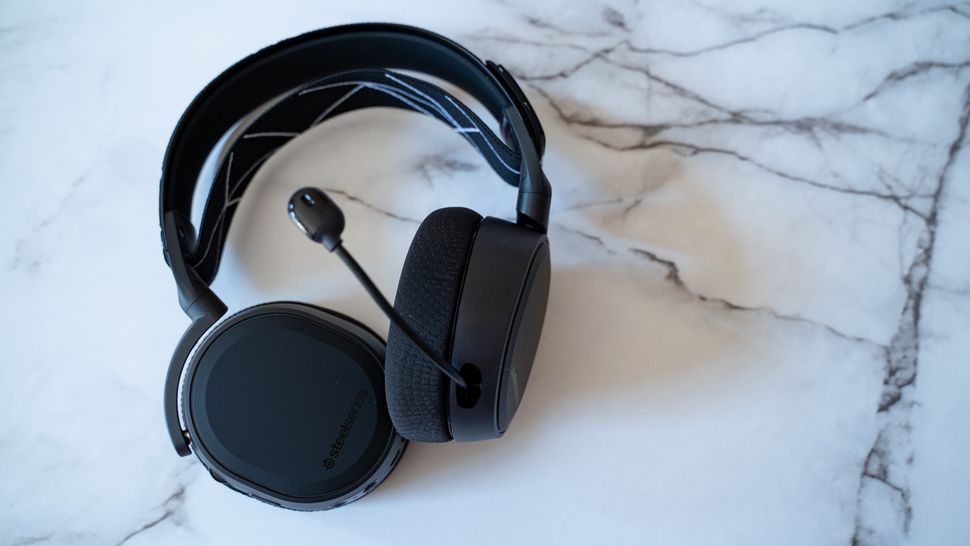 The best PS4 headset
Reasons to buy
+
Excellent audio quality
+
Solid microphone
+
Comfortable over long sessions
The SteelSeries Arctis 9 is our top pick for the best PS4 headset. As a headset is almost essential if you want to improve your auditory experience or chat with friends while you game, this also makes makes it an easy choice for the top PS4 accessory.
This wireless headset currently retails for $199 / £179 / AU$280, so it's definitely on the pricier end but you are really getting your moneys worth. The sound quality is here truly second to none and leads to much greater immersion in some of the PS5's top titles.
In our testing, we also found that the SteelSeries Arctis 9 was incredibly comfortable over long periods of time thanks to its luxurious leatherette ear cups. The microphone is also very capable, which should make gaming with your friends a breeze. If you want cheaper options, however, see some of the budget alternatives on our list of the best PS4 headsets.
Best controller for PS4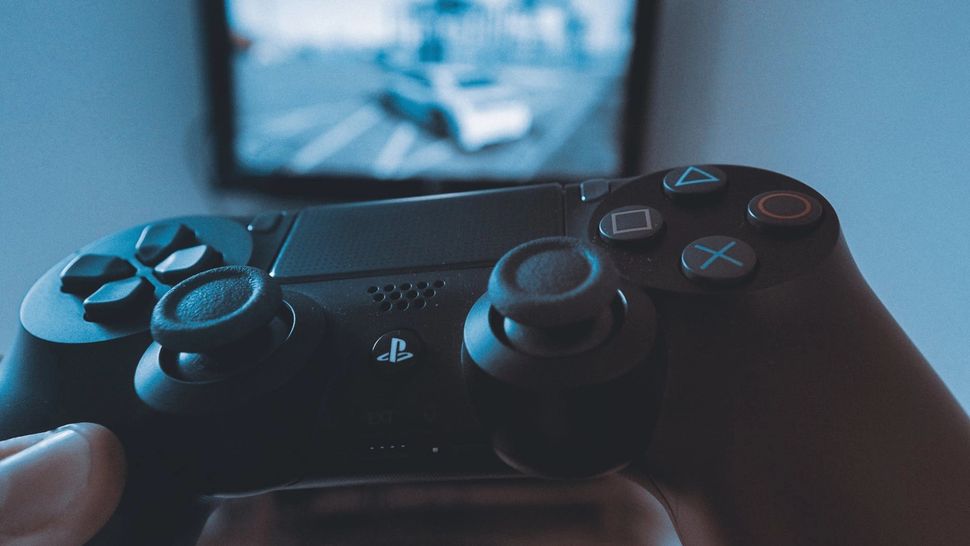 The best PS4 controller
Reasons to buy
+
Solid build quality
+
Touchpad works well
+
Good sticks and buttons
Although there is plenty of competition when it comes to deciding the best PS4 controllers, the official DualShock 4 takes the top slot. That's because it is very competitively priced at just $59.99 / £44.99 / AU$89 and, thanks to the PS4's age, you can frequently be found on sale considerably cheaper in regions like the US, the UK, and Australia.
In our testing, we found that the DualShock 4 was one of the most consistent performers on the console, bettered by its reliable Touchpad and an exceptional D-pad with solid buttons overall. The only real issue that we found was the battery life, which lasted anywhere from 4-8 hours depending on use. This isn't too strong compared to the competition and means that you will likely want to keep a USB cable handy for those longer playing sessions.
Best racing wheel for PS4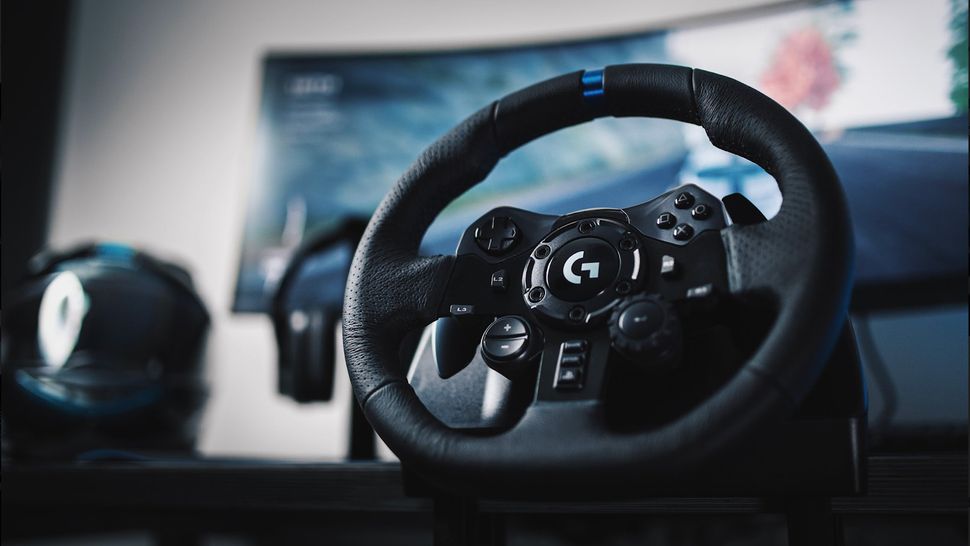 The best racing wheel for PS4
Reasons to buy
+
Excellent build quality
+
Powerful Trueforce force feedback
+
Great pedals for sim racing
The Logitech G923 may be one of the best PS5 racing wheels, but it works flawlessly with the previous-generation console as well. It offers accurate controls with a 900-degree lock-to-lock rotation, excellent pedals, and Logitech's impressive Trueforce tech. It's the perfect choice if you're going to be playing any of best racing games available on PS4.
This level of immersion comes at a high price point, though, and you can expect to spend $299.99 / £299.99 / AU$649. This is for good reason, as our testing found that the three-pedal system (which includes the clutch, brake, and accelerator) is one of the finest that we have ever used. They're built to last too and offer a forceful amount of realistic feedback, making sim racers even more authentic.
Best fight stick for PS4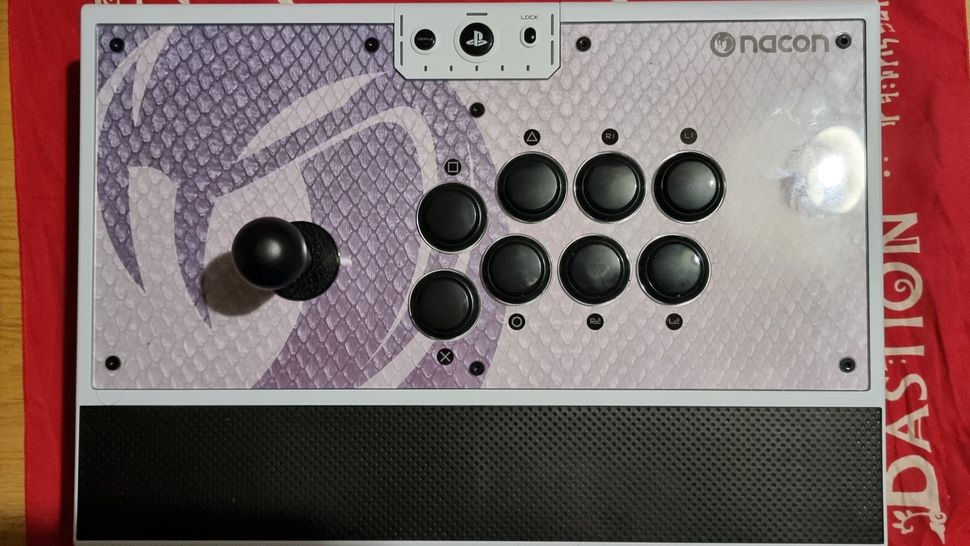 The best fight stick for PS4
Reasons to buy
+
Immaculate build quality
+
High quality stick and buttons
+
Compatible with lots of games
The Nacon Daija is our top pick for the best fighting game controller on PS4 and is an excellent accessory choice thanks to the console's extensive catalog of fighting games. Even the most recent AAA fighting titles are still hitting the system, including the excellent Street Fighter 6.
In our testing, we found that the Nacon Daija ranks well above its competition thanks to the ultra-responsive Sanwa joystick and robust buttons that lend the pad a very authentic arcade feel. It's a rugged design, however, which means that it could be considered too bulky side for some - especially if you want play with it on your lap. Despite this, there's nothing that comes close to this level of quality for the price.
While this price is very reasonable for a fight stick, it does set you back around $249.99 / £249.99 / AU$427, which is quite steep compared to other accessories. This is one for only the most hardcore fighting game fans.
Best PS4 accessory for immersion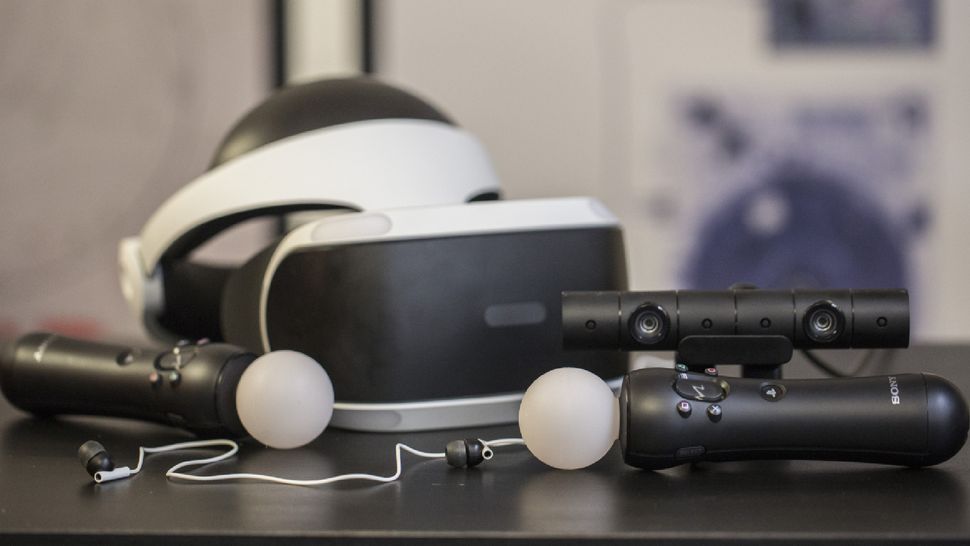 The best PS4 accessory for immersion
Reasons to buy
+
Affordable price and frequent deals
+
Comfortable and immersive
+
Good library of games
Reasons to avoid
-
Superseded by the PSVR 2
Despite having been replaced by the newer PSVR 2 for PS5, the original PSVR still has a lot to offer thanks to its large library of compatible titles. The price has also steadily fallen over the years, meaning that you can easily find the Starter Kit for around $165 / £145 (about AU$255). There are also frequent offers on bundles that contain more games.
The headset is both comfortable and immersive. If you're going to be picking one of these up, consider also grabbing something from our list of best games on PSVR. Experiences you definitely won't want to miss include the spine-tingling Resident Evil 7 and thrilling action shooter Superhot VR.
It is worth noting that for the full experience, you will also need to buy a separate PlayStation Camera and two Move controllers, as many of the best VR games require them.
Best storage for PS4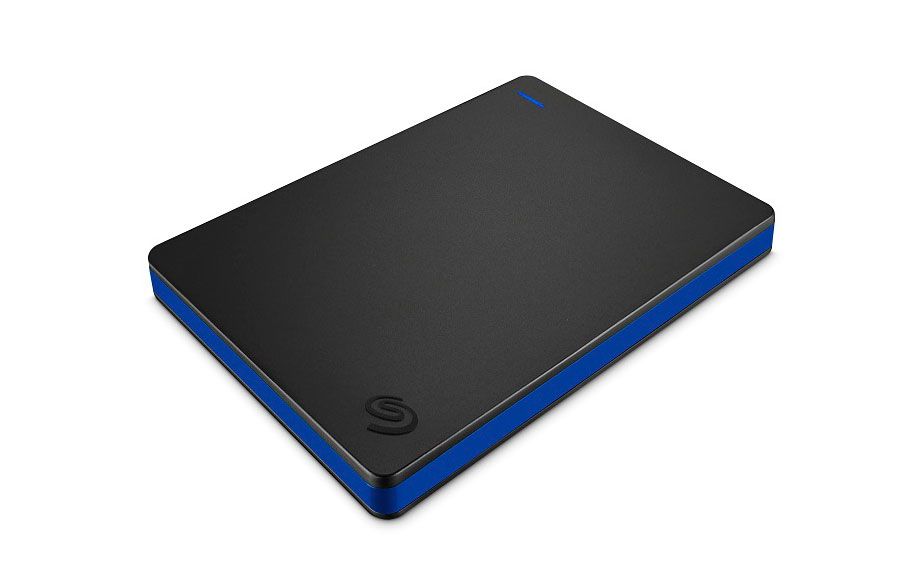 6. Seagate 4TB Game Drive
An essential PS4 accessory for more games
Reasons to buy
+
Plenty of storage space
+
Easy to install
+
Compatible with PS5
Reasons to avoid
-
Plenty of similar options available
An external hard drive is the easiest way to add more space to your console's storage and is much simpler than a fiddly internal hard drive change. There are some great models out there for solid prices but Seagate tends to make the biggest and the best of the bunch.
This 4TB beast will hold around 100 PS4 games and since it's made just for the system you know that it's going to work well. Make sure you check out our list of the best PS4 external hard drives for the full selection, but this one is a sure-fire success and, as a bonus, works just as well for storing games on the PS5 too.
Best PS4 accessories: FAQs
What accessories do you need for the PS4?
We recommend a decent PS4 headset and external hard drive the most so that you can download more games to play and chat with your friends without issue. However, extra controllers and specialist peripherals for certain genres are also worth considering as well.
Can you still buy PS4 consoles new?
You can still find PS4 Slim consoles brand new from retailers like PlayStation Direct in the US and the UK. The system is bundled with modern titles including Call of Duty: Modern Warfare 2 for a significantly cheaper rate than a new PS5 or paying over the odds for a pre-owned system.
After more accessories? Our best PS4 controllers and best PS4 headsets guides provide a deep dive into some of the best tech for the console.