Why you can trust TechRadar We spend hours testing every product or service we review, so you can be sure you're buying the best. Find out more about how we test.
Verdict
The Fitbit Ionic is a good wearable, but it's not the great smartwatch some had expected it to be.
There are lots of positives, including strong battery life, Fitbit Pay and built-in GPS, but there's also a lot missing, and that leaves this device feeling more like a fitness tracker, rather than a smartwatch in terms of features.
Controversial design is something Fitbit loves as well (remember the Fitbit Blaze?) and this isn't going to be the most attractive device for everyone.
Who's it for?
Fitbit has decided to bring a few smaller smartwatch features to a fitness tracker, so you've got the added benefits of things like Fitbit Pay, but they're mostly useful in an exercise capacity – so if you're looking for a fitness watch that goes the extra mile in terms of features, the Ionic could be for you.
It's also for you if you like the Fitbit brand and have previously used the app. If you're looking for something a little more substantial than a Fitbit tracker on your wrist but you don't want to switch to another platform, this will suit you well.
Should you buy it?
Even if you fall into one of the categories above, however, it's hard to recommend the Fitbit Ionic when there are so many great options out there for smart wristwear that offer better value.
Fitbit has priced the Ionic at around the same level as the most premium Android Wear and Tizen choices and even in line with the Apple Watch 3 (though a little lower than the Apple Watch 4), all of which offer a nicer design and better features.
If you really like the design of the Ionic, and think the fitness features on offer are worth the money, then this will be a good purchase for you, but there are lots of other smartwatches that we prefer.
First reviewed October 2017
The competition
Here we're going to run you through some of the alternative watches you may want to buy instead of the Fitbit Ionic.
Fitbit Versa
Coming almost six months after the Ionic, the Fitbit Versa has a lower price than this watch and comes with lots of the same features. The design is a touch smaller, so if you don't want a behemoth taking over your wrist, the Versa may be made for you.
The biggest difference is there's no GPS on the Fitbit Versa. That means you'll need to go running with your smartphone to be able to track your location by connecting your watch up and using the Connected GPS tech.
Apart from that, there's a lot to love from the Fitbit Versa and it may be worth you taking a look at our review before you dive into buying the Ionic.
Read our full Fitbit Versa review
Don't want to spend lots? Also try the Fitbit Versa Lite
Apple Watch 4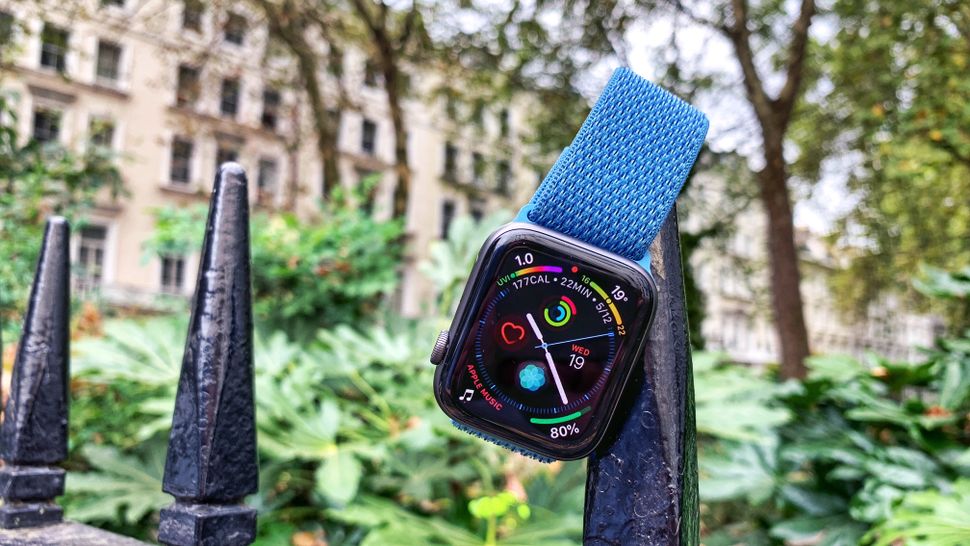 The latest wearable from Apple, the Watch 4 is its most accomplished smartwatch yet with LTE connectivity to allow you to use it truly without your phone.
That's something the Fitbit Ionic can't offer either, so if you want to be able to go running without your phone and still receive phone calls you may want to opt for Apple's watch instead. The Apple Watch 3 is also worth considering and is more in line with the price of the Fitbit Ionic.
Read our full Apple Watch 4 review
Samsung Galaxy Watch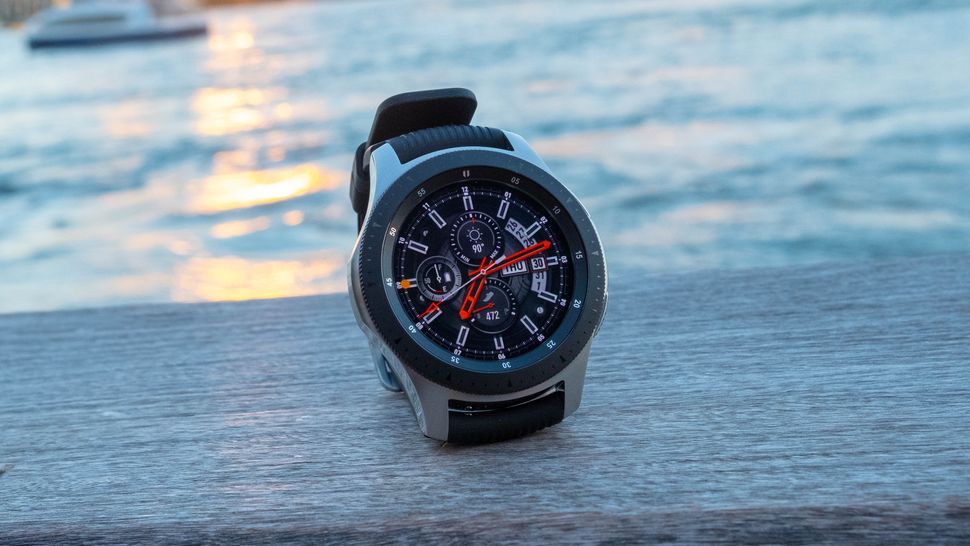 Samsung has a lot of experience making smartwatches now and the Samsung Galaxy Watch is arguably its best device yet. We gave it four stars when we reviewed it citing a great design, long battery life and strong software as the key highlights.
There are some issues such as a lack of apps - something the Ionic suffers from too - but that's something that's improving all of the time.
Read our Samsung Galaxy Watch review
Looking for an alternative? Check out our full guide to the best Garmin watches
James is Managing Editor for Android Police. Previously, he was Senior Phones Editor for TechRadar, and he has covered smartphones and the mobile space for the best part of a decade bringing you news on all the big announcements from top manufacturers making mobile phones and other portable gadgets. James is often testing out and reviewing the latest and greatest mobile phones, smartwatches, tablets, virtual reality headsets, fitness trackers and more. He once fell over.