Why you can trust TechRadar We spend hours testing every product or service we review, so you can be sure you're buying the best. Find out more about how we test.
Verdict
The Asus ROG Phone 2 is the ultimate gaming phone, with fierce looks, a suite of over-the-top accessories, truckloads of power and a unique screen that's as smooth as they come.
Even if you're not into gaming, the ROG Phone 2 is still a dream to use given its exceptional battery life, performance, and storage.
So while it isn't going to be for everyone, if you like what you see and are prepared to spend flagship prices, it's a great all-rounder and a champion of a gaming phone.
Who's this for?
Of course, if you're a mobile gamer it doesn't get any better than this, but we'd go so far as to say the ROG Phone 2 transcends gamer-only appeal.
Anybody looking for the most ludicrously spec'd phone that appears as overloaded as it is should consider the ROG Phone 2 - nothing else comes close from a geek-factor point of view.
On a practical level, the ROG Phone 2 is also a battery champ and has stacks of storage, making it a winner if you're a frequent on-the-go movie watcher or long-haul flyer eager to download media.
Should you buy it?
If you're looking to spend flagship bucks, love the ROG Phone 2's look and can deal with its size, it's easy to recommend. Everything about this phone impresses, with its least impressive feature, its camera, still being no slouch.
There's no water resistance or wireless charging and it isn't the sleekest phone around, so it doesn't have every gizmo going, but it isn't far off.
First reviewed: October 2019
Competition
The Asus ROG Phone 2 isn't the only supercharged phone on the market. The following three are strong alternatives.
Black Shark 2
The Black Shark 2 is the best gaming phone under £500 (roughly $620/AU$880). It's loaded up with half the RAM and a quarter of the storage as Asus's latest and greatest, but it still has a zingy OLED display, RGB lighting, and accessories aplenty, giving you gaming clout at a lower price.
Read our full Black Shark 2 review
OnePlus 7T
The OnePlus 7T matches the ROG Phone 2 when it comes to benchmarks thanks to the same Snapdragon 855 Plus chipset inside, though with less RAM, it shuts background processes off more aggressively.
That said, it's also loaded up with a much more accessible design, a more versatile camera and an almost-as-smooth 90Hz display.
Read our full OnePlus 7T review
Apple iPhone 11 Pro Max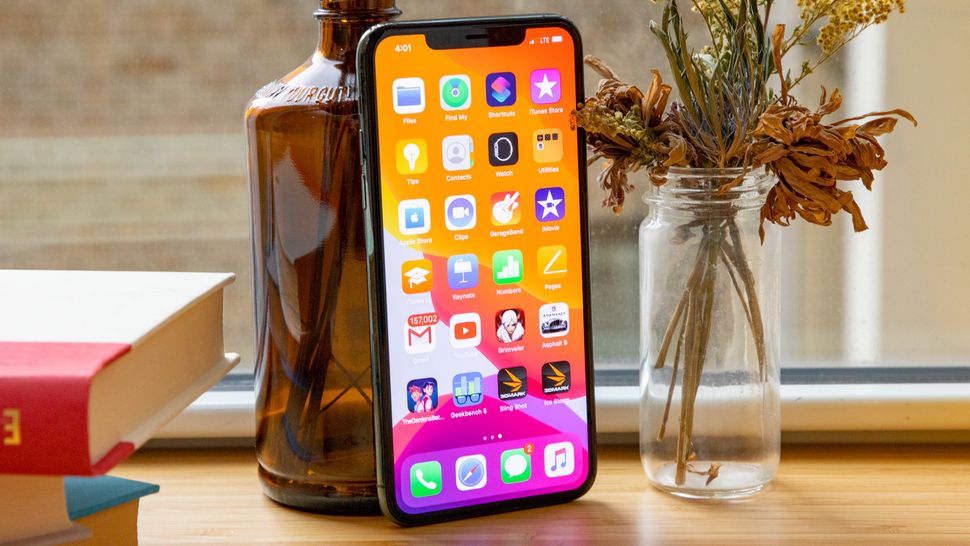 While the ROG Phone 2 is the best gaming phone from an ergonomic and designed-for-purpose point of view, the iPhone 11 Pro Max is the ultimate gaming choice for anyone in the Apple ecosystem.
Its display is sharper, Apple's game selection is excellent, and there are plenty of accessories to add gamepad functionality to Apple's flagship.
Read our full iPhone 11 Pro Max review
Basil Kronfli is the Head of content at Make Honey and freelance technology journalist. He is an experienced writer and producer and is skilled in video production, and runs the technology YouTube channel TechEdit.