The best MacBook Pro cases for 2023: protect your investment
Isn't your new MacBook Pro worth the protection?
VERDICT
REASONS TO BUY
REASONS TO AVOID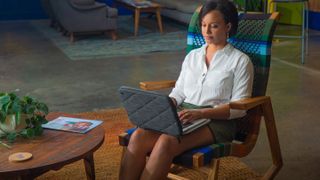 (Image credit: Twelve South)
You've made a significant investment with that beautiful MacBook Pro in front of you, whether it's brand new or an older model. It is important to keep it safe and protected, so you might want to consider investing in one of the best MacBook Pro cases available.
Laptops are not built to withstand accidental falls compared to mobile devices like iPhones. For this reason, it is crucial to safeguard your valuable MacBook Pro by using a highly-rated protective case.
Before purchasing a MacBook Pro case, it's essential to consider the vast selection available and choose one best suited for your needs.
We have compiled a guide with several promising options to assist you in your search. These options include laptop sleeves and covers, messenger bags and backpacks, business-style bags, handbags and totes, and organizers.
Our team has extensively tested and evaluated numerous MacBook cases. Although some of the products on our list of the best MacBook cases have not been experimented with in our labs, we can confidently recommend them. We have considered our experts' experience and opinions, online reviews, the brand's reputation, and the product's capabilities and unique features.
When selecting a case for your MacBook Pro, it's essential to verify that it's the right size for your model. Apple's MacBook Pro is currently available in 13-inch, 14-inch, and 16-inch sizes. The options listed below are usually available in each size, but it's always best to double-check before buying.
The best MacBook Pro cases 2023
Why you can trust TechRadar We spend hours testing every product or service we review, so you can be sure you're buying the best. Find out more about how we test.
Best sleeves and covers
The best sleeves and covers for MacBook Pro are straightforward. These tend to be the ones that are used every day, either in your home or to work and back again. Sleeves are designed to protect your laptop when it's not in use, while covers stay on the machine 24/7, even during use. Sleeves and covers are typically, but not always, the least expensive type of MacBook Pro case.
Case Logic Laptop and MacBook Sleeve
A sleeve for most people
+ Available in various colors and sizes
+ Good price
- Good, not great padding
These snug sleeves come in a range of colors and offer excellent value. The clean design is accented with woven webbing on the sides, adding a subtle texture touch. It can be used alone or slipped into your bag. There are more durable opinions, however, so keep this in mind.
Amazon review rating: 4.6/5
Mujjo Envoy Laptop Sleeve
For something different
+ Waterproof fabric
+ Foam-padded pockets
- On the more expensive side
This one-of-a-kind case is crafted from waterproof vegan leather and has a magnetic opening with a side opening that allows for hassle-free in-sleeve charging. It comes in navy and black and is compatible with both 14- and 16-inch MacBook Pro models.
Woolnut Leather Sleeve for MacBook
Simply gorgeous
+ High quality
+ Various colors
- On the expensive side
Woolnut offers a terrific lineup of cases and other accessories for Apple devices. Its impressive sleeves are designed to fit your MacBook Pro precisely yet still allow you to recharge it right in the sleeve. Each case is made from full-grain leather from Scandinavia with an interior made in 100% natural wood felt from Germany.
Sleek expression
+ Strong magnet for closing
+ Not bulkly
- Avoid paying full price
This case is crafted with premium quality and is designed to fit your laptop perfectly. It comes in various colors that are suitable for different MacBook Pro models. The sleeve has a sleek and minimalistic design, and the outside is coated with canvas finish, while the interior is quilted to safeguard your device.
Amazon review rating: 4.6/5
Harber London Slim Leather Folio Laptop Case
An elegant choice
+ Great color choices
+ Beautiful design
- Price
This leather sleeve from Harber London is excellent for those who prefer a minimal look. It is simple yet elegant, with leather on both the front and back. It is handmade in Spain and has a 100% wool felt lining. You can choose from four colors: black, tan, navy, and deep brown.
Your followers will love it
+ Unique design
+ Includes handle
- Is it too unique?
Looking for a MacBook case that stands out? Check out the SuitCase! Its eye-catching design is sure to impress. Plus, it's made with a thermoform shell that provides great protection and has dual weather-resistant zippers and a genuine leather handle. Currently, it's only available in dark gray.
Best messenger bags and backpacks
A messenger bag is a stylish and practical accessory that is worn over the shoulder with a long strap that goes across the body. It features a flap to close the bag and is typically made of durable materials such as canvas or leather. Backpacks, on the other hand, are a versatile option that provides ample storage space with a variety of pockets both inside and outside the bag. They are typically made of high-quality materials like canvas or similar materials to ensure long-lasting use.
Herschel Pop Quiz backpack
Look at those color choices!
+ Stylish and practical
+ Great price
- Too bulky for some
This backpack has been a favorite for a long time due to its trendy design and practical features. Crafted from sturdy canvas, it has a laptop compartment, several pockets, and a comfortable padded shoulder strap. It comes in various color combinations for everyone.
Amazon review rating: 4.7/5
Waterfield Vitesse Cycling Musette
Durability never looked so good
+ Will stand the test of time
+ Useful pockets
- Leather options are pricey
TechRadar has long been a fan of Waterfield, a San Francisco-based company that crafts bags in various shapes and sizes using a blend of leather and other materials. The Vitesse boasts an open interior and two accessory pockets, while its vintage charm remains intact even after years of usage. Choose from either waxed canvas or full-grain leather for a timeless look that never fades.
Timbuk2 Classic Messenger Bag
Familiar
+ Perfected design
+ Great price
+ Lots of pockets
The Timbuk2 messenger bag boasts a classic design and an affordable price tag. It is highly regarded for its spacious internal organizer, which can accommodate a laptop, pens, phones, and other accessories. The bag also features a side-entry pocket for easy access without having to undo the flap and an internal water bottle pocket. The bag is made from 100% recycled Eco Cordura material and comes in various colors.
Amazon review rating: 4.7/5
tomtoc 360 Protective Laptop Shoulder Bag
Military-grade protection
+ Terrific protection thanks to cutting-edge technology
+ Budget priced
+ Lots of color choices
The tomtoc computer briefcase is available in a variety of colors, and it offers top-notch protection with its 11-round military-grade design, thanks to CornerArmor technology. The front storage compartment is intelligently designed and features multiple small pockets for storing your charger cable, USB hub, iPad, and other essentials. To ensure your belongings stay secure, there's even a strap for an Apple AirTag or key.
Amazon review rating: 4.5/5
Harber London City Backpack
Luxury choice
+ Stylish
+ Pockets for tablets too
- Very pricey
If you prioritize style over price, you might want to take a look at the City Backpack. This backpack boasts a built-in compartment for MacBook Pro models of different sizes, as well as a pocket for your tablet and water bottle. It has a magnetic strap with aviation-grade aluminum buckles that are both comfortable and tailor-made. Moreover, it is handcrafted in Spain using full-grain cowhide leather in a range of colors.
Rains Backpack Mini Purse
Iconic design, only smaller
+ Great price
+ Unique design
+ So many colors
Introducing the Backpack Mini, a compact version of Rains' beloved Backpack. It features a flat laptop pocket that accommodates a 13-inch device with a sleeve, and a 15-inch model without. The Backpack Mini boasts a carabiner closure and is crafted from Rains' signature waterproof material. With a variety of color options available, this stylish and affordable bag is perfect for anyone's preferences.
Best business-style bags
Business-style bags remain a relevant choice, even though their popularity may have decreased slightly. These bags boast a classic and sturdy design that is not overly embellished. Despite their simplicity, they are highly functional and appropriate for numerous occasions, including professional settings and making a good impression on potential employers or clients.
Traditional. Inexpensive.
+ Value-priced
+ Just enough pockets
+ Versatile
This Amazon Basics bag comes in different sizes and has a classic design. It includes a front pocket for storing items that you need to access quickly. The bag comes with an adjustable shoulder strap and grab handle and is affordably priced. It also has a luggage pass-through for easy transportation when using rolling luggage.
Amazon review rating: 4.7/5
KROSER Laptop Bag Premium Laptop Briefcase
Budget-priced
+ Lots of room
+ Separate compartments for important devices
+ Did we mention the low price?
This laptop briefcase made of environment-friendly canvas poly fabric is the perfect example that a business-style bag doesn't have to be expensive. It has spacious compartments designed to accommodate both your MacBook Pro and tablet separately. Moreover, it features an expandable zipper that can be utilized for storing clothing or other bulky items whenever you need extra space.
Amazon review rating: 4.7/5
Another budget option
+ Low price
+ Great color combinations
+ Includes cable organizer
This inexpensive bag comes in multiple styles and features double-way SBS zippers, as well as a cable organizer bag. Plus, it's available in five different colors: pink, black, navy, gray, and blue/white stripes. You can trust that your laptop will be well-protected in this bag.
Amazon review rating: 4.5/5
Best handbags and totes
When it comes to buying a handbag or tote for your MacBook Pro, style is often the main consideration. These accessories usually have ample space for personal items like cosmetics and makeup. Moreover, they come in different sizes, materials, and designs, providing a wide range of choices. Totes are generally a type of handbag with an open top, and they are often crafted from leather or canvas. They are versatile and suitable for various purposes.
Longchamp Le Pliage Large Shoulder Tote Bag
Multiple uses
+ Practical and stylish
+ Amazing colors
- Pricey
This nylon tot comes in various colors and is practical yet stylish. With a shoulder strap and top zipper closure, it's suitable for school, work, or play. Additionally, it can be easily folded for convenient storage when not in use. The biggest drawback is its price.
Amazon review rating: 4.6/5
When you want something extra
+ Accessory ready
+ Italian leather
- High price
While there may be more affordable alternatives, the Cuyana System Tote stands out for its exceptional style and high-quality Italian leather construction. This tote offers complete personalization with its built-in snap system for adding accessories. It is available in a range of core and special edition color options.
Another stylish option
+ Practical
+ Colorful
+ Well-designed
The Bellroy Tokyo Tote comes in different colors and styles, and it features internal pockets that are perfect for storing items like bottles, shoes, and umbrellas. It also has a front zip pocket that allows for quick access. The tote also comes with a padded webbing strap with a non-slip backing, ensuring comfort throughout the day.
Amazon review rating: 4.5/5
There are many styles of MacBook Pro cases available to suit different preferences and budgets. These cases are designed to enhance the protection of your laptop and even make it look more attractive. The options range from trendy tots to traditional backpacks, and the selection can be overwhelming. To avoid returning a case that doesn't fit your MacBook Pro, double-check its compatibility before making a purchase and starting the process all over again.
Are you a pro? Subscribe to our newsletter
Sign up to the TechRadar Pro newsletter to get all the top news, opinion, features and guidance your business needs to succeed!
Bryan M. Wolfe is a staff writer at TechRadar, iMore, and wherever Future can use him. Though his passion is Apple-based products, he doesn't have a problem using Windows and Android. Bryan's a single father of a 15-year-old daughter and a puppy, Isabelle. Thanks for reading!