The Vivobook Pro 16X OLED (2023) from Asus is a creative workstation that offers uncompromising performance and one of the best professional OLED screens available. It's also able to do this at a competitive price thanks to some frugal cost saving on the plastic chassis, thicker profile and limited battery capacity. If you can live with carrying around a charger this is an exceptionally good value creative workstation.
Pros
+

Great value

+

Impressive performance

+

Amazing pro screen
Cons
-

Poor battery

-

Partial plastic chassis

-

Bulky
Why you can trust TechRadar We spend hours testing every product or service we review, so you can be sure you're buying the best. Find out more about how we test.
Asus Vivobook Pro 16X OLED (2023): Two Minute Review
Asus' Vivobook Pro 16X OLED is a complicated range that isn't afraid to use the best components and play to their strengths, even if it makes messaging complicated for a consumer.
The 2023 Vivobook Pro 16X OLED I'm covering here is a 16-inch creative workstation with a 13th gen Intel based processor that prioritises performance over battery life.

The 2022 version, however, which is still sold alongside the current update, uses an AMD processor and a slightly different 4K display that isn't particularly powerful, but which will net you over 10 hours of battery during light work tasks.

What these devices have in common is that neither have much concern for conforming to an ultra-portable thin and light form factor. Admittedly, the Vivobook weighs a very manageable 1.9kg, but at 2.2cm thick it's half a centimetre thicker than devices like the MacBook Pro 16 and this combines with the lightweight plastic keyboard surround to give it a decidedly gaming-laptop look.
The powerful components on offer here may be more than capable of smoothly firing up your favourite games after work, but the Vivobook Pro 16X OLED is designed for work – a fact highlighted by the bundled Windows 11 Pro OS and Studio Driver pre-installed on the Nvidia GeForce RTX 4060 GPU.
The Vivobook Pro 16X OLED (2023) has an impressively powerful (and power hungry) 105W, 24 core Intel Core i9-13980HX CPU that can boost to 5.6GHz for results that will considerably outpace a top spec Apple MacBook Pro 16 (M2 Max) and often doubles the results of the 2022 AMD based Vivobook Pro 16X OLED (2022). This is perfect for creatives that need their machines to do more, but it combines with the discrete graphics to draw a lot of power. This means battery life is only around 4.5 hours during light work tasks — A deal breaker for those that need to work on battery.
Supporting these powerful components is an impressive 16-inch, 120Hz, OLED display that competes with the best OLED screens available on any laptop. This larger 3200 x 2000 pixel display also has a peak 600 nit brightness, Vesa DisplayHDR True Black 600, 100 percent DCI-P3 colour validated by Pantone and an ultra-fast 0.2ms response rate.
The Vivobook Pro 16X OLED (2023) is a different beast to the on-the-go work offering of the MacBook Pro 16, but when you get a more powerful laptop with 32GB of RAM and a 1TB SSD slot for $1,800 / £1,699.99 / AU$3,399, it's a pretty compelling alternative.
Image 1 of 7
Asus Vivobook Pro 16X OLED (2023): Price and availability
$2,000 / £1,700 / AU$3,399
Available now
Available in the US, UK and AU
The Asus Vivobook Pro 16X OLED is available in the US, UK and Australia right now with a few different variations offered in different regions.
The 2023 Vivobook Pro 16X OLED comes with a 3K 120Hz OLED panel and shouldn't be confused with the 2022 Vivobook Pro 16X OLED devices that have Intel 12th gen or AMD 5000 series processors. All these devices are being sold in some markets side-by-side, but while they might be priced similarly enough they can be very different offerings.
The Intel based Vivobook Pro 16X OLED tested here features a 13th Gen i9- i9-13980HX CPU, 32GB RAM and a Nvidia GeForce RTX 4060 GPU for $2,000 / £1,700 / AU$3,399.
Asus Vivobook Pro 16X OLED (2023): Specs
The Vivobook Pro I was sent to review is listed below. There are earlier generations still available to buy and some regions offer 6000 series AMD alternatives. Some regions will also offer a few different GPU configurations.
Swipe to scroll horizontally
These are the specs for the tested Asus Vivobook Pro 16X OLED (2023)

| Component | Gigabyte Aero 14 OLED (2023) |
| --- | --- |
| CPU | Intel Core i9-13980HX |
| GPU | Nvidia GeForce RTX 4060 (140W) |
| RAM | 32GB RAM |
| Storage | 1TB SSD |
| Ports | 2 x Thunderbolt/USB 3.2 Gen 1 (Type-C), 2x USB 3.2 (Type-A), 1x HDMI, SD card reader, 1 x 3.5mm audio jack, Power input |
| Screen | 16-inch OLED at 3200 x 2000 pixel resolution, 120Hz, 0.2ms response rate, 600 nit Peak brightness, 100% DCI-P3 |
| Wireless | Wi-Fi 6E (802.11ax) |
| Camera | FHD 1080p, privacy shutter |
| Weight | 4.19 lbs (1.9 kg) |
| Dimensions | 13.98 x 9.80 x 0.86 inches (355 x 249 x 2.19mm) |
Asus Vivobook Pro 16X OLED (2023): Design
Pro OLED screen
Powerful components
Good port selection
The design of the Vivobook Pro 16X might seem a little counterintuitive at first. Its chassis is made largely out of plastic rather than the usual high-end unibody aluminium you might expect on a premium work device and the keyboard features a fluro-orange escape key and highlighted command keys that you'd usually only see on gaming laptops.
If that wasn't enough there's also fluorescent rubber feet and a thicker-than-ultrabook 2.2cm profile with gaming styled air-vents, a sci-fi dog tag badge and and a hinge cutaway that mean this laptop looks more like a gaming laptop than many gaming laptops.
Fortunately, it's subtle enough that you could easily still pull it off in a work setting and the lightweight chassis and bolstered cooling mean you can easily push into demanding creative tasks without any issues.
The screen is undoubtedly the standout attraction as far as the design goes, offering a 16-inch 3.2K OLED panel that is capable of a 600 peak brightness. This combination of OLED blacks and a brighter-than-usual screen make this display on offer one of the best we've ever seen on a laptop.
The screen also offers Pantone Validated full DCI-P3 color and a Delta-E of less than 2 to make it the perfect laptop for video editing, using it as a photo editing laptop, or any other creative color work. It also comes with Dolby Vision HDR that'll allow you to playback media in vivid HDR and the 120Hz refresh rate and low latency 0.2ms response rate means games and other moving media will appear smoother and more immediate.
Asus includes DialPad functionality on the Vivobook Pro 16X OLED's trackpad, allowing you to quickly change a wide array of settings in creative applications. It's also got a fingerprint sensor, number pad, physical webcam shield, and a wide array of interface options including; Ethernet, HDMI and an SD Card slot, to ensure you can conveniently work in a range of formats.
The Harmon Kardon designed speakers are Dolby Atmos compatible and compliment the impressive screen, and Asus has harnessed the new AI capabilities of this 13th gen Intel chip to offer onboard AI background noise cancellation for web meeting audio, and can blur backgrounds and change focus settings for video.
Asus Vivobook Pro 16X OLED (2023): Performance
Excellent CPU performance
Solid GPU performance
Asus Vivobook Pro 16X OLED: Benchmarks
Here's how the Asus Vivobook Pro 16X OLED (2023) performed in our suite of benchmark tests:
3DMark: Port Royal: 5,538; Time Spy Extreme: 4,989; Time Spy: 10,356;
GeekBench 5: 2,115 (single-core); 18,934 (multi-core)
Cinebench R23 Multi-core: 28,443 points
Cyberpunk 2077 (1080p, Ultra): 90.77 fps;
RDR2 (1080p, Ultra): 144.94 fps;
Crystal DiskMark 8 (Read/ Write): 3,952/2,957 MB/s
PCMark 10 (Home Test): 7,781 points
Battery Life (TechRadar movie test): 4 hours, 35 minutes
Performance is a standout feature of the Asus Vivobook Pro 16X OLED (2023). The Vivobook Pro 16X OLED has an impressive 105W, 24 core Intel Core i9-13980HX CPU that can boost to 5.6GHz and can push between 25 and 90 percent performance bumps over the M2 Max – A pretty serious performance achievement in a similarly sized laptop.
The 4060 on the model tested is also capable of graphical benchmark performance 28 percent more than a top-spec MacBook Pro 16 on Geekbench 5 OpenCL benchmark and can almost double the Apple unit's Sid Meier's: Civilization VI frame rates.

This graphical performance is also roughly double what I had on file for the ASUS Vivobook Pro 16X OLED (2022) with a Nvidia GeForce RTX 3050 Ti across a range of gaming and synthetic benchmarks. A performance jump that makes it a very different offering to its predecessor.
The only disappointing element we found in the performance of the Vivobook Pro 16X OLED (2023) was in SSD speed. At just 3,952 MB/s sequential read and 2,957 MB/s sequential write, it's close to half what you'll get from many competitors on the market. You're unlikely t notice it when transferring media since you're generally bound to whatever interface you plug in with (we could transfer from an external PCIe SSD over thunderbolt at a max speed of 1,600 MB/s), but it's an unfortunate omission for something that's supposed to be the pinnacle of power.
Performance score: 4.5 / 5
Asus Vivobook Pro 16X OLED (2023): Battery life
4h35min work lifespan
4h13min movie playback
This device's impressive performance is driven by a much bigger 245W peak power draw on the Vivobook compared to around 35W on the MacBook Pro. This means that while you'll get around 4 hours and 35 minutes of battery using the Vivobook Pro 16X OLED for light work tasks, you won't be able to really push the device with heavy workloads unless you're close to a powerpoint. Running a game for example will net you only around an hour and a half of run-time on a full charge.
The lifespan for 1080p movie playback lasting a total of 4 hours and 13 minutes. This is more than enough to get you through a film, but it's not ideal for those trying to use it for any reasonable length of time away from power.
It's also disappointing against the 10-plus hours I've benchmarked on earlier AMD powered iterations of the Vivobook Pro 16X OLED for the same tests. It is low enough to make it an entirely different kind of offering to the 20-ish hours you might be able to stretch from a MacBook Pro 16, even if you're dabbling in graphical work.
Battery life score: 3.5 / 5
Should you buy the Asus Vivobook Pro 16X OLED (2023)?
Swipe to scroll horizontally
Asus Vivobook Pro 16X OLED (2023)

| Attributes | Notes | Rating |
| --- | --- | --- |
| Price | The Asus Vivobook Pro 16X OLED offers a great screen and powerful components for an excellent overall price. | 4.5 / 5 |
| Specs | Just one configuration, outstanding screening screen, processor and features. | 5 / 5 |
| Design | The thick plastic-coated device won't appeal to all, but it's been designed for someone wanting uncompromising performance and an amazing screen at an affordable price. | 4.5 / 5 |
| Performance | A powerful CPU and GPU combo that'll beat almost anything in its price bracket and many offerings that cost a lot more. Not the fastest SSD. | 4.5 / 5 |
| Battery | While 4.5h would be acceptable for a gaming laptop, it's low for a professionally focused device. It's the only major weakness of the device. | 3.5 / 5 |
| Average total | The 2023 update to the value packed creative workstation has some impressive features for the price. | 4.5/ 5 |
Buy it if...
Performance is critical
If you want workstation performance from a creative Windows laptop then it's hard to look past this exceptionally powerful device.
You need a pro screen
If you're working with colour it's hard to pass up the richness of an OLED panel, especially one as bright and as color accurate as this one.
Budget is a factor
If you can live with limiting your work to places with an available power outlet, then this device is about as powerful as a creative laptop gets whilst costing many thousands less than popular alternatives.
Don't buy it if...
You need something that runs on battery
The Asus Vivobook 16X Pro OLED does not have a long battery lifespan, even by gaming laptop standards, so if you want to work on the go it's best to look elsewhere.
You want a thin ultrabook
The Vivobook Pro 16X OLED is designed to offer performance at a conservative price, which means overall portability is not what you'll get on other less powerful or more expensive portable devices.
Asus Vivobook Pro 16X OLED (2023): Also consider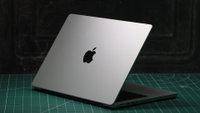 Apple MacBook Pro 16
If you don't mind spending a bit more for similar performance from something with a 19-hour battery life then the MacBook Pro 16 form Apple is going to be a better suited device.
Read the full Apple Macbook Pro 16 review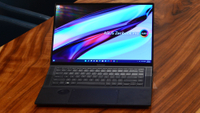 Asus Zenbook Pro 16X OLED
I you need a bigger screen and even more power than what you get on the Aero 14, it might be worth considering the bigger sibling.

Read the full Asus Zenbook Pro 16X OLED review
How I tested the Asus Vivobook 16X OLED (2023)
I tested it using both benchmark tests and video game benchmarks
I stress-tested the battery using the TechRadar movie test
I ran the Asus Vivobook 16X OLED through our standard suite of benchmarks to get a feel for the laptop's peak performance and to see how it compares with the best on the market.

In addition to our standard suite of testing, I also tested the device using it for a day of work to see how it fares when typing, web browsing, working and for light photo and video editing tasks.
The screen was analysed using TechRadar's standard movie test and was compared against other screens running standard web browsing and movie editing software.
The battery life was benchmarked with two tests to simulate different battery life scenarios.
Read more about how we test laptops and desktops.
First reviewed August 2023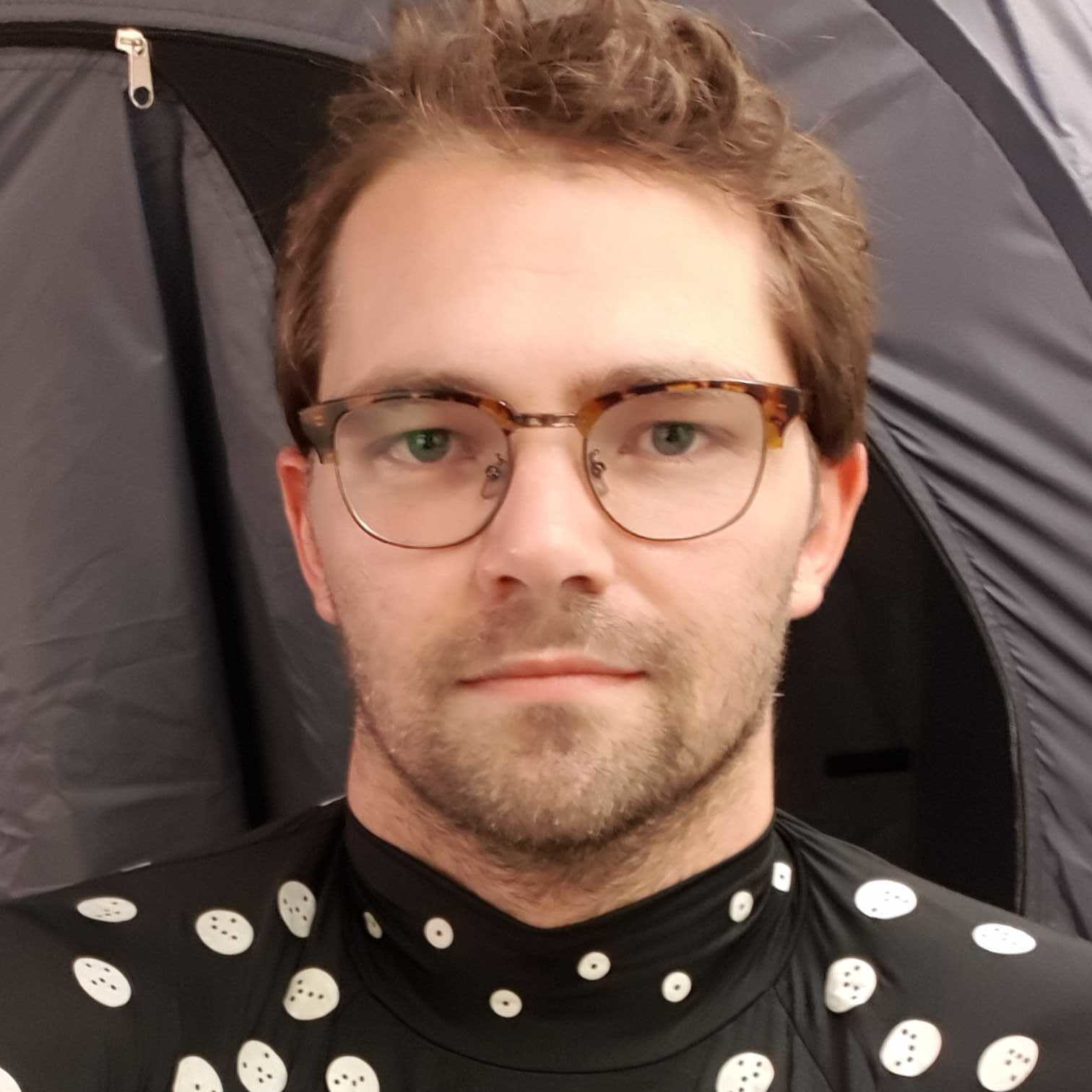 Joel has been the in-house benchmark monkey for the Australian TechRadar team and Australia's two biggest tech magazines (APC and TechLife) since 2014.