10 essential features your next business laptop should absolutely have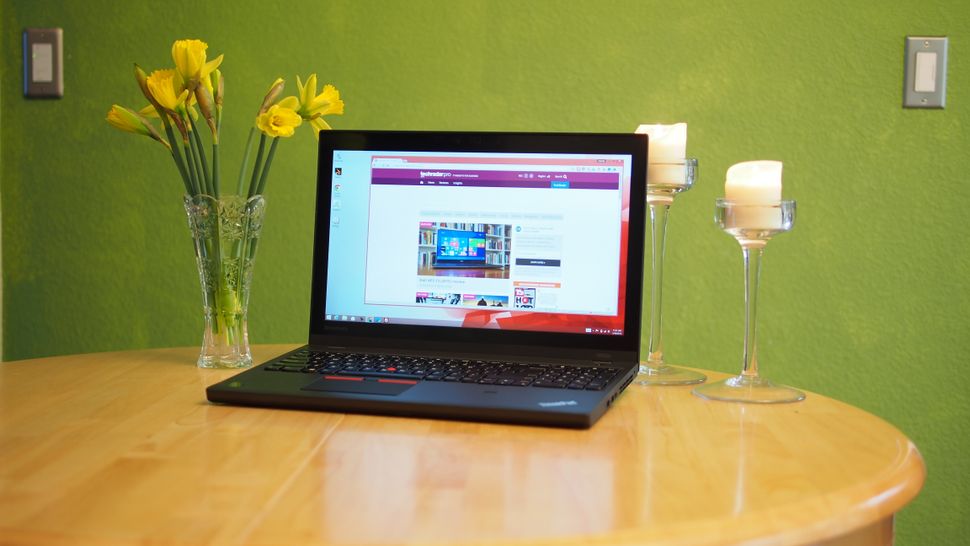 Introduction
Laptops came into being because employees wanted the ability to do work on the move away from their desks, and since then new technologies have always come to the business market first, before trickling down to consumers.
This happens for two good reasons. Firstly, new technology is expensive, which is why LCD, for example, was first introduced on a business laptop. Secondly, new technology is often tested on a small sample market because it usually takes time to scale manufacturing to millions of units, and doing so allows vendors to iron out any potential issues.
At any rate, in this article we've put our thinking caps on and shortlisted 10 features that we believe all business laptops should possess.
Higher resolution
A lot of laptops are still sporting a screen resolution that has been around for, well, more than a decade now. 1366 x 768 pixels on a 15.6-inch panel – still a popular standard for most vendors – looks like an oddity in a market where consumers are accustomed to tablets or smartphones sporting pixel densities more than four times higher and costing a fraction of the price.
A good business laptop should come with at least a full HD resolution, one which allows it to display two Microsoft Word documents next to each other. Higher resolutions (QHD or 4K) would work on bigger displays (15.6-inch or 17.3-inch models), but we've found that the sweet spot is full HD on 13.3-inch panels, as this doesn't strain the eye too much.
DisplayPort connector
A video connector? Big deal some might say. Why would a DisplayPort make it onto our list? Simply because, unlike HDMI 1.4, it does 4K. And with prices of 4K monitors falling fast, it's only a matter of years before 4K becomes the norm on your desk. And without DisplayPort, there's no 4K.
There are barely any HDMI 2.0 laptops on the market and ditto for monitors. 4K matters because it allows you to replace four full HD monitors with a single one, with the added benefit of a tidier desk (no cables, no mounting stands). In a nutshell, if you want to hack your productivity, a big 4K monitor (as pictured) is the way to go. And to get 4K on your laptop, you will need a DisplayPort connector.
A removable - possibly extendable - battery
Like high-end smartphones, a lot of the newer, trendier laptops come with non-removable batteries and since these gradually degrade over time, you can expect the average battery life of your notebook to significantly decrease within 12 months.
Now, given that the lifecycle of laptops in enterprises is usually three years, a removable battery would certainly give them a new lease of life. A removable battery also means that you can swap the default one for a much bigger power pack for added hours of productivity at any time. Laptops with embedded batteries simply do not have that option.
Viewing angle
We frequently commute either locally or abroad and always yearn to be productive on the move. The last thing we need when writing features or replying to emails is the person sat in the neighbouring seat peeping at what we're doing. And that's why, in an era of privacy paranoia, a laptop with a very narrow viewing angle is probably better than a notebook with a wider one – even if that means you won't be able to entertain an audience with your latest presentation.
Now, what would be really useful is if a vendor could come up with a nifty way to change viewing angles at the flip of a switch…
Extended warranty
Extended warranties exist for a reason – to provide peace of mind for the user and/or the laptop owner. Getting one that marries up with the laptop's estimated life expectancy is usually the best option.
Most vendors have a three-year warranty available that, in its simplest form, adds two additional years to the default warranty. Enhanced warranties include next business day replacement (or even within four hours) as well as covering hardware failures and accidents, always useful when on the move.
Legacy ports
Business laptops are designed with versatility in mind given the mind-boggling array of peripherals and accessories that they're expected to connect to – from dot matrix printers to that reliable 30-year-old robotic arm.
So either get a laptop that comes with a full set of connectors (VGA or D-Sub, Ethernet and even parallel or serial ports, remember those?) or get a docking station (or a port extender) that offers them.
USB 3.1, the popularity of which is growing fast, will be able to offer higher power (up to 100W) which means that your laptops should be able to power passive port extenders without breaking a sweat.
Enhanced security
New business notebooks are likely to be more secure than ever with fingerprint readers and an array of sensors and cameras that can visually (or otherwise) confirm the identity of the user and permissions to be granted. Intel RealSense has slowly started to percolate to enterprise products with gesture control likely to grow in importance.
Features like Wake-on-Voice will get traction and may well change the way we interact with laptops as they adopt smartphone-like capabilities such as always standby. Imagine being able to seamlessly authenticate yourself and get your computer to perform tasks without even lifting the display or touching your keyboard.
Say no to plastic!
There will always be some plastic in any laptop – after all, motherboards are made of plastic. What we're referring to are the tacky, ugly, cheap-looking plastic (polycarbonate) shells that have invaded the laptop mainland, especially for entry-level business models.
Expect metal (aluminium, as seen above, or magnesium) or carbon fibre to become more popular as enterprise customers look beyond functional devices and aspire to better overall aesthetics, especially as flexible working and BYOD become the norm. You want to use something you could take on the train or open in a coffee shop. Alternatives to plastic are also stronger and, in the case of a metal chassis, act like giant heatsinks.
Windows 10 Pro
Windows 10 should be the preferred operating system for your next business laptop, not Windows 7, Mac OS X or Linux. Windows 7 entered end of mainstream support in January 2015 while OS X and Linux are simply too niche at the time of writing to make sense in an enterprise setup.
With new features like Cortana or Hello – which allows for fingerprint, facial and iris recognition – and business features like Azure AD, Client Hyper-V, BitLocker and Remote Desktop, Microsoft's newest Windows is a no-brainer, especially if you get it with a new laptop that can make the most out of it.
Lose the DVD drive
A number of business laptops still come with an optical drive, which is most likely to be a DVD writer. While the need for such a drive may arise occasionally, these are more a vestige of a distant past where silver coasters were popular and where data was still mostly shuttled between computers on CDs or DVDs.
That's no longer the case – cheap USB drives and the internet made optical media obsolete when it comes to data storage. Removing the optical drive from a laptop makes it lighter and cheaper, improves battery life and is one less component that the operating system will have to handle. So this is another no-brainer, and indeed you can always buy an external DVD drive for a tenner if you really need one.