A leaked internal Google email has warned that search engine chatbots like its own Bard are on a "long journey" to true reliability and that we may all be their beta testers for some time yet.
According to CNBC (opens in new tab), an email from Google's vice president for search Prabhakar Raghavan recently asked the company's staff to devote some daily time to fixing responses from its Bard chatbot.
The leaked instructions apparently state that "Bard learns best by example", and that manual training "will go a long way in helping us to improve the mode". The statements suggest that Google doesn't yet have great confidence in its rival to the new ChatGPT-powered Bing, or that it'll be truly reliable anytime soon.
This leaked email follows a separate one from Google CEO Sundar Pichai that apparently asked employees to spend "two to four hours of their time on Bard". In the mail, Picahi warned that "this will be a long journey for everyone, across the field."
Unlike Microsoft and its new Bing search engine, Google hasn't yet opened up a Bard-powered version of Search to the public. The "experimental conversational AI service", as Google calls it, is still with "trusted testers" (including Google's own staff).
When Bard is fully launched in the "coming weeks", it'll also only be based on a lightweight version of LaMDA, which is Google's language model for the chatbot. These newly-leaked emails only add to the suggestion that Google is playing catchup to Microsoft in AI-powered search, with Pichai also apparently stating in the email that "some of our most successful products were not first to market."
With Google's own employees also apparently describing the Bard rollout (opens in new tab) internally as "rushed," "botched" and "comically short-sighted", it seems the search giant has a lot of convincing to do among its own staff – let alone the average Google user.
---
Analysis: A post-hype reality check for AI chatbots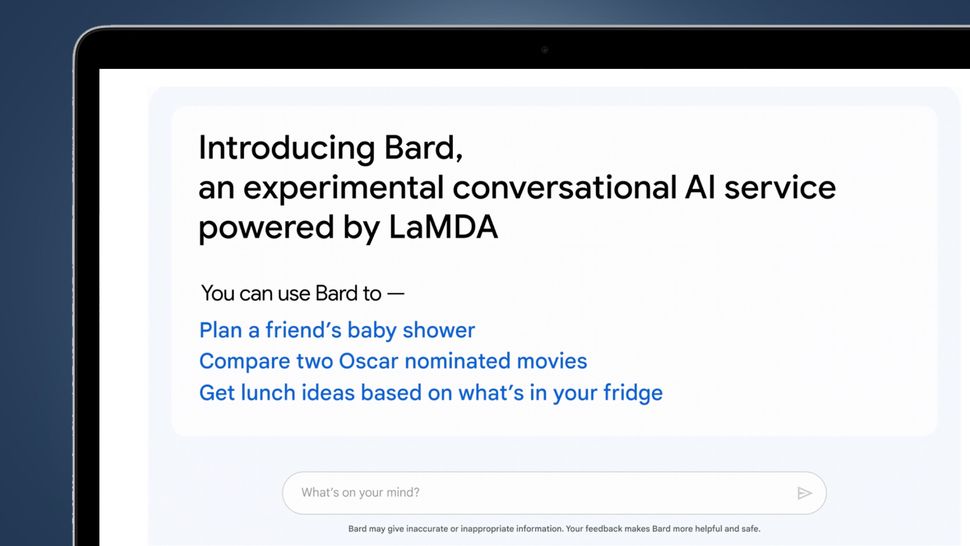 It isn't unusual for Google to ask its staff to stress-test new products before they're fully released. In fact, it's previously said (opens in new tab) that this system of consistently using the product as a user might to detect any problems (known as 'dogfooding') is "an important part of our test process".
But what's more unusual is the sheer breadth of this testing, along with the tone and language of its apparently leaked emails. They suggest that Google has mandated "a special company-wide dogfood" to help knock Bard into shape that goes beyond its standard processes.
Alongside the warnings about a "long journey" and the need to "improve the mode", it collectively creates a sense that Google has been rushed into releasing an AI chatbot feature for Google Search earlier than it had anticipated.
Still, Microsoft isn't exactly having a smooth ride with its AI chatbot either. Just days after the initial hype around the launch of the new Bing, users managed to break its ChatGPT brain and create various glitches that included the search engine getting stroppily defensive over a clear mistake.
Part of Google's strategy is seemingly to let the new AI-powered Bing take all of the negative flack when its chatbot inevitably goes off the rails, before launching its Bard-powered search when we've all become accustomed to their limitations.
While its warning about the "long journey" isn't something it'd necessarily want to state publicly, it is a realistic description of where we are with the likes of Bing and Bard – in the search engine equivalent of a self-driving car.