For gamers, the best games always come out towards the end of the year. It's a peak time for buying new games because of the holiday season, so there's definitely a rush to pick up the hottest titles as they come out.
If you're looking to enjoy some of the best upcoming games on the go, then you'll definitely want to take a look at the HP Omen 15 gaming laptop. Equipped with 9th generation Intel i9 processors, dedicated GeForce RTX graphics card, and a 240Hz screen, you'll be able to enjoy smooth gameplay no matter where you are.
Here are some of the games we'll be playing on the HP Omen 15 this year:
Call of Duty: Black Ops Cold War
The Call of Duty franchise has been going strong for years, and the next installment is going to bring plenty of iconic action with it. Frantic combat, intense multiplayer action, and even the much-loved zombie mode all make a comeback.
The HP Omen 15's dedicated graphics card paired with the incredible 240Hz screen refresh rate means that you'll have an advantage over your enemies on the battlefield every time. The 1.5mm fast action key travel and 26-key rollover anti-ghosting technology will make sure you're faster than your opponents.
Cyberpunk 2077
Possibly one of the most anticipated titles this year since its tease back in January 2013, CD Projekt's upcoming sci-fi adventure is a massive undertaking for the company. There have been plenty of gameplay teasers to whet our appetites, with the most iconic reveal being that Keanu Reeves will star as a key character in the game. It's also a truly gorgeous game to behold, complete with plenty of neon aesthetics and grungy locations to really set the mood.
Equipped with a powerful NVidia RTX, the HP Omen 15 will have no problems showing off the very best that Cyberpunk 2077 has to offer. The impressive Omen Tempest Cooling Technology will make sure to keep your system temperatures from rising ensuring a smooth gaming experience.
Watch Dogs: Legion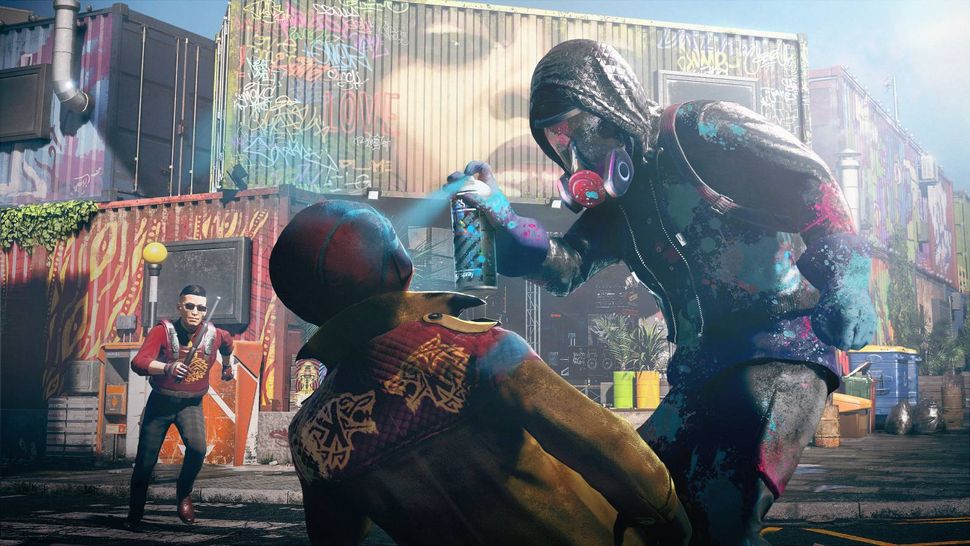 Hacking is some serious business, and Watch Dogs: Legion takes it to the next level. Rather than focusing on a single character to progress through the storyline, you can approach any character in the game and recruit them to join your cause. Want to walk through a secure site as a construction worker? Or take down a high-value target as an unsuspecting grandma? The choices are endless, and the missions get more and more involved as your group of playable characters continue to expand.
The Intel Core i9 CPU on the HP Omen 15 is blazing fast to keep up with your gameplay, making sure that you can enjoy every sprawling level in its greatest detail. Want to stream your gameplay on Twitch as well? With the Omen 15, you'll have no problems at all doing both, while showing the world just how great of a gamer you truly are.
Assassin's Creed Valhalla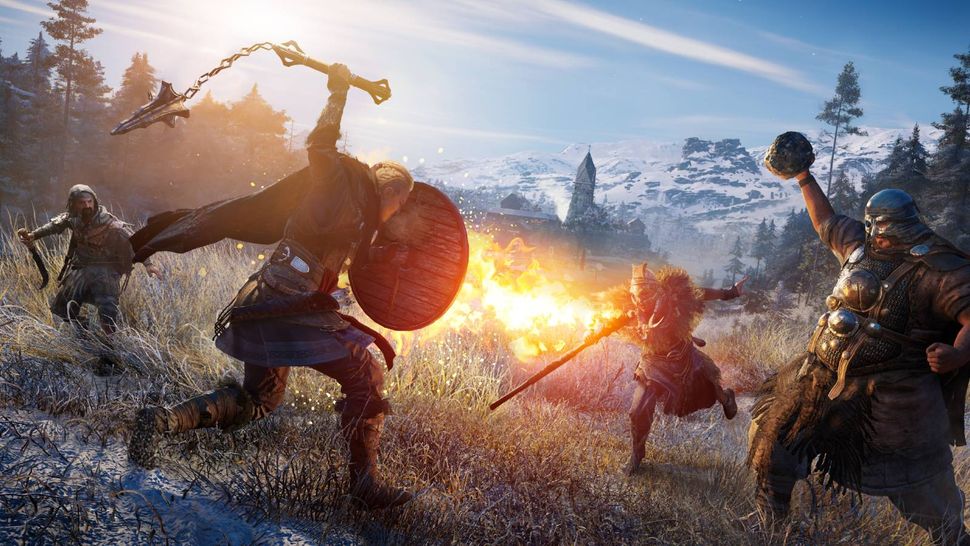 It's hard to find warriors in history as fierce as the Vikings, and in Assassin's Creed Valhalla you learn first-hand just how intense their battles could be. Set in England, it's a time of warring factions and unrest, where you must take charge and lead your people into unknown territory. Unleash the brutal fighting styles of the Vikings, and conquer your enemies to unlock new riches for the taking. Lead your armies in surprise attacks against fortresses, to expand your influence far beyond your settlement.
With its slim design and lightweight build, you can continue your battles wherever you go. Micro-edge bezels deliver edge-to-edge immersion and reduce the overall footprint, making your gameplay really stand out. At just 20mm thickness, you can carry the Omen 15 with you wherever you want to game, and continue to stand victorious.
Star Wars: Squadrons
For anyone who's watched the Star Wars films, the biggest wish you could have was not to have a Wookie as a sidekick, but rather to be piloting an X-Wing or a TIE fighter through ferocious battles in space. Thankfully, your wish can come true with Star Wars: Squadrons. A gripping storyline propels you deep into the fight between the New Republic and the Galactic Empire. Get into your desired spacecraft and enjoy a gripping single-player story, or complete with up to ten other players in multiplayer matches that are breathtakingly fast.
You'll be able to enjoy lag-free matches with the high-speed connectivity of the Omen 15, so you can team up with your friends and claim victory in every match - no matter which side you're fighting for. The Bang and Olufsen sound system supporting DTS:X Ultra along with HP Audio Boost will make the experience of piloting even more immersive. The Omen Control Center gives you total control as well - you'll be able to reduce latency in online games by prioritizing traffic on your network with Network Task Prioritization, or split traffic across two data streams with Dual Force functionality.
When it comes to gaming on the go, there's no better choice than the HP Omen 15 for its performance and portability.
Buy it from Jarir in Saudi Arabia (opens in new tab)
Buy it from Amazon in the UAE (opens in new tab)