Half of European homes now online
...while 63% of UK households have internet access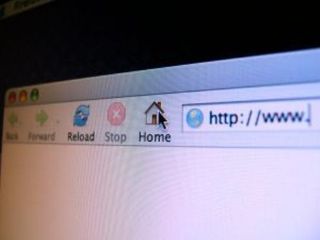 More than half of European households now have access to the internet, according to the European Commission .
Figures from the European Union's Eurostat data agency show that 52 per cent of households could access the internet in the first quarter of this year, compared with 48 per cent for the same period of 2005.
About a third (32 per cent) had a broadband connection, compared with 23 per cent last year.
In the UK, 63 per cent of households have internet access, and broadband connections are used by 44 per cent of UK households.
Holland leading the way
The highest proportions of households with internet access were in The Netherlands (80 per cent), Denmark (79 per cent), Sweden (77 per cent) and Luxembourg (70 per cent).
Eurostat's data showed that 47 per cent of Europeans used the internet at least once a week. Internet use was highest among young adults, with 73 per cent of 16 to 24-year-olds old surfing the web at least once a week.
Men used the internet more than women, with 51 per cent using it once a week compared with 43 per cent for women.
The research also showed that 94 per cent of EU companies had internet access in the first quarter of the year, with 75 per cent on broadband.
Sign up for Black Friday email alerts!
Get the hottest deals available in your inbox plus news, reviews, opinion, analysis and more from the TechRadar team.
Tech.co.uk was the former name of TechRadar.com. Its staff were at the forefront of the digital publishing revolution, and spearheaded the move to bring consumer technology journalism to its natural home – online. Many of the current TechRadar staff started life a Tech.co.uk staff writer, covering everything from the emerging smartphone market to the evolving market of personal computers. Think of it as the building blocks of the TechRadar you love today.