One-third of Brits listen to internet radio
Or 'WiFi radio' as Rajar refers to it in the latest audience survey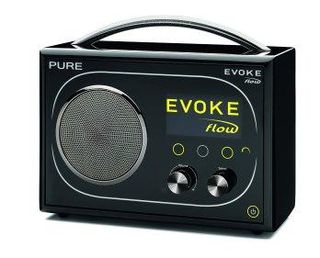 Rajar (Radio Joint Audience Research Ltd) has released its latest figures on internet-delivered audio services this month, revealing that a third of the UK's adult population have listened to the radio via the internet.
The latest Rajar figures also show that the number of users of Personalised Online Radio has increased from 2.9 million to 3.9 million since October 2008 and that 7.1 million adults now claim to have heard of "WiFi radio".
The RAJAR Measurement of Internet Delivered Audio Services (MIDAS 4 report) was conducted during May 2009 by Ipsos MORI and is based on the responses of 1,153 respondents.
"The fourth MIDAS survey clearly reveals that internet delivered audio listening, whether it is listening live, via Listen Again services, via Personalised Online Radio or via Podcasts," according to Christel Lacaze, Research Manager at RAJAR.
"The most notable findings in this latest survey is the steady rise in those people who claim to have listened to radio via the internet and the 35% increase in POR users since October 2008," she added.
Top line findings from latest Rajar report:
Listening via the Internet - One third (33%) of the UK's adult population or 16.9 million people claim to have ever listened to the radio via the internet
Awareness of Personalised Online Radio increased from 6.4 million to 7 million
70% of those Listen Again listeners said the service has no impact on the amount of live radio to which they listen
7.1 million adults have heard of WiFi radio
7.8 million people have downloaded a podcast - up from 7.2 million in October '08
76% of podcast users said that listening to podcasts had no impact on their live radio listening habits
The typical podcast user subscribes to 5.2 podcasts per week
iTunes continues as the software of choice, used by almost 70% of podcast users to subscribe to podcasts
Podcast listening occurs throughout the day, with an evening peak when 37% of podcast users press the play button
77% of podcasts users listen to podcasts that are more than a week old
Podcasting appears to have a positive effect on radio listening with 36% saying that they now listen to radio programmes to which they did not listen previously
The number of people who have ever paid for a podcast remains stable at about 4.5% of podcast users
59% of respondents said they would be interested in downloading podcasts containing advertising if they were free, while only 33% responded positively to the idea of podcasts without adverts that had to be paid for
Sign up to receive daily breaking news, reviews, opinion, analysis, deals and more from the world of tech.