4 great Apple TV 4K features announced at WWDC 2023, and 1 big miss
The Apple TV 4K is getting more social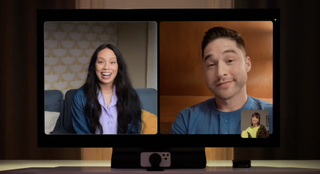 (Image credit: Apple)
Apple announced a handful of tweaks at WWDC 2023 that will let you get more utility from your Apple TV 4K with the forthcoming tvOS 17 launch. Many of these involve using Apple's TV box as a way to communicate with others, either via FaceTime, video meeting apps or SharePlay (to watch TV shows and movies along with friends).
There are also several updates that improve the Apple TV 4K's basic features, including one that's been on our wishlist ever since tvOS 16 launched this time last year.
One thing to note is that tvOS 17 is only available as a developer beta starting today. Following the pattern of other tvOS releases, it will most likely be available as an official update in September.
1. FaceTime on Apple TV 4K
A new FaceTime app for Apple TV 4K will let you use your iPhone or iPad to have video chats on your big-screen TV. Calls can be started directly from the Apple TV app, or you can initiate them on an iPhone or iPad before playing them on an Apple TV.
The new app uses Continuity Camera support to make a wireless connection between the Apple TV and the user's device, while a Center Stage feature keeps all FaceTime participants evenly framed onscreen. Another bonus: gesture-based reactions let you create floating effects like hearts or fireworks during calls for added impact.
2. Zoom and Webex apps
In the 'it's about time' category, Zoom and Webex apps will finally be coming to Apple TV 4K. Similar to the FaceTime app, this will let Apple TV 4K owners use their big-screen TVs to hold remote work meetings from the comfort of their couch.
Apple also announced that developers can now take advantage of Continuity Camera APIs on the Apple TV 4K for iOS device integration into tvOS apps, with the company promising to bring forth "new shared and immersive entertainment experiences for the living room".
3. Redesigned Control Center
Control Center on the Apple TV 4K is one of the easiest ways to quickly change settings, such as transferring audio output from a connected TV's speakers to a wireless device like AirPods Pro 2 earbuds for private listening.
According to Apple, the new tvOS 17 update will make meaningful tweaks to Control Center display info such as system status, time, active user profile and "other helpful details based on a user's activity".
4. Use iPhone to locate Siri remotely
Unlike with the Apple Watch and AirPods Pro 2, there so far hasn't been a way to locate an Apple TV 4K's lost Siri remote control using your iPhone. And that's a shame because the Siri remote is easy to misplace or lose between the couch cushions – just ask any Apple TV 4K owner!
We've been asking for this feature for some time, and it finally arrives with tvOS 17. You will now be able to use your iPhone to locate a missing Siri remote control using an iPhone. According to Apple's tvOS 17 press release, users can do this by launching the Apple TV remote inside their iPhone's own Control Center, and as a user gets "closer to the remote, an onscreen circle grows in size to guide their movement".
The big feature miss from the tvOS 17 announcement
Gaming on the Apple TV has greatly improved with the many new additions to the Apple Arcade app. One could even say that the Apple box has become something of a gaming powerhouse, with improved support for a wide range of Bluetooth gaming controllers.
But what about third-party gaming apps? We would specifically like to see cloud gaming apps such as Xbox and GeForce made available on Apple TV 4K. The gaming portal on Samsung TVs support both services, while LG sets like the LG C3 OLED feature GeForce Now and Utomik. Adding them would greatly enhance the Apple of the Apple TV platform, but it now looks like we'll have to wait for iOS 18.
Is there anything else Apple is bring to the new tvOS 17? There will be enhanced screen savers that let you tap Memories from your personal library, a shared photo library, or selections from a new collection of aerial images from Apple.
A new Enhance Dialogue feature also separates movie and TV dialogue from background effects in soundtracks and pushes it forward in the system's center channel. Finally, there's Dolby Vision 8.1 support, which, according to the company, "offers Apple TV 4K users a more cinematic visual experience with dynamic metadata over a broader range of movies and TV shows."
Sign up to receive daily breaking news, reviews, opinion, analysis, deals and more from the world of tech.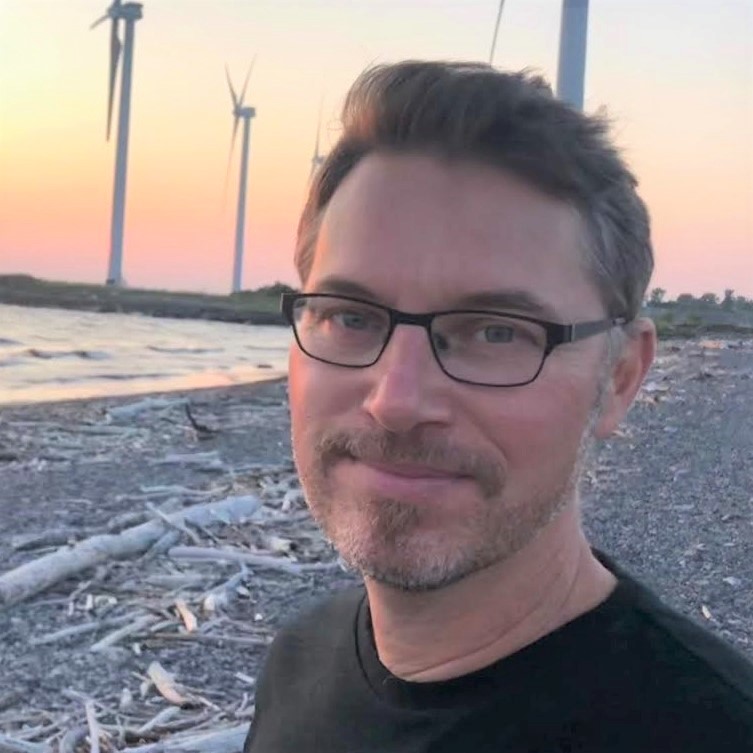 Senior Editor Home Entertainment, US
Al Griffin has been writing about and reviewing A/V tech since the days LaserDiscs roamed the earth, and was previously the editor of Sound & Vision magazine.
When not reviewing the latest and greatest gear or watching movies at home, he can usually be found out and about on a bike.