RTX 3090 Ti pre-orders - where to buy Nvidia's new high-end flagship GPU
Here's where to get your RTX 3090 Ti pre-order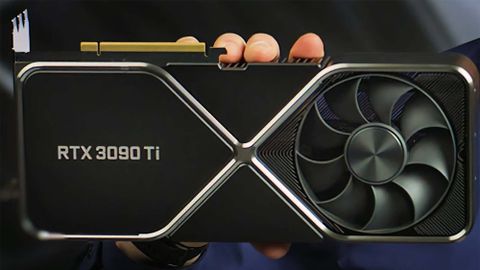 (Image: © Nvidia)
If you're on the hunt for a seriously powerful GPU then we've got good news - RTX 3090 Ti pre-orders are still available in both the US and UK. Stock is a little tight in some regions but we've been busily updating this page with any decent listings as soon as we spot them.
If you're joining us now - no worries, we're still going to be keeping this page going for a few days as retailers are continuing to list stock - even when they've previously sold out. Founders Edition cards at Nvidia US have long gone, as expected, but we're still seeing Newegg and Zotac offer a few listings intermittently. If you're in the UK, then it's looking a lot rosier, with a ton of top retailers still offering RTX 3090 Ti pre-orders currently.
Price wise, rumours of an $1,999 / £1,999 MSRP proved to be true. The RTX 3090 Ti (opens in new tab) is easily the most expensive Nvidia card right now - although, let's face it, we weren't expecting any different. As always, if you're looking for the best graphics card on the market, then it'll come at a price. On the plus side, launch events like this are generally the best option if you're looking to get a card at MSRP. As we all know, graphics card prices (opens in new tab) outside of launches are still absurdly high.
If you're interested, we've also posted our full RTX 3090 Ti review (opens in new tab). Head on over to that page if you want to see extensive testing, benchmarks, and also our thoughts on whether you should upgrade to this absolute beast of card.
RTX 3090 Ti launch: key info
Launch date: March 29
Launch time: 9am ET / 2pm GMT
Price: $1,999 / £1,879 (reference cards)
RTX 3090 Ti pre-orders (US)
RTX 3090 Ti pre-orders (UK)
Sign up to receive daily breaking news, reviews, opinion, analysis, deals and more from the world of tech.
Thank you for signing up to TechRadar. You will receive a verification email shortly.
There was a problem. Please refresh the page and try again.