Microsoft throws Windows 10 users an AI lifeline and pours in CoPilot
Microsoft is finally bringing CoPilot to Windows 10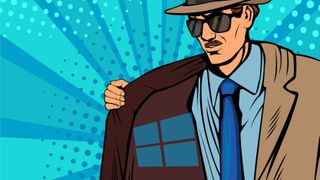 (Image credit: Brazhyk / Shutterstock)
Good news Windows 10 fans, the venerable OS will get another major update before its last hurrah, Windows 10 22H2 Build 19045.KB5032278. Microsoft announced that this new build, coming soon, will introduce Microsoft CoPilot to the OS, similar to how CoPilot currently appears in Windows 11.
Microsoft CoPilot is an AI-powered assistant that helps users across a wide berth of apps, features, tools, and programs on Windows 11. This includes programs like Paint, Snipping Tool, Photos, and more. It also works in conjunction with Microsoft's search engine Bing to, for example, help you shop online by taking a picture and having both tools identify where to buy it.
The AI assistant will initially be available for testing for those in the Windows Insider Program for Home or Pro-consumer versions, with some limitations. At first, CoPilot will only be available for Bing chat, with some skills added later on. Eventually, Windows 10 users with Pro Business, Enterprise, and Education versions will have full access to CoPilot.
Because Windows 10 has lower system requirements than Windows 11, Microsoft is specifying slightly higher minimum system requirements for using CoPilot on Windows 10: 4GB of RAM and a 720p display adapter. Of course, once CoPilot is fully rolled out, those requirements and available skills could change later on.
Why bring the bleeding-edge CoPilot to a platform that, by Microsoft's own admission faces end-of-life (support-wise) on October 14, 2025?
Microsoft says it's because there's an AI race and that it must ensure that AI features are available to as many of its customers as possible. Therefore, by making CoPilot a part of Windows 10, Microsoft will bring better value to the OS by giving it AI features that are vital to the company's future. This will then improve engagement, retention, and satisfaction, to eventually incentivize the move to Windows 11.
From our perspective, though, this is an admission that, in order to get CoPilot in front of as many Windows users as possible, Microsoft has to integrate it with its most widely-used version of Windows, and that's Windows 10, which still has, according to StatCounter, almost 70% desktop market share.
And in another sign that Mictosot understands Windows 10's important place in its market portfolio, the company is bringing at least one Windows 11 feature down to Windows 10: a toggle for allowing for automatic updates, rather than having to manually enable them.
Speaking of that AI race, Microsoft has sowed a fair bit of confusion between Bing, Bing Chat, and now CoPilot and how these brands overlap (or are sometimes even the same thing).
In a briefing on the updates, Microsoft explained it's also working on its branding strategy, which it admitted initially created fragmentation due to too many names for various products. The tech giant is currently working on consolidating its brands to bring clarity. Though it's been tight-lipped about how it will go about that change, Microsoft did state that CoPilot and Bing Chat are interlaced but not tied together, which could mean that even through consolidation, those two brands will remain separate.
If you're looking to download CoPilot for Windows 10, this support page details the entire process. This official page details all the new features coming to Windows 10 once the update drops.
Why is Microsoft putting CoPilot on Windows 10?
Microsoft is still adamant about Windows 11 performing well above its expectations, with the OS closing in on half a billion active users by 2024. On the flip side, the tech giant is a little vaguer about admitting to the massive discrepancy between Windows 10 and Windows 11's install base, with the former holding a market share of just under 70% and the latter with a market share of a little over 26%.
And it's clear that discrepancy is what's driving the tech giant's decision to give Windows 10 the CoPilot makeover. In its own words, the goal is to give the OS more value through AI, which it believes to be the future of tech. By investing in AI for Windows 10, users will become accustomed to the many features it has and then theoretically switch over to Windows 11 once 10 reaches the end of its life in 2025. Microsoft clearly wants a huge chunk of that massive user base to migrate over to Windows 11 and bolster its numbers.
Will this bold strategy work? Or will users feel that they have less incentive to migrate over to Windows 11? That remains to be seen, but Microsoft is gambling big that it'll pay off in the long run, which is important if the company wants users to also eventually support Windows 12, which will most likely drop in 2024 according to various reports and rumors.
You might also like
Sign up for Black Friday email alerts!
Get the hottest deals available in your inbox plus news, reviews, opinion, analysis and more from the TechRadar team.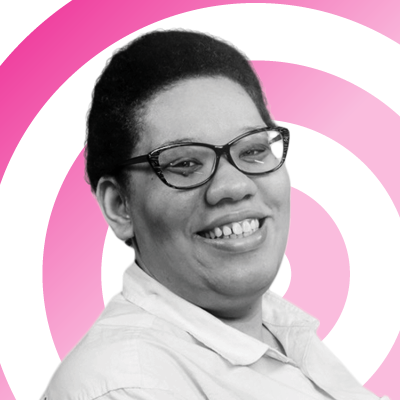 Named by the CTA as a CES 2023 Media Trailblazer, Allisa is a Computing Staff Writer who covers breaking news and rumors in the computing industry, as well as reviews, hands-on previews, featured articles, and the latest deals and trends. In her spare time you can find her chatting it up on her two podcasts, Megaten Marathon and Combo Chain, as well as playing any JRPGs she can get her hands on.