Apple might have already ruined the Vision Pro for VR gaming
(Image credit: Apple)
Apple claims to have broken the mold with its new Vision Pro mixed reality headset, which promises to revolutionize everything from video calls to general laptop use. But there's one area the shiny new headset could fall down: VR gaming.
Although Apple's WWDC 2023 showcase did highlight VR gaming experiences as a core part of the Vision Pro's capabilities, new information reported by Mixed has revealed that there might be some design choices within the visionOS software that could seriously impact the VR gaming experience.
Recently-released Apple documentation explains that "the system defines an invisible zone that extends 1.5 meters from the initial position of the wearer's head", during 'immersive experiences' in VR. It goes on to say that "if their head moves outside of that zone, the experience automatically stops and passthrough returns to help people avoid colliding with objects in their physical surroundings."
This sort of safety feature is commonplace in the best VR headsets, like the Meta Quest 2. However, Meta's system allows users to define a set space around themselves for the purposes of spatial safety; while it looks like standard VR apps on the Vision Pro - as opposed to Apple's 'immersive experiences' - will switch to transparent mode if you move just a meter from your starting point.
Locked in a (virtual) box
While the Vision Pro does boast a lot of great features, a one-meter limit could prove problematic for some VR apps - especially games. I own a VR headset (the excellent HP Reverb G2) which I use for gaming, and I definitely move my head more than a meter while playing most games, like dodging an oncoming slow-motion bullet in Superhot VR.
Immersion is king when it comes to gaming in VR; you don't want to be pulled out of the experience, and the Reverb G2's system - similar to the Meta Quest series - allows me to 'draw' the exact boundaries of my space, which is much larger than a meter. If I get too close to a physical object, the entire game doesn't become transparent. Instead, I see a blueish outline of the closest objects that bleeds into the game to warn me I might be moving too much.
However, with just a single meter of space to move around before your in-game surroundings become transparent, it's not hard to see how in-game immersion could easily be interrupted.
The Vision Pro also relies on hand gesture controls rather than the physical handsets used by most VR headsets, which could prove to be a significant barrier to developers porting their VR games to Apple's product. Obviously, neither of these stumbling blocks is a concern for playing non-VR titles, where the Vision Pro simply 'projects' a gameplay screen in front of you.
I can only hope that this is merely the default setting and that Apple will allow Vision Pro users to tweak the boundaries of their 'safe zone' for VR gaming. All reports do point towards this being the greatest VR device ever made, and it would be a real shame to see Apple drop the ball here - especially since the tech giant seems to finally be getting serious about gaming.
Get daily insight, inspiration and deals in your inbox
Get the hottest deals available in your inbox plus news, reviews, opinion, analysis and more from the TechRadar team.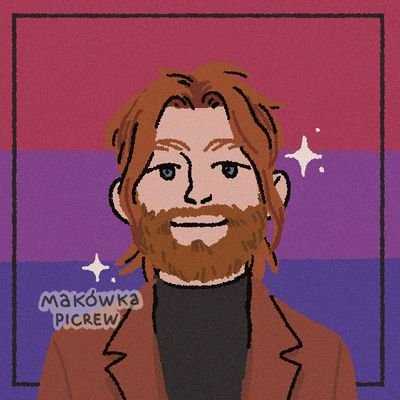 Christian is TechRadar's UK-based Computing Editor. He came to us from Maximum PC magazine, where he fell in love with computer hardware and building PCs. He was a regular fixture amongst our freelance review team before making the jump to TechRadar, and can usually be found drooling over the latest high-end graphics card or gaming laptop before looking at his bank account balance and crying.
Christian is a keen campaigner for LGBTQ+ rights and the owner of a charming rescue dog named Lucy, having adopted her after he beat cancer in 2021. She keeps him fit and healthy through a combination of face-licking and long walks, and only occasionally barks at him to demand treats when he's trying to work from home.