Elon Musk's Twitter brand change is even more devastating than I thought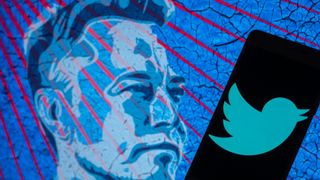 (Image credit: NurPhoto via Getty Images)
I couldn't find it. Twitter. I knew it was running on my desktop, and in one of the two dozen Chrome tabs I had open, but I couldn't see it. I scanned the tabs, but it wasn't there.
It was there, though, but I wasn't able to spot it because Twitter's iconic blue bird is gone, replaced by a black X. This is how you destroy a brand identity: by vaporizing brand recognition.
Brand equity gains value from instantaneous and effortless recognition of the familiar. It's the Golden Arches, the Dunkin Donuts double D, the Facebook F, Starbucks' green siren, the Apple, well, Apple.
Breaking the brand bonds
It's something Musk has willfully destroyed because – well I don't really know why. Twitter was not crying out for a rebranding. It's the rare brand that has, with 'tweet,' a universally recognized verb attached to its core business. Musk's capricious choice has not only wiped out brand value, it has forcefully broken the connection between Twitter and its devoted user base.
As I write this, I'm waiting for the other shoe to drop, the moment when Musk changes Twitter's mobile app logos and name (my guess is getting the app reauthorized in the app stores is the only holdup).
When I want to tweet on my iPhone, or maybe on the new Samsung Galaxy Z Fold 5 I'm currently testing, I scan for the bird logo. I'm not reading app names because I can identify almost any app by its logo design. I'm not looking for an 'X'. Eventually, I'll use Twitter less and less because it's no longer, visibly, Twitter.
Even my favorite digital verb is at risk. Musk may try to convince us that we're all "X-ing" and that we're reading "X-es". Nothing could be more ridiculous. I can't wait to use phrases that make no sense to describe an act we'd perform on a platform we no longer recognize.
Brand refresh FTW

I want to be clear, I have no problem with brand refreshes and updates. Here at TechRadar we recently updated our logo to reflect our refreshed mission. We did not throw out our brand name, because we're well aware of the damage and confusion that would cause.
There is no business in which it's a good idea to alienate your core customers. They are the ones you hold into for dear life, at all costs, and above all else.
This photo reminds me of the power of a brand. Few are as recognizable as @ParisHilton. Imagine if she randomly chose to rename herself X. Right. Never would. Never should.July 26, 2023
Of course, it does not take a genius to know that. Surely, Musk, who some once believed was a genius, knew it. He clearly didn't care (or was desperate to settle some old score revolving around the 'brand X' name).
But the reality is that X, as it's now called, must now build a new brand identity from scratch. Instead of retaining a massive lead over the upstart social network Threads, Musk surrendered its pole position – and with a brand name that actually makes less sense than what Meta cooked up for its Twitter… sorry, X, rival.
There is no moment at which I thought, "Maybe it won't be so bad." But I also didn't know just how immediately the brand destruction process would begin. The truth is that work happens more quickly in the psyche of customers who have a rooted connection to your brand.
Musk the destroyer
It's like Musk went in with tiny scissors and cut the thin yet strong tendril connecting me to Twitter. He's been hacking away at it for months by changing the platform, removing my verified status, and telling me on Twitter that those in my profession are not to be trusted.
I naively thought that there were some binds you can't break. In my head, Twitter was like the unwanted child of an abusive father. I sympathized with Twitter and hoped Musk would eventually cease his abuse.
The arrival of a new CEO in the form of Linda Yaccarino offered a tiny glimmer of hope. But this feckless corporate functionary obviously has no control over Musk and his whims. There's no way a seasoned business person like Yaccarino could have supported this rebranding. She does it publicly, but privately I imagine she's shocked and regretting her choices.
Months ago I said Twitter might not survive Elon Musk. I had no idea how right I was.
Now, excuse me while I try and find the execrable X amid my browser tabs
Get daily insight, inspiration and deals in your inbox
Get the hottest deals available in your inbox plus news, reviews, opinion, analysis and more from the TechRadar team.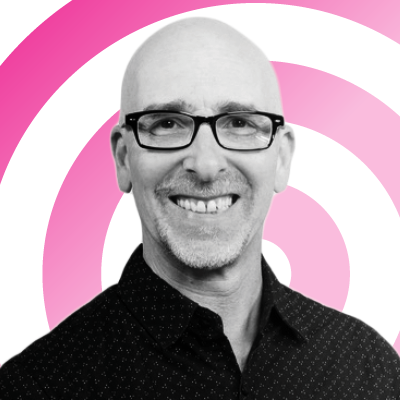 A 35-year industry veteran and award-winning journalist, Lance has covered technology since PCs were the size of suitcases and "on line" meant "waiting." He's a former Lifewire Editor-in-Chief, Mashable Editor-in-Chief, and, before that, Editor in Chief of PCMag.com and Senior Vice President of Content for Ziff Davis, Inc. He also wrote a popular, weekly tech column for Medium called The Upgrade.
Lance Ulanoff makes frequent appearances on national, international, and local news programs including Live with Kelly and Ryan, Fox News, Fox Business, the Today Show, Good Morning America, CNBC, CNN, and the BBC.