Chatbots could be teaching in elementary schools a lot sooner than expected
(Image credit: Besjunior via Shutterstock )
Artificial intelligence has come out swinging over the past year, and many sectors of our lives are rapidly adapting to this ever-changing, ever-advancing technology. Now, AI is likely to make its way into our classrooms and - hopefully - increase the impact teachers have on students by introducing new ways to teach and learn.
Microsoft co-founder Bill Gates has already predicted that AI chatbots will help teach children to read in 18 months rather than the years it can currently take. Statements like that make it easy to jump into a frenzy and start biting our nails at the thought of what artificial intelligence could do to future generations of impressionable young minds.
However, it's important to keep in mind that younger generations are already surrounded by digital tools to the extent that navigating technology is second nature for them. With that in mind, it makes a lot of sense that we'll eventually see AI make its way into classrooms.
From the moment the now-ubiquitous AI chatbot ChatGPT exploded onto the digital scene, it became inevitable that young people would learn to use and navigate the tech - so implementing it in safe, controlled education environments isn't necessarily a bad idea.
Of course, there are risks to incorporating enhanced AI tools into the classroom, including the increased likelihood of cheating - we're already this in higher education with the flood of ChatGPT-written assignments - and very possible job disruption for teachers.
What could AI education look like?
We've already seen many students take to ChatGPT to do more - or perhaps less - with their assignments, and in all honesty, I do believe chatbots can be incredibly helpful. AI tools can proofread your work, summarise long and boring text, or de-jargonize complex topics.
Aside from getting feedback on your writing and getting rid of confusing jargon, chatbots can also give you a quick boost to get the creative juices flowing. As a creative writer in my spare time, I've personally used ChatGPT to help me draft a short story. I used it to research my chosen subject matter, and then once I had a plot outline I used the bot to find any holes in my logic or understanding, collect research links, and help me come up with names and locations that fit the vibe of what I was writing about.
According to Danny King, CEO and co-founder of Accredible - a digital credentialing platform - many students don't really have a personalized learning experience to fit their needs, and there simply aren't enough teachers to fill that gap. This is where AI is supposed to step in.
AI can supposedly fill this gap by removing repetitive routines or learning plans and instead allowing children to learn with a bit more freedom. "A lot of rote teaching can be taken away and delegated to technology", says King, adding that "teachers won't need to be distributors of knowledge, because AI can automate that."
It's perhaps a bit presumptuous to simply assume all these issues and more can be quickly fixed by the wave of a robotic hand, but there are some genuine benefits to AI in the classroom we could look forward to.
As chatbots become more sophisticated, we could see young students have their own personal chatbot in their school laptops, acting as a chattier version of Google, which could lift some of the weight off teachers from having to answer a drove of questions that could easily be solved by the AI.
Alternatively, we could see AI be used in sophisticated testing, meaning that no two papers are the same and really testing comprehension and knowledge bases. Or maybe by the time we get the AI chatbots into schools, our current societal obsession will have faded, and it'll just simply act as a fun classroom pastime.
Get daily insight, inspiration and deals in your inbox
Get the hottest deals available in your inbox plus news, reviews, opinion, analysis and more from the TechRadar team.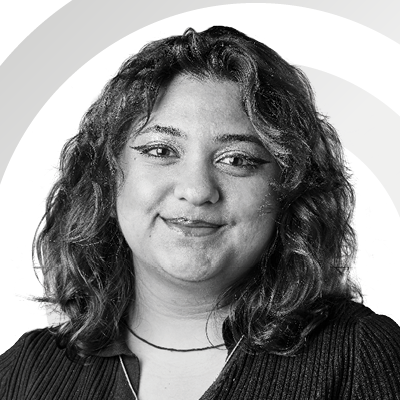 Muskaan is TechRadar's UK-based Computing writer. She has always been a passionate writer and has had her creative work published in several literary journals and magazines. Her debut into the writing world was a poem published in The Times of Zambia, on the subject of sunflowers and the insignificance of human existence in comparison.

Growing up in Zambia, Muskaan was fascinated with technology, especially computers, and she's joined TechRadar to write about the latest GPUs, laptops and recently anything AI related. If you've got questions, moral concerns or just an interest in anything ChatGPT or general AI, you're in the right place.

Muskaan also somehow managed to install a game on her work MacBook's Touch Bar, without the IT department finding out (yet).