One of the best wide-angle zoom lenses just got even better. Landscape and travel photographers will love the size, weight, edge-to-edge detail, and minimal aberrations of the new Sony FE 16-35mm F2.8 GM II lens. Thanks to the improved close-up ability, wedding photographers and filmmakers can shoot the reception, first dance, and close-up details all with one lens. Yes, it is an expensive lens, as all such premium zoom lenses are. However, the 16-35mm F2.8 GM II lens will surely go to the top of the wish list for many Sony users thanks to its improvements over its predecessor.
Pros
+

Excellent edge-to-edge image quality

+

New aperture ring, with clickless function

+

Smaller and lighter than its predecessor
Cons
-

Premium price

-

Improvements may not justify an upgrade for existing users
Why you can trust TechRadar We spend hours testing every product or service we review, so you can be sure you're buying the best. Find out more about how we test.
Two-minute review
The 16-35mm focal length zoom, or its equivalent, is one of the most popular lenses in any manufacturer's line-up. Offering the 16mm view popular amongst landscape photographers, it is also versatile for street photography or even some portraits at the 35mm end. This is without mentioning its use for video, where it is the zoom lens many videographers may as well glue to their camera.
The 16-35mm F2.8 GM II lens is the fourth 16-35mm lens in Sony's full-frame E mount, following on from the original Zeiss Vario-Tessar T* FE 16-35mm F4 ZA OSS, which was released around a year after the launch of the original Sony Alpha 7 and 7R cameras. Sony followed this with the f/2.8 G Master version of the lens, which was announced in 2017. That lens is the one you will find in many Sony user's camera bags, with it being one of the most popular lenses in the Sony line-up. Then, last year, Sony announced a new f/4 version, the FE PZ 16-35mm f/4 G lens.
With the Sony 24-70mm f/2.8 and 70-200mm f/2.8 GM lenses both now on their second generation, it was only a matter of time before 16-35mm f/2.8 received a similar upgrade; but what exactly is new?
The most obvious starting point is the size and weight of the lens. It is relatively small for an f/2.8 lens. Sony quotes it as the smallest and lightest f/2.8 zoom lens in their FE line-up. The new lens is 121.6 mm long, 10.1mm shorter than the previous version. Thanks to the reduction in length, due to the different optical construction, it weighs in at 547g, some 133g lighter, which marks a 20% reduction in weight. That sounds like a minor deal in absolute terms, but when hiking, every bit of weight saved can pay dividends.
It is worth noting the filter thread size of the new lens is 82mm, which is the same as its predecessor and the 24-70mm f/2.8 lens G Master II lens.
It has a closer focus distance of 22cm compared to the previous lens, which had 28cm. This results in a maximum magnification difference of 0.32x compared to 0.19x. This is useful for videographers shooting close-ups or product shots without changing to another lens.
Image 1 of 5
All this magic has been achieved with an optical arrangement designed entirely in-house by Sony. In the last few years, it is impressive how exotic lens elements have found themselves in the majority rather than the minority.
The new FE 16-35mm f/2.8 GM lens consists of 15 elements in 12 groups. Of these lenses, there are 3x XA (Extreme Aspherical) lenses, 1 ED ASPH (Extra Low Dispersion Aspherical) lens, 2x ED (Extra Low Dispersion) lenses, and 1x Super ED lens. Each of these lenses plays a part in ensuring that that lens controls curvilinear distortion, chromatic aberration, ghosting, and flare better than the 2017 lens. And thanks to some of these elements floating, the lens also features internal focusing.
Speaking of focusing, focus breathing is said to have been reduced. In some Sony cameras, such as the FX3, you can compensate for the focus breathing when shooting video electronically.
The lens features all the hallmarks of the current generation of Sony G Master lenses. One significant new addition is the aperture ring, which includes a 'clickless' switch to allow smooth aperture changes when shooting video. There is also an 'Iris Lock' switch to prevent accidental changes in the aperture or away from the 'A' settings.
Around the lens barrel are custom buttons that by default are focus buttons, but they can be used for any number of features in the camera menu. As well as for focusing, I found them helpful in switching between full-frame and APS-C crop mode, which can be especially handy when shooting video, and the lens seems like a natural place to add this as a custom button. It is also helpful for things like turning Zebra patterning on and off.
The lens has a natural familiarity and will be no surprise to Sony shooters regarding its build and handling.
I can't say that I noticed the weight of the lens - that would only be seen with a side-by-side comparison, but it feels compact for a 16-35mm f/2.8 lens. I was concerned about how it would work on the equally compact body of the A7C II, which is the smallest and lightest full-frame interchangeable-lens digital camera with an optical in-body image stabilization mechanism. In practice, the small zoom lens paired well with the camera, making an excellent travel zoom combination while offering me an f/2.8 aperture to shoot in low light, take shallow depth-of-field shots, and even the odd close-up image.
Sony FE 16-35mm F2.8 GM II price and release date
The Sony FE 16-35mm F2.8 GM II lens costs $2,300 /£2,400 / AU$3,700 and will be available from September 2023. At launch, the lens is $100 / £100 / AU$200 more than its predecessor, which given inflation and a general increase in the price of some tech, isn't too bad, however, in 2023, this first generation model costs $2,200 / £2,000 / AU$2,700 new and could drop further, which poses an interesting dilemma depending on the region, for those who don't already own a 16-35mm f/2.8 lens and are looking to get one.
If the F4 aperture is enough for you, there are two other cheaper Sony FE options; the aging VARIO-TESSAR T* FE 16-35mm F4 ZA OSS, which has a used price of around $750 / £500, or the more recent FE PZ 16-35mm f/4 G lens. This compact f/4 lens is excellent for video and travel and costs $1,200 / £839 / AU£1,599. While the image quality may not match this new f/2.8 lens, it again offers good value for those who don't need the f/2.8 aperture, and the PZ (Power Zoom) means it can produce smooth zoom shots when shooting video.
Sony FE 16-35mm F2.8 GM II lens distortion examples
Before I run through some of the image quality findings, it is worth pointing out that at the time of testing, I could not look at the raw images, so any commentary on the image quality is based on looking at HEIC straight out of the camera.
I tested for chromatic aberration by turning off Chromatic Aberration correction in the Sony A7C Mark II and shooting up through the branches of trees against a bright but overcast sky. At 16mm f/2.8, no significant chromatic aberration is visible in the corners when looking at 33-million-pixel images at 100%. Only when I viewed them on my Macbook at 400% could I see the faintest hint of chromatic aberration, around 1 pixel in size around high-contrast edges. The color of the aberration is not very saturated, and it is amongst the best performance in this regard that I have seen from a wide-angle zoom lens. Turning Chromatic Aberration correction in the camera settings, and no chromatic aberration was visible at 100%, and looking at 400%, you can't see any either, though there is a hint that some removal has occurred. This is pixel peeping to the extreme, and in reality, chromatic aberration isn't an issue.
Shooting at the 35mm focal length and f/2.8, I couldn't see any chromatic aberration. Turning the correction on made no real difference, as there wasn't any there to begin with.
It is a similar story with vignetting. With vignetting correction turned off, you can see it when shooting a uniform surface at f/2.4-f/4, but by f/5.6, it isn't noticeable. Switch on the in-camera correction, and it has gone. Again, in 2023, when we all have access to image editing software, vignetting isn't a concern.
Curvilinear distortion is visible with the correction turned off, with barrel distortion at 16mm and a slight pincushion at 35mm. The in-camera correction essentially takes care of both of these, and again, there is no reason not to shoot with these lens corrections turned on. Given the lens design's complexity, the moderate curvilinear distortion level is impressive. We'll have to wait and see what the raw files look like with the profile applied, but once again, the optical design is good enough that the digital correction makes light work of the task.
Sony FE 16-35mm F2.8 GM II sample images
Image 1 of 9
The sharpness of the lens is excellent in the center of the frame, whether you are at 16mm or 35mm. In shots I made of foliage; images look their sharpest between f/5.6 and f/11. There is a slight drop at f/16, as there is at f/2.8, but the reality is that this is once again only noticeable through extreme pixel peeping and for those with photograph lens charts. In practice, the only time there is a perceivable drop is when shooting at f/22, but even this, I would use at a pinch, especially with some of the sharpening software tools now on the market. Images are full of defined detail that is crisp.
Of course, it is in the corners at 16mm where you would expect to see some softness, but the HEIC files are impressively sharp and detailed at the corners. Yes, at the very corner, they lack the bite in definition in the center, but individual blades of grass and even sand can be made out in some of the images I took. It is excellent. Sadly, I didn't have the original 16-35mm f/2.8 G Master to make a direct comparison, but having used that lens, my instinct is that this lens is perceivably better.
Shooting some close-up shots of flowers showed just how close you can get with the lens. Despite having such a wide field of view, the depth of field is remarkably shallow, so while bokeh looks smooth and great at f/2.8, you may be best opening up a little to f/4 or f/5.6 when wanting to make sure things like flowers are entirely in focus.
The exotic lens elements and second-generation Nano AR coating did a great job keeping lens flare and ghosting under control. Shooting into a setting sun, the 11 rounded aperture blades of the lens produced a lovely 22-point sun star (see below), while the flare was well controlled and produced exactly what you would expect it to. Besides this extreme situation, I didn't notice any other cases where I had an unwanted flare in the image, and the petal-shaped lens hood did its job, preventing light from coming in at sharp angles.
When it came to focusing, the biggest compliment I can give is that it just worked. With a wide-angle zoom, the lens doesn't have as much work to do shifting elements back and forth as it would say with something like a 100-400mm lens, and the depth of field isn't as shallow as, say, shooting with an 85mm f/1.4 lens. The result is that the lens could keep up with whatever I asked of it, whether shooting photos or video. I used the continuous AF of the A7C II for much of the test and used tracking to lock on to what I wanted in focus, then reframed the composition as I wanted. Limited to 10fps shooting with the A7C II, the lens had no issue keeping Eye-AF on my son as he ran around. I also shot some vlogging-style video footage, and once again, the focus stayed locked onto my face. Sony claims that the lens can keep up with focusing at 4k 120fps. There isn't much more to say other than I could trust it to get the shot.
Should I buy the Sony FE 16-35mm F2.8 GM II lens?
Buy it if...
You are a professional wedding photographer or filmmaker
The wide-angle zoom will allow you to take all those group shots in a tight space, with some great overhead shots standing on a chair. At the same time, you can take close-up shots of all those expensive wedding details.
Size and weight matter to you
There may be a slight weight saving in real terms over the previous lens, but that all adds up in your camera bag. If you have the first generation 16-35mm f/2.8 lens and travel or hike, then it may be worth the upgrade over the lifetime of the lens.
Image quality is everything
The previous 16-35mm f/2.8 G Master lens was excellent, and this second iteration is even better. This is the wide-angle zoom for those that demand the best detail possible.
Don't buy it if...
You don't need to shoot at f/2.8
At around 30% of the price of the new 16-35mm f/2.8 lens, you can purchase the FE PZ 16-35mm f/4 G lens. The smaller maximum aperture means the f/4 lens is smaller and lighter. It may not have the low-light performance and shallower depth of field; but if you shoot at f/8, you may be equally well served by the cheaper lens.
You're a street photographer
It's common with zoom lenses that people will shoot at either extreme of the lens. If you shoot street photographs and won't use the 16mm focal length that often, you may be much better off, financially and in terms of image quality, getting the Sony FE 35mm f/1.4 G Master lens.
You need a wide-angle zoom
While the 20-70mm is wider than most standard zooms, it's not as wide as a wide-angle zoom. So, if you're on a budget consider the Sony FE 16-35mm F4 ZA OSS and if you have a larger budget and would prefer Sony's best wide-angle zoom, the Sony FE 16-35mm F2.8 GM is for you.
How I tested the Sony FE 16-35mm F2.8 GM II lens
I tested the Sony FE 16-35mm F2.8 GM II lens on a Sony A7C Mark II camera. I tried the lens in several different situations while on holiday, using it as a travel or landscape photographer. This gave me real-life experience of using the lens.
Alongside looking closely at the detail in these images, I photographed a brick wall at minimum and maximum focal lengths, with in-camera distortion corrected turned on and off, to check for curvilinear distortion. I used this same test to check for vignetting in the corners of the frame and photographed looking up at tree branches to check for chromatic aberration.
During the real-world testing of the lens, I used a variety of different aperture settings and focusing methods to see how the lens performed.
First reviewed September 2023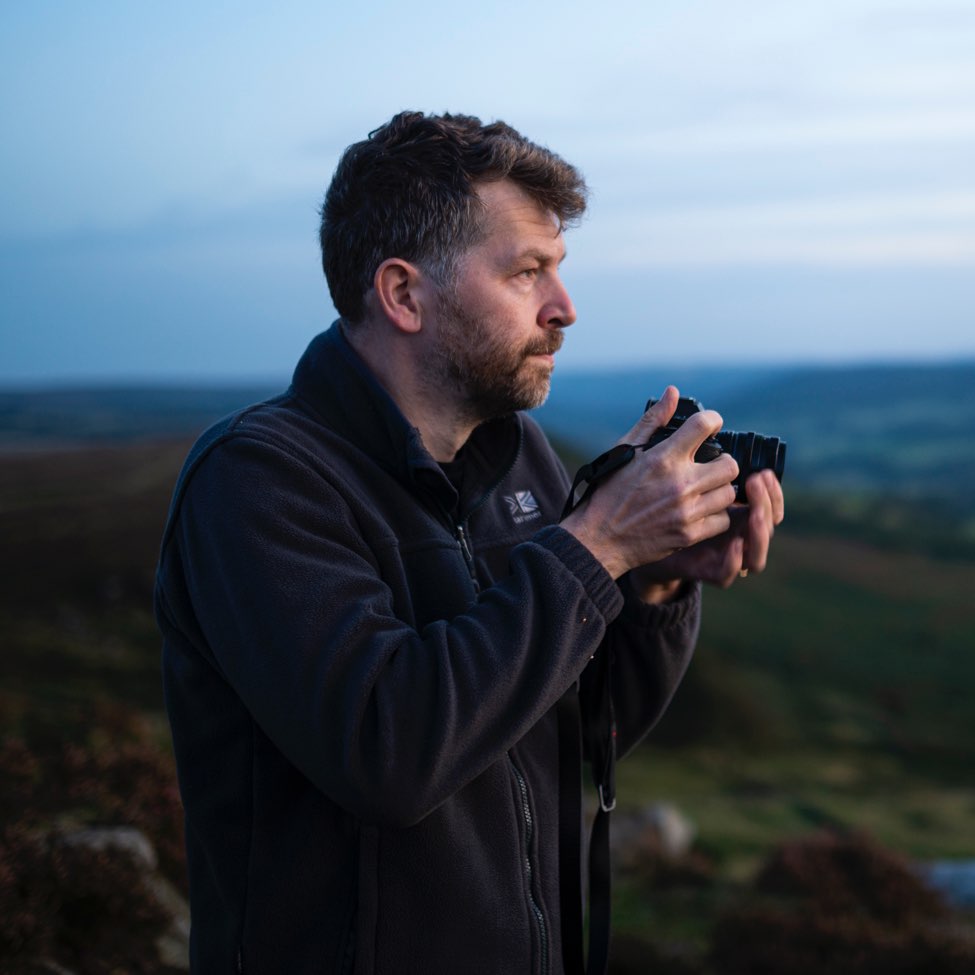 Richard Sibley is a photographer and writer passionate about travel and landscape photography. With over 15 years of experience writing and reviewing in the photo industry, he was formerly Deputy Editor at Amateur Photographer magazine and has had his words and images published in numerous other magazines and websites. Richard combines his love for photography with a deep interest in technology and gadgets. Beyond his professional pursuits, Richard embraces fatherhood and finds solace in gardening, cold plunges, long walks, and listening to podcasts. He is an aspiring minimalist, though the constant lure of new gadgets significantly challenges this ideal.