The best Black Friday gaming chair deals you can still get now
Deals
Contributions from
last updated
Black Friday gaming chair deals are still live and kicking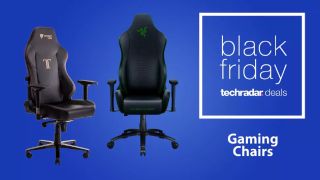 (Image credit: Future)
The big day may be behind us, but Black Friday gaming chair deals are still here well past the big day, as well as Cyber Monday. We've seen some of the lowest prices ever on our favorite models from all-star brands such as Secretlab, Corsair, Razer, X Rocker, and Arozzi.
Let's face it, some of the best gaming chairs can be quite expensive at the best of times. That's why Black Friday gaming chair deals are so important, they're a great opportunity to knock a fair chunk of change off an extremely important gaming accessory. If you spend a long time gaming, you must look after your back.
We're updating this page with the best gaming chair discounts even after Black Friday and Cyber Monday deals have wrapped, but also keep an eye on our Black Friday gaming deals live blog.
For more specific platforms, we're also looking out for Cyber Monday PS5 deals, Nintendo Switch Cyber Monday deals, and Cyber Monday Xbox Series X deals.
Black Friday gaming chair deals in the US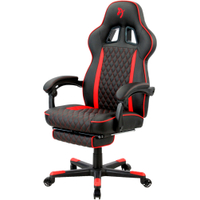 Arozzi Mugello Special Edition Gaming Chair | was $280 now $219.99 at Best Buy
This is one of the cheapest prices that we've witnessed on the Arozzi Mugello Special Edition to date.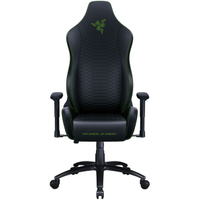 Razer Iskur X | was $400 now $299.99 at Best Buy
The Razer Iskur X may lack its bigger sibling's 4D armrests and ergonomic adjustable lumbar support, but we think it's still an excellent chair at well under $300. This deal makes this model one of the cheapest prices it has ever been to date, too.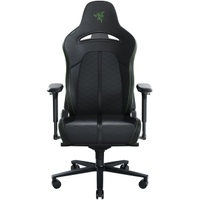 Razer Enki Gaming Chair | was $400 now $339.99 at Best Buy
The Razer Enki is one of our favorite gaming chairs that we gave a near-perfect 4.5-star rating to. It doesn't happen every day, that's for sure, and you can get this top model at under $350. That's a price we've only seen once or twice to date ever.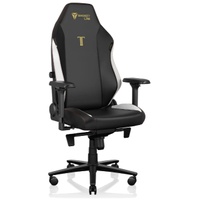 Secretlab Titan Evo 2022 Classic | Was $589 now $519 at Secretlab
This is one of the deepest discounts we've seen on the Secretlab Titan Evo 2022 model in its classic variant. It is our number-one pick for the best gaming chair on the market at a price point rarely seen this year, too.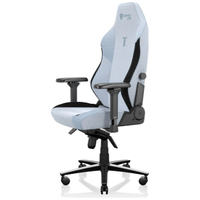 Secretlab Titan Evo 2022 Frost Blue | Was $609 now $469 at Secretlab
At the time of writing, this is the cheapest SoftWeave variant of Secretlab Titan Evo 2022. This frost blue color offers a different feel and style to the more traditional leatherette model, with increased breathability.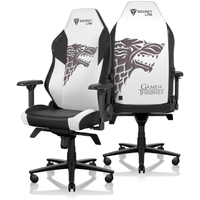 Secretlab Titan Evo 2022 | House Stark | Was $659 $524 at Secretlab
If you're a Game of Thrones fan then you may want to consider this Titan Evo House Stark edition, which is the perfect throne for any king or queen.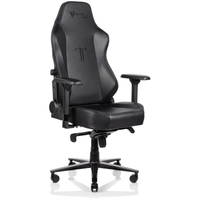 Secretlab Titan 2020 NAPA Leather | $999 $749 at Secretlab
Save $250 - The largest discount is reserved for the Secretlab Titan 2020 NAPA model. While more expensive than other options, this variant gets you genuine leather as opposed to the usual Neo Hybrid synesthetic variety.

Black Friday gaming chair deals in the UK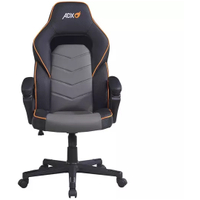 ADX Firebase Core 21: was £119 £99.99 at Currys
It's not the deepest discount we've ever seen but this ADX Firebase Core 21 chair certainly kicks all the boxes you could want out of a budget seat at under £100.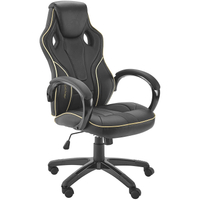 X Rocker Maverick: was £130 £99.99 at Amazon
At just under £100, the X Rocker Maverick is a great ergonomic gaming chair from one of the largest brands out there!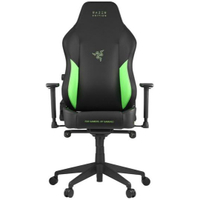 Razer Tarok Gaming Chair: Was £279 now £199 at Currys
Save £80 - This looks like a great price for the stylish and comfy gaming chair. If you have the patience to wait for further deals as we get closer to Black Friday then you could be rewarded with an even lower price.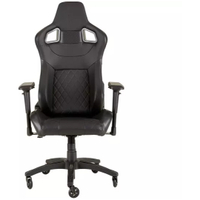 Corsair T1 Race: was £299 now £269 at Currys
This is one of the more competitive prices that we've seen on the Corsair T1 Race. While not a necessarily massive discount, this offer does take the chair down to under the £270 mark, which is a rarer sight for sure.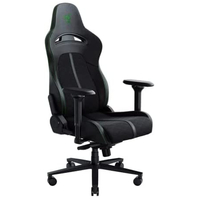 Razer Enki | was £400 now £278.99 at Amazon
This is an amazing price on the Razer Enki. While not quite the cheapest we've seen on one of our favorite chairs, it's a price that's a hard value to argue against as it's well under £300 right now.

Should you pick up a post-Black Friday gaming chair deal?
Even though Black Friday has officially ended, we're still seeing some exceptional discounts right now. If you're looking for a great gaming chair deal, some great deals are still shining through.
If these are a bit out of your price range right now, however, don't fret. Many gaming chairs listed in our buying guides have seen their lowest price at retailers fall at various points during the year. The selection in our most comfortable gaming chair guide is full of examples of this. So, while they may not be as substantial, there will be more discounts throughout the year.
Tips for buying a gaming chair over Black Friday
If you're researching your prospective shopping list, it can be difficult to work out where to start. However, there are several features that you should be looking at to work out whether a gaming chair is suitable for you. From materials to seat size, there's plenty to work through here.
Adjustability
One of the first things you should check is the adjustability of any given chair. This is crucial for ergonomics and ensuring you pick up the right chair for your desk setup and space. We recommend choosing a chair that will at least allow you to adjust the height of both the seat and the armrests and the angle of the back.
Most gaming chairs offer a lumbar support cushion or additional padding built into the chair itself, but, especially if you're shopping in the cheaper aisles, it's worth double-checking that this is included. However, an adjustable lumbar support cushion is far more ergonomic as you'll be able to fit the chair perfectly to the curvature of your spine.
Materials
While the vast majority of cheaper chairs offer PU leather upholstery, picking up a softer material like the SoftWeave Fabric of the SecretLab Titan may not be preferable for all users. Double-check the breathability of the material you choose, whether it contains any meshed webbing to allow heat to dissipate, for example. These soft chairs usually come at a slight price premium but won't be for everybody, so we'd recommend testing one out in a store if you can.

Frame and base
The best way to judge the durability of your chosen chair is by looking at the frame and base. A steel frame and aluminum base offer a durable build quality that will last you far longer than plastic. However, some cheaper chairs are still built with this plastic skeleton to keep costs low, and while you're paying less now, it will need to be replaced sooner.
Size
Make sure you're buying a gaming chair built for your size by checking the height and weight requirements of the base. Most mid-range and premium chairs offer their height and weight recommendations; however, cheaper chairs sometimes forego a suggested height. In general, ensure your seat places you between 16 and 21 inches off the ground so your feet are flat on the floor and your knees are at a 90-degree angle.
How to find the best Black Friday gaming chair deals
Working out precisely what you need from your new seat will help you find the best Black Friday gaming chair deal for you. That means researching the options available and keeping a list of features you won't be able to live without and specs that you could drop for a significantly lower price point.
That means considering the materials, adjustments, back style, additional cushions, height, weight allowance, and size of your perfect gaming chair and finding out what you can get for your cash today. From there, keeping an eye on prices through Black Friday weekend will be essential, as having this background knowledge will allow you to spot a worthwhile deal once the pressure is on quickly.
Once you've found a deal, it's crucial to price check against other retailers. Things get pretty heated during the Black Friday weekend. While bigger stores automatically price match their competitors, it's worth checking if you can find a lower price elsewhere or if other retailers offer additional free gifts.
The 3 best gaming chairs to look for on Black Friday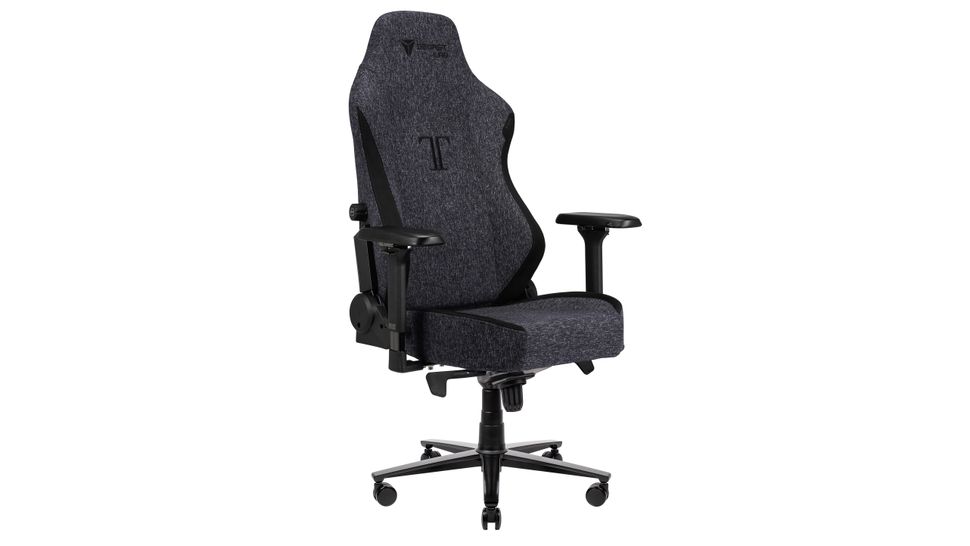 Best gaming chair for plush comfort
Dimensions: 29.5 x 27.5 x 57 inches (W x D x H) | Seat height: 19.5 - 23 inches (minimum to maximum) | Maximum load: 290 pounds
Extra-large seat
Adjustable, integrated lumbar support
High-quality design and construction
Limited height adjustment
The SecretLab Titan is almost always in the top 5 when picking the best gaming chair. It's not hard to see why. The racing seat-style design is far more subtle than other manufacturers, so you can get away with using it as an office chair. Sure, it's a bit pricey, but you definitely get your money's worth with this one.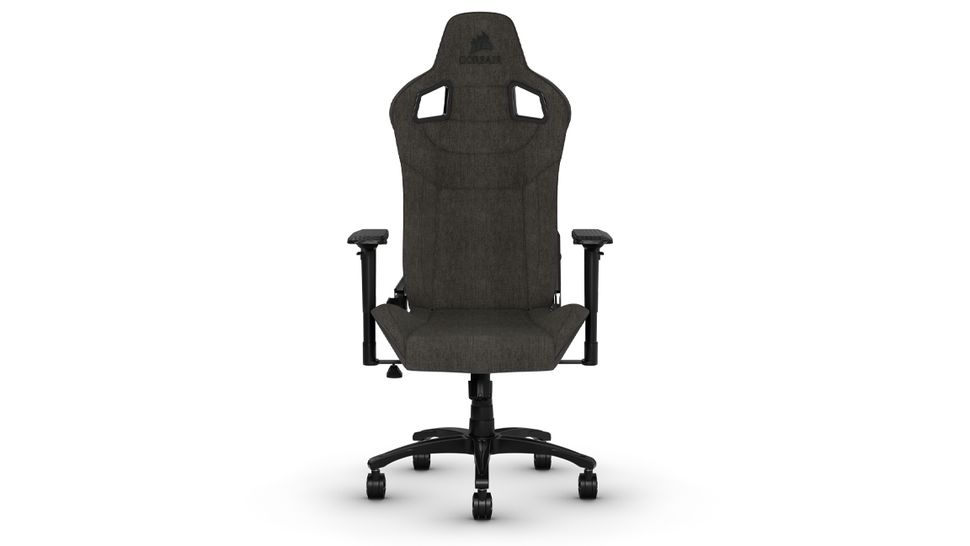 Corsair T3 Rush
Dimensions: 34.8 x 27.2 x 14.8 inches (W x D x H) | Seat height: 17.5 - 21 inches (minimum to maximum) | Maximum load: 264.5lbs
Affordable
Comfortable, plush support
Can support a surprisingly heavy load
Gaming aesthetic subdued
Frame is plastic, not metal
Wheels are also plastic and cheap looking
The Corsair T3 Rush lacks that over-the-top gamer design that can prevent many from a purchase. In fact, it looks like any other computer chair out there. It's certainly a more premium one, though, and that comes through in just how comfortable it is. That's all thanks to the breathable soft fabric exterior, memory foam lumbar support, and extremely customizable backrest position.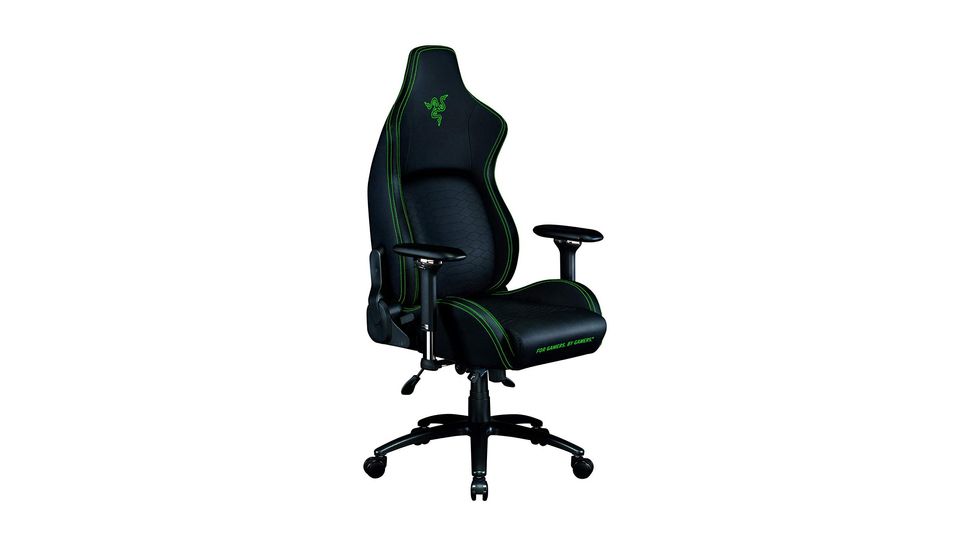 Dimensions: 66.55 x 74.55 x 137.11 cm (W × D × H) | Seat height (Minimum to maximum): 174 to 181 cm | Maximum load: Less than 136kg
Premium construction
Firm but comfortable
Built-in adjustable lumbar support
Not great for larger gamers
Can't sit cross-legged
This is Razer's first foray into the world of gaming chairs we're suitably impressed with it. It shies away from the RGB lighting displays of its other gaming peripherals. Instead, it focuses on delivering a high-quality gaming throne with a solid and comfortable build that rounds out your Razer-filled set-up quite nicely.
Sign up to receive daily breaking news, reviews, opinion, analysis, deals and more from the world of tech.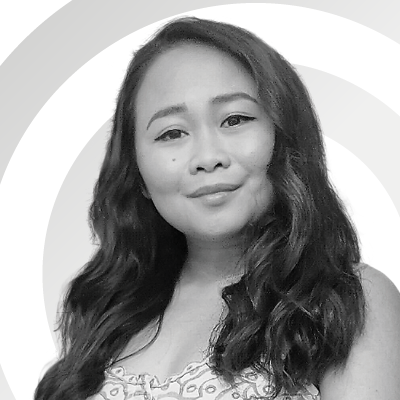 Computing Reviews and Buying Guides Editor
Michelle Rae Uy is the Computing Reviews and Buying Guides Editor here at TechRadar. She's a Los Angeles-based tech, travel and lifestyle writer covering a wide range of topics, from computing to the latest in green commutes to the best hiking trails. She's an ambivert who enjoys communing with nature and traveling for months at a time just as much as watching movies and playing sim games at home. That also means that she has a lot more avenues to explore in terms of understanding how tech can improve the different aspects of our lives.