Best free PDF to Word converters in 2023
Best
Contributions from
last updated
Find the best free PDF to Word converters for turning documents into files fit for your word processor.
VERDICT
REASONS TO BUY
REASONS TO AVOID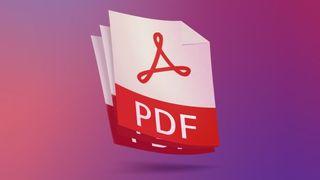 (Image credit: Future)
The best free PDF to Word converters are focused on two things: range and speed.
Most PDF conversion tools aren't limited to one filetype - they let you convert PDFs to Microsoft Word, as well as converting Excel, Powerpoint, and other Office applications (and back again). The very best do this very quickly. Because it's all about efficiency. With free PDF to Word converters, everyone in your organization can access the documents they need.
PDF editors are one of the most common ways to convert files - it's just one of many tools in the kit-bag, so if you're a power-user, it might make sense to explore the likes of Adobe Acrobat.
For more options, it's worth exploring the best free PDF editors and online PDF to Word converters. These often have file size and conversion limits, so better for casual users. In most cases, the process is also really simple - pick a document, select the output, download the file for saving and sharing.
We've tested out the best free PDF to Word converters to see how well they perform transforming PDFs into files fit for your word processor.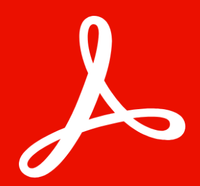 Adobe Acrobat: best PDF editor overall
If you want to make the most of PDFs, Adobe Acrobat DC is unquestionably the best tool for the job. Create PDFs from scratch, edit natively, collaborate through Document Cloud, convert files to just about any format. And this is on almost any desktop or mobile device. But it is subscription-only.
The best free PDF to Word converters of 2023
Best PDF to Office converter
Specifications
Operating system:
Window, Web
Reasons to buy
+
Free with flexible subscriptions
+
Comprehensive toolkit for converting and editing PDFs
+
Incredibly easy to use
Reasons to avoid
-
Free version has one-task-per-hour limit
PDF Candy has to be one of the simplest PDF to Word converters on the market. A clean, uncomplicated interface makes navigation fluid, and the service boasts of the ability to convert PDFs in just a single click.
To make things really easy, when you land on the PDF Candy homepage, you can start converting straight away. Scroll down, though, and you'll see individual options to convert PDF to Word (and vice versa) or PDF to DOCX (and, again, vice versa).
Select the format you want. Add your file - uploaded from the desktop, or via your DropBox or Google Drive cloud storage. The file will automatically begin converting. You can then download it, or upload to your cloud storage. It's impressively quick and easy.
But PDF Candy is more than just a PDF to Word converter. You'll find 19 'convert to PDF' tools, with support for images, Office software, and even eReader formats. Converting from PDF offers up 10 options, including PDF to Word, Excel, PowerPoint, JPG, and OCR.
In total, the platform packs in 47 tools - from PDF compressors and mergers, to protecting and watermarking files. That comprehensive toolset alone earned it a place on our best free PDF editors guide.
When we tried out the service, we were impressed to find "simplifies and streamlines online PDF editing and converting, while packing in plenty of extra tools you didn't know you needed until now."
But we noted the free version comes with a severe limitation: you can only perform one task per hour.
If you're a casual user, that might not be an issue. Professional PDF power-users, however, will need to explore the platform's premium monthly and annual subscriptions. A lifetime license is also available.
Read our full PDF Candy review
Best free PDF to Word converter for batch conversion
Specifications
Operating system:
Windows, Android
Reasons to buy
+
Splits and merges documents
+
Batch conversion
+
Maintains original layout
WPS PDF to Word Converter is great for quickly converting from PDF to Word, even if you have batches of documents and want to retain your original formatting. It works on Windows, has an Android app, and has an online converter as well. In our test on Windows 10, images, tables, colors, and even non-standard fonts were preserved in documents created using this product, as was the layout and spacing.
One pain point that people often face is splitting and then merging different sections of a PDF document into one file. With the WPS PDF converter, you can choose the pages you want to convert, order them however you wish, and export a new document in a number of different formats, all with your original formatting and layout intact.
Read our full WPS Office Free review.
Best free PDF converter with document protection
Specifications
Operating system:
Windows, macOS, iOS, Android
Reasons to buy
+
Great for image-rich PDFs
+
Supports multiple file types
+
Document protection
With this free PDF to Word converter, you can create, convert, edit, and even sign PDF documents. It works on Windows and Mac and has a full-feature word processor, much like MS Word, that gives you a great deal of control over the documents, text, and images you want to manipulate. You can insert comments anywhere in your file, have someone else review and sign the document once it is ready, and easily share it with collaborators.
This product had a few interesting advanced features that we didn't see on the other best free PDF to Word converters. For example, you can protect specific sections of your document so that only recipients who have the required permissions can see that information, and you can even download an app for iOS and Android to work on your PDF conversions on the go.
Read our full PDFelement review.
Best free PDF to Word converter for beginners
Specifications
Operating system:
Windows
Reasons to buy
+
Easy to learn and use
+
Creates, edits and converts
+
Review and annotate documents
Reasons to avoid
-
Only five conversions per month
With Nitro PDF converter, you can upload batches of files, but your converted files are emailed to you so you will need to provide an email address to receive your documents. Also, it is only available as a 14-day trial, and you are restricted to five conversions per month. This is a pretty tight limit that seriously restricts the usefulness of the product, in addition to the fact that it only works on Windows OS.
This free PDF converter converts text accurately but images are sometimes distorted in the output file. Other potential problems include random spaces or unexpected line breaks appearing in your final document. However, these issues are pretty minor and can be corrected manually unless you have large batches of files to convert at a time.
Read our full Nitro PDF review.
5. UniPDF
Best free PDF to Word converter for simple documents
Specifications
Operating system:
Windows
Reasons to buy
+
Images preserved quite well
+
Small, lightweight app
Reasons to avoid
-
Some text formatting lost
-
Three-page limit
This free PDF to Word converter was designed for Windows and saves you from issues related to long upload or download times that are commonly seen with various online tools. Since the application works right from your personal terminal, you do not have to trust your documents or information with a third party, which is important if you work with sensitive data. Unlike the other best free PDF to Word converters, the UniPDF app is lightweight and installs in the blink of an eye. But the free plan doesn't have useful features, like batch conversions and unlimited conversions.
UniPDF's conversion accuracy leaves much to be desired, too. In some cases, the converted text can be dramatically different in size compared to the original, and columns sometimes run into each other. Accordingly, UniPDF is best for users who have only the simplest of documents to convert to Word.
Free PDF to Word converters: Buying advice
How to choose the best free PDF to Word converter for you
Why you can trust TechRadar We spend hours testing every product or service we review, so you can be sure you're buying the best. Find out more about how we test.
When considering which free PDF to Word converter is best, you'll want to take into account what your conversion needs are.
While modern browsers are some of the best free PDF readers you can get - seriously - they don't do much beyond highlighting and saving. Conversion seems to be beyond them.
If you're converting multiple files, you'll want to pick a converter that supports bulk conversions. Converting an image-heavy PDF? Choose an app that doesn't compromise on image quality. And if you're looking to convert sensitive documents, you'll want to pick a converter that can be installed on your computer and accessed locally.
It's also worth looking at who will be converting PDFs to Word. If your organization runs on Microsoft 365 apps, then a quick-and-easy converter capable of running all popular programs is a must - but an online one may be best, for broader accessibility. If only certain departments are regularly using PDFs beyond document conversions, a fully featured PDF editor may be the better option.
Finally, while there are plenty of free PDF to Word converters, they often come with certain limitations on what you can do, and how often you do it. So, if the increased workflow proves productive, it may be worth budgeting for an upgrade or paid-for converter.
Will a PDF editor convert PDFs to Word?
Almost all PDF editors include conversion tools. It's just one of many different tools they feature, like OCR software and eSign software. Generally, they'll all convert to the popular filetypes, with some variations and extras, such as converting PDF to JPG, depending on the platform. However, you can find free PDF to Word converters that are largely focused on document conversion across a broad pool of formats - mostly these PDF converters are browser-based, rather than downloadable software.
What is a PDF to Word converter?
PDF to Word converters transform PDF (Portable Document Format) files to docx files you can easily open and edit in Microsoft Word. This makes your organization's documents more accessible to those who need to view them. But it also means you can edit PDFs without a PDF editor.
PDFs can be frustratingly stubborn when you need to make a change. That's partly why they were created: to create a standardized document that displays the same whatever platform or device it's opened on. So, when you want to edit the PDF, you need software that can do that. Using the best free PDF to Word converter is a nice little workaround for making amendments in Microsoft Word.
How we test the best free PDF to Word converter
When we test the best free PDF to Word converters, we first examined what platforms they run on and whether they're only available online or can be installed locally.
If there was an option to install locally, we assessed the application's download and install time. We tested how many PDF files the converter could handle per day and the quality of conversion with regards to texts and images. We took special note on whether the spacing and layout were accurate in the final results.
We also assessed whether the converters offered advanced features, like document protection, annotation, and signing. All bonuses - although conversion, and ease of conversion, remained top of mind. As part of this, we wanted to see an easy user interface, and an effortless experience that wouldn't make us hate PDF conversion if we were doing it every day in the office.
Most importantly, we checked that free genuinely meant free. No hidden charges, no mystery subscriptions. Any free-tier restrictions or upgrades needed to be clearly signposted.
Fancy a switch? See the best Word to PDF converters
Get daily insight, inspiration and deals in your inbox
Get the hottest deals available in your inbox plus news, reviews, opinion, analysis and more from the TechRadar team.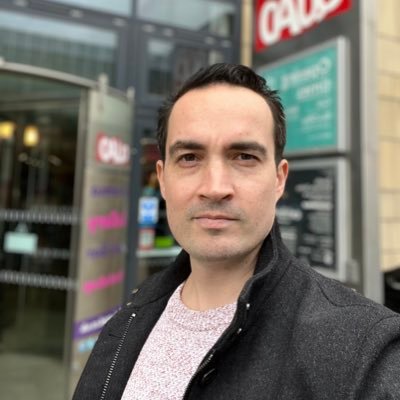 Software & Downloads Writer
Daryl had been freelancing for 3 years before joining TechRadar, now reporting on everything software-related. In his spare time he's written a book, 'The Making of Tomb Raider', alongside podcasting and usually found playing games old and new on his PC and MacBook Pro. If you have a story about an updated app, one that's about to launch, or just anything Software-related, drop him a line.