The best free music-making software lets you compose, record, and edit at no cost - without compromising on features and tools found in professional, paid-for programs.
When it comes to sound design, studio-quality production values count like nothing else. There's no shortage of premium audio editors out there packed with production tools for essential soundwork and more creative endeavors. If you're taking your music production to the next level, you don't have to pay to get your hands on the best software for making music. Even the best free audio editor opens up the world of music production with accessible tools for beginners and professionals.
But if you want more from your music production software than Apple Logic Pro, Adobe Audition and countless Adobe Audition alternatives are offering, you'll find the right tool for the job in our round-up. We've tested out the best free music-making software for bringing songs to life, whether you're laying down your first single or producing your next album.
Best Adobe Audition deal
What is the best free music-making app?
Why you can trust TechRadar We spend hours testing every product or service we review, so you can be sure you're buying the best. Find out more about how we test.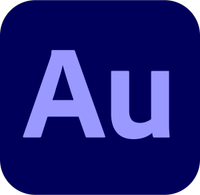 (opens in new tab)
Adobe Audition is our pick for the best music production software overall. It's not free - like most Adobe products, it requires a single app or Creative Cloud subscription. But the music-making app offers a huge range of industry-standard tools and effects for professional production polish.
For more details, see our guide How to download Adobe Audition
Best free music-making software 2023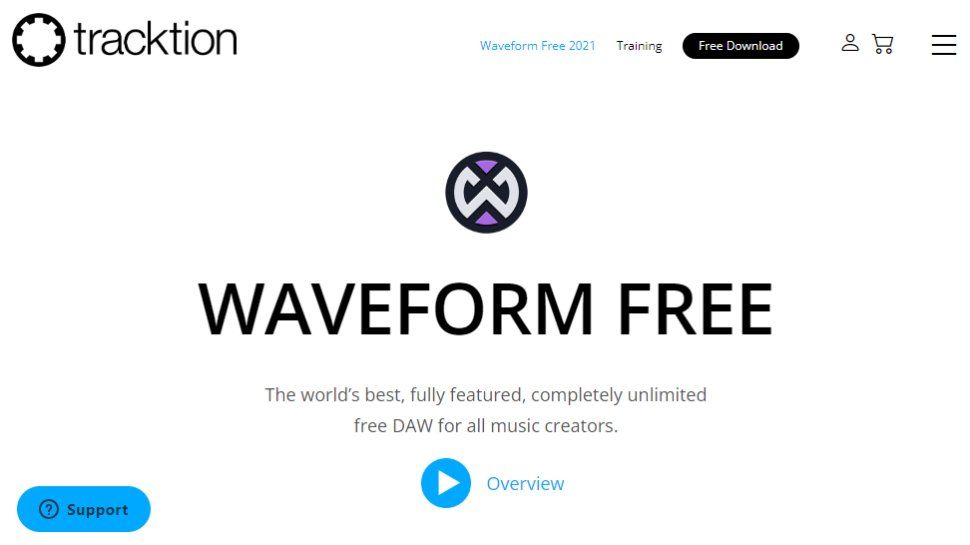 Waveform Free is the best free music-making software overall, in part because it's an older version of Tracktion's premium DAW. Without absolutely no features missing.
The convention seems to be to make the version two iterations before the current one available to download without charge. You might not get all the latest features, but you'll receive an update each time the company refreshes its flagship digital audio workstation, which it does almost yearly.
In the free music-making app, every section is scalable. So, you can adjust to suit your workflow and the bottom panel changes to display whichever parameters you've selected elsewhere on the screen.
Waveform Free features an unlimited number of audio and MIDI tracks, all depending on your hardware capabilities of course. It's also able to host multiple plugin formats including VST and Audio Units.
When we tried out the music production software, we were prompted to create an account before download. After the initial installation, the app suggested it was running in demo mode. If this happens to you, don't worry - you just need to click 'Unlock' and re-enter your account details to get your hands on all the features you need to make music.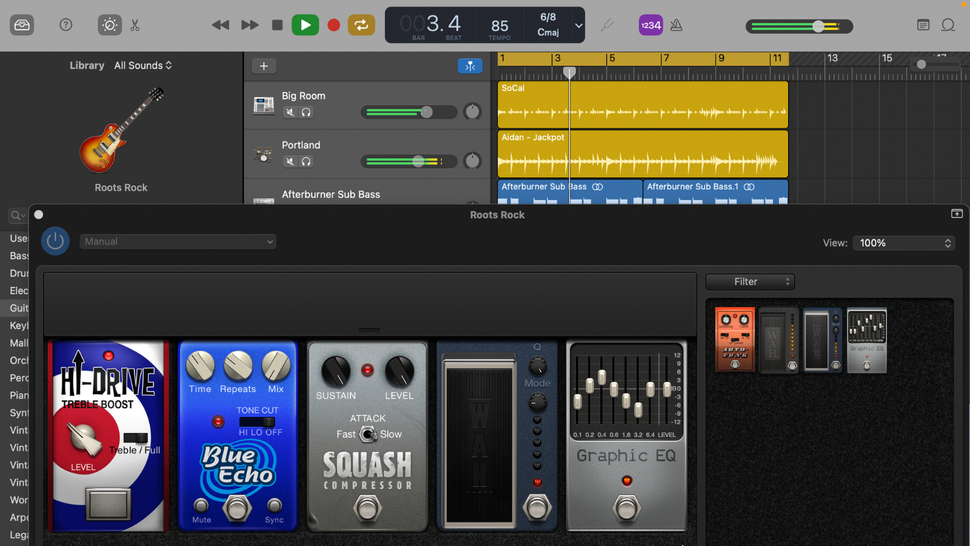 Apple GarageBand is easily the best free music-making software for Mac users - and it's powerful enough that, were it available outside the Apple ecosphere, it would take the number one slot. The app version even includes some features found in Apple Logic Pro.
Apple's long-standing digital audio workstation has come a long way since we first saw it in 2004. Although it still lacks a couple of key features (such as MIDI export and the ability to control external hardware via MIDI), GarageBand offers more than enough to get you going.
Apple has done a very good job at creating the perfect gateway into free music production, offering a clear journey towards Apple's fully-functional, pro-level audio editor. We found the interface, which apes Logic, really helped the free music-composing software ease the transition to the more premium audio tool.
Shared features include Drummer, a seriously easy to use groove-maker that includes multiple genres styles, easy controls and a ton of pattern and fill variations. You're also treated to content from the Apple Loops sound library.
Although limited to 255 tracks per song, GarageBand is immensely powerful and easy to use, making it the best free software for music creation on Mac, iPhone, and iPad.
Read our full Apple GarageBand review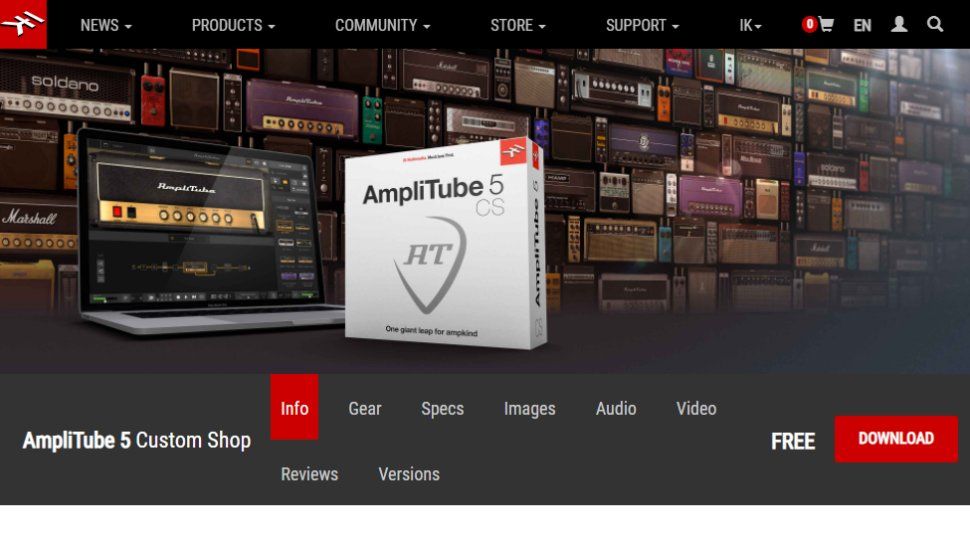 AmpliTube Custom Shop - a cut-down version of the premium AmpliTube - offers the best free software to make music if you're a guitarist. After all, this is a fully functional guitar rig modelling app.
The free version includes 24 models including a digital chromatic tuner, nine stompboxes, four amps, five cabs, three mics and two rack effects.
There's plenty to keep any guitarist happy when recording directly into their laptop. Not least the fact developer IK Multimedia has secured official guitar amp models from such giants as Fender, Ampeg, Orange, Mesa Boogie, and many more.
We found AmpliTube's tones to be authentic, with an impressive level of customization available. This even includes a choice of microphone and mic placement.
The Custom Shop feature is a nice addition, offering gaming-style add-ons to expand your collection of amp models, stompboxes and cab sims. However, at this stage, the music-making software stops being free - although there is a 'try before you buy' preview. And you don't need them if you just want to make some music.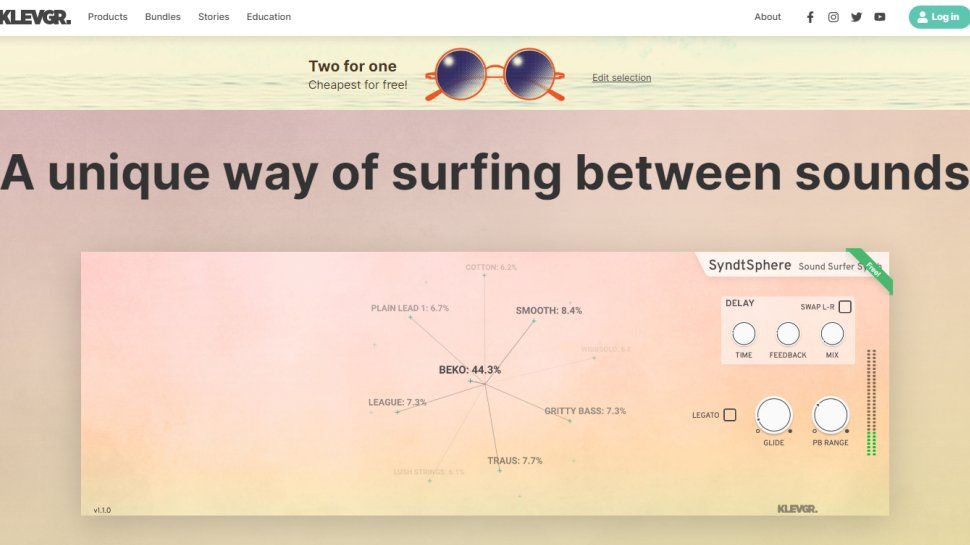 SyndtSphere is a creative take on free music production software. A beginning-friendly, polyphonic synthesizer tool that lets musicians 'surf' between presets
And it's just a bit different. As one of the best free music-making software tools, SyndtSphere comes loaded with over 70 presets.
The big fun here is the way you can morph between sounds using a nifty sphere-like object at the center of the music-maker app. It's like a spider-web of musical creation as you connect and move beats to produce sounds as unique as SyndtSphere itself. But then, developer Klevgrand has certainly carved a name for itself with a slew of fine-sounding instruments featuring some rather esoteric interfaces.
Despite the unfamiliar interface, the audio tool is incredibly accessible. In fact, we'd say it's probably one of the best free music-making software for beginners.
Yet, seasoned music producers needn't be be put off by the beginner-friendly feel - SyndtSphere has an impressive array of sounds lurking within. The unique morphing function allows for some rock-solid sound design, but you may find yourself enjoying playing around with it a little too much.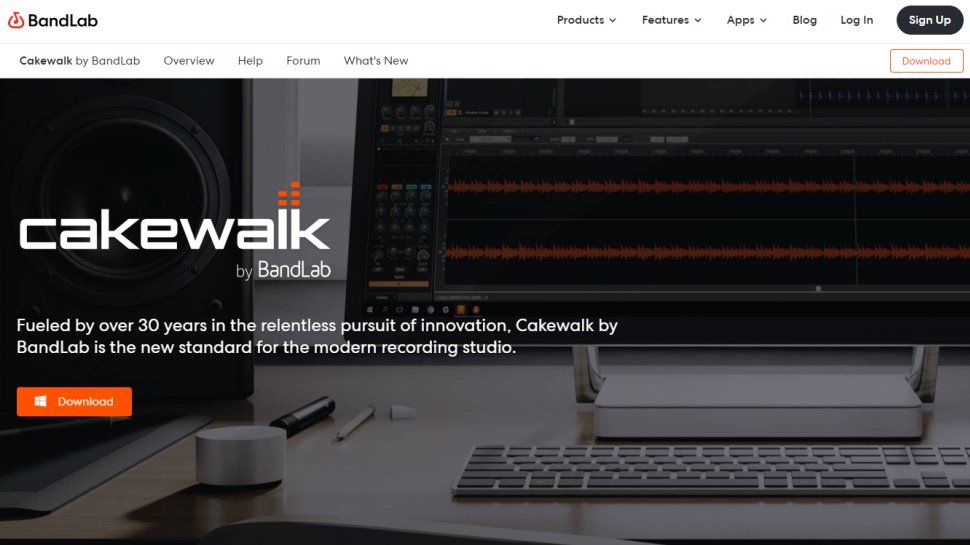 Cakewalk may be a familiar name to veteran music producers. It was one of the first ever digital audio workstations, but its owner Gibson halted development. Luckily, cloud music creation platform BandLab snapped one of the best free music-making software out there and has made it available to everyone.
Cakewalk is a complete music mixing package. It features everything you need to make music for free, with creative songwriting tools and instruments, advanced mixing and mastering tools, unlimited MIDI and audio tracks for your own recordings, and a full suite of editing tools. When we call it 'complete', we mean it.
That makes it the ideal music-maker app for professional producers, songwriters, and composers looking for advanced tools and studio-quality effects.
However, we found Cakewalk to be fairly accessible. The interface is especially clean and zippy and modern. With a little time spent using the software, laying down tracks becomes second nature.
Once you've crafted your musical masterpiece, you can publish your work directly to SoundCloud, Youtube, Facebook, and many other audio sharing sites.
The free beat-maker is PC only right now, but does feature some nice extras, such as support for touch devices.
Best free music-making software: FAQs
How to choose the best music-making software for you
When deciding which music-making software is best for you, you'll want to focus on three core areas: use, platform, and skill-level.
All of the best free music-making software in our review round-up help you achieve professional audio results. However, your mileage will vary depending on what music you're producing and how you'll use that music. For example, AmpliTube Custom Shop is entirely centered around guitarists, while SyndtSphere is for synth creations.
Most of the top apps for making music are available on Windows and Mac - although GarageBand is an Apple-only product. On the other hand, that means you can use a version of it on your iPad. Android music-making apps from the best developers are less popular.
Before selecting software for making music, assess your current skill level. More advanced tools like Cakewalk won't ease you into music creation and production as gently as a program like GarageBand or Waveform Free. Professional artists and composers looking for fully featured beat-making software, meanwhile, should consider long-term needs. In other words, how quickly will you outgrow the tool?
Most importantly, choose the best free music-making software based on your own creative flow. Pick the tool that matches your unique workflow.
How we test the best free music-making software
We evaluate the best free music-making software against the same criteria that matters to our readers: audience, performance, features, extras, and the overall experience of using the app.
Not every free DAW is designed to help produce multi-million dollar albums. We test how well the software meets the needs of its intended users. So, a product for beginners should be easy to navigate and use; an industry-grade program needs to offer tools appropriate for pros.
Performance is paramount in musical production, and the top software for making music should produce results that match what you had in your head (and what you laid down in the software).
Related to that is the user experience. Navigating the app needs to be intuitive, seamless - with even advanced tools like Cakewalk delivering an experience that's accessible to everyone - even if it takes time to learn how to master the software.
Finally, we make sure that free means free. No hidden costs, credit card details, or secret subscriptions. Where a music-making app offers optional fees, we expect these to be clearly sign-posted for the user.
Best audio PC

(opens in new tab)

: Harmonize your music production software with top DAWs